The Animated Lure is an electronically programmed self-swimming fishing lure that appeared in Shark Tank Season 12 Episode 3. Catching fish becomes very easy through this self-to-swim fish tool. The founder of this company worked $325,000 in Shark Tank in exchange for 10% equity of his company.
Looking at fishing equipment globally, the market value of fishing equipment in 2019 was $13,481.1 million. Due to this covid 19, this market had a lot of impacts. If all goes well, it could reach a valuation of $16,107.8 million in the coming 2027.
What Is Animated Lure?
Animated Lures United States Base is a company manufacturing electronically programmed self-swimming fishing lures. This company makes self-swimming fishing lures, through which it becomes very easy to catch fish.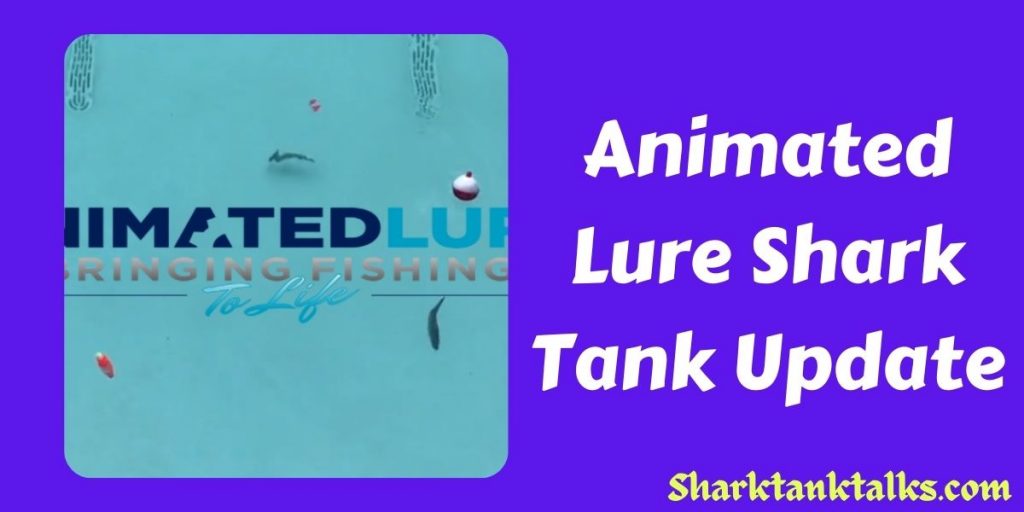 There are many people who love to do Fishing, some of them who make this phishing a part of their life. People go to the river to do fishing, through their fishing equipment, they have to wait a lot of time for fishing. Sometimes people do not get fish even after waiting for them.
So this animated lure solves the same phishing problem. Using this product makes it easy to catch fish. They have different types of river fishing lures named Premium Salt Water, Salt Water, Premium Mini, Mini, Premium Classic, Classic.
This creates an illusion in front of the fish, which the fish thinks that it will be able to eat this fish.
🤑);- Foam Party Hats Shark Tank Update
Animated Lure Shark Tank Update
| | |
| --- | --- |
| Company Name | Animated Lure |
| Founder | Sobhan Sanaee And Kanz Kayfan |
| Product | Electronically Programmed Self-Swimming Fishing Lure |
| Asked For | $325,000 For 10% Equity |
| Final Deal | $325,000 For 10% + Royalty Of $3 Per Unit Until $1 Million Is Repaid |
| Shark | Kevin O'Leary |
| Episode (Shark Tank USA) | Season 12 Episode 3 |
| Business Status | In Business |
| Net Worth 2022 / Valuation | $3.2 Million |
Animated Lure Contact Details
| | |
| --- | --- |
| Website | Visit Website |
| Social Media | Instagram |
| Mobile App | Go To PlayStore |
Who Is The Founder Of Animated Lure?
The co-founders of Animated Lure are Sobhan Sanaee and Kanz Kayfan. Together they teamed up with Maleki Hassam to create this Motorized Fish Tackle System in 2015. Their startup journey is starting. He transformed a real problem solution into his startup idea.
Animated Lure Before Shark Tank
Their products were being sold in the market even before the animated lures Shark Tank. He has done this by generating a good amount. Their sales rate is very good, it connects with people and solves their problem about this product.
Animated Lure Hats Get a Deal on Shark Tank?
Sobhan Sanaee and Kanz Kayfan pitched their product to Shark with a real story after coming to Shark Tank. He asked Shark to invest $325,000 in exchange for 10% equity of his company, after which Shark asked for its sales report.
After a lot of decisions about this business, Kevin O'Leary agreed to invest in this startup. They finalized the deal for $325,000 For 10% + Royalty Of $3 Per Unit Until $1 Million Is Repaid.
What Happened To Animated Lure After Shark Tank?
When animated lures did not go to Shark Tank, their sales did not get so many orders. Once in Shark Tank, their product was marketed for free on the National television channel and many people want to take this product. Their sales rate had gone up to 6x from the previous sales rate in the same week, which is a big deal.
What Is The Animated Lure Net Worth?
Animated Lure Net Worth It is $3.2 million in 2022. But his business had a bad effect during the Pandemic Time. Due to this, his net worth had gone down by 40%, now slowly everything is going well and the sale of his product is also increasing. This product is available on Amazon and their official website. Depending on the size of their product, their price is $32.95 and his price is $69.71.
Next, we will give you information about the Animated Lure startup.