IceBeanie Shark Tank Season 12 Episode 13 is a cold therapy hat manufacturing company for migraines. IceBeanie founder Nic Lamb asked Shark for $50,000 in exchange for 20% equity in his company.
There are 10% of people in the whole world who are affected by migraine, it has been found mostly in people of 20 to 50 years.
If we look at this migraine in the United States, according to a survey, this migraine has been found in 17.1% of women and in 5.6%.
Many people think that this migraine is a common headache, but people who are affected by it do not feel it is any common headache.
This migraine gives much more pain than a common headache. A simple headache relieves for a few hours but a migraine can last for more than 4 days.
There are some migraines through cause blurred vision, nausea, vomiting, confusion, etc.
People take different types of drugs to treat this migraine. But now this will not happen Nic Lamb has invented a product named IceBeanie.
There are many people who do not know about this IceBeanie, so let's know about what this IceBeanie is.
What Is IceBeanie?
IceBeanie is an all-natural compression cold therapy for Headaches, Concussions, and Migraines. It is also quite effective.
It has been going on since time immemorial, whenever there is a headache, people try to reduce it through cold and it starts decreasing gradually.
It is not possible that you can hold the ice pack for a long time because it gradually starts to become frustrated.
The solution to this problem is this IceBeanie hat, it makes the migraine Pain work perfectly. If you have got sports-related injuries on your head and it is giving pain, through this hat you get relief for some time.
Before using this hat, keep it in the fridge and freezer for 45 minutes, after that you will be able to do it.
This product is designed using soft microfiber polyester with acupressure-designed gel packs. It stretches and fits comfortably for any shaped head.
IceBeanie Shark Tank Update
| | |
| --- | --- |
| Company Name | IceBeanie |
| Founder | Nic Lamb |
| Product | Natural Compression Cold Therapy for Headaches, Concussions, and Migraines |
| Asked For | $50,000 for 20% Equity |
| Final Deal | $50,000 for 25% Equity |
| Shark | Mark Cuban |
| Episode (Shark Tank USA) | Season 12 Episode 13 |
| Air Date | February 12, 2021 |
| Business Status | In Business |
| Net Worth | $1.2 Million *estimated |
| Website | Visit Website |
| Address | Manhattan Beach, California, United States |
| Go To Amazon | Buy Now |
Another Shark Tank Pitch
Who Is The Founder Of IceBeanie?
IceBeanie's Founder & CEO is Nic Lamb who is a Professional Big Wave Surfer, Entrepreneur. Lamb grew up in Santa Cruz, California. He started surfing when he was 5 years old.
When he turned 9, he started participating in competitions, after which he became a winner in many amateur events at the age of 12.
He has won a lot of awards, this includes the Volcom Airshow Champion, NSSA Airshow Champion, and California State Champion.
He joined the World Surf League in 2014 and is currently a professional big wave surfer. He competed in the Punta Gelia Challenge in Spain and became the 2016 Mavericks Champion.
IceBeanie Before Shark Tank
This cold therapy has been going on for a long time to make the Headaches work easily. But the product cold therapy has been represented in a new design.
When Lamb was surfing in Nazare, Portugal, a large wave came and he slipped into it and went 70 feet inside the wave. Because of this, he had a serious concussion.
After a few months of this accident, Lamb started having a lot of migraine headaches. To get relief from this pain, he used ice packs, due to which this product has been ready today.
Dr. James Arnott made this mixture of ice and salt to treat Headaches. There was some evidence from the time of the Ancient Egyptians that cold was used to reduce the paan.
Founder Lamb is the ambassador of the International Organization Princess Charlene of Monaco Foundation.
This cold therapy is one way to get relief from headaches. Apart from cold therapy, there are many other methods through which headaches can be reduced.
If you do this Sleep 8-9 Hours, Direct Morning Sunlight, Drink 1-2 full glasses of purified water, Meditation Mindfulness Practice, Grounding, Eat Organic, Get Up and Move!, Massage, and do Bodywork.
If you do this then you can get relief from headaches without cold therapy.
Did IceBeanie Get a Deal on Shark Tank?
Nic Lamb presented his product very well in Shark Tank and that shark also liked it very much. Lamb demanded $50,000 from the Sharks in exchange for 20% equity for his company.
The ice hat market is huge because there are 40 million people in the United States who suffer from migraines. If we talk about worldwide, then it becomes billion dollar market size.
This product has a making cost of $7 and is soldered for $39.95, going up to $39.95 in July 2022. It sells to the direct consumer through its website, Amazon and Etsy.
This company was launched in 2020, in 2021 its annual sales have been $100,000 so far. They have sold 2500 units within 1 year.
Kevin O'Leary says that this market is difficult, it is difficult to scale by acquiring customers, so they cannot be partners in this business.
Lori Greiner says that it is a very good product but it is not the right investment for her so she is out.
Mark Cuban said that this is a very good partner for me, so his offer was $50k for 30% equity.
Lamb counter-offered to Mark 25% of the equity and Mark also agreed to this.
Mark Cuban became a partner of IceBeanie by investing $50K with 25% equity.
What Happened To IceBeanie After Shark Tank?
The sales of this product were very good for a few months when this episode aired. The reason for this is that there was no competitor to IceBeanie.
This product was solving a common problem that afflicted 40 million people in the United States.
This company was promoted for free in the Shark Tank show, due to which many people started buying this product.
Many news channels also wrote articles about this product, this includes Fox Sports, CNBC, ESPN, TMZ, FS1 and etc.
This product has just been made available internationally through Amazon, it is included in many countries like Canada, the UK, India, etc.
According to some reports, by the end of 2021, this company had generated annual revenue of $550,000.
How is the IceBeanie going?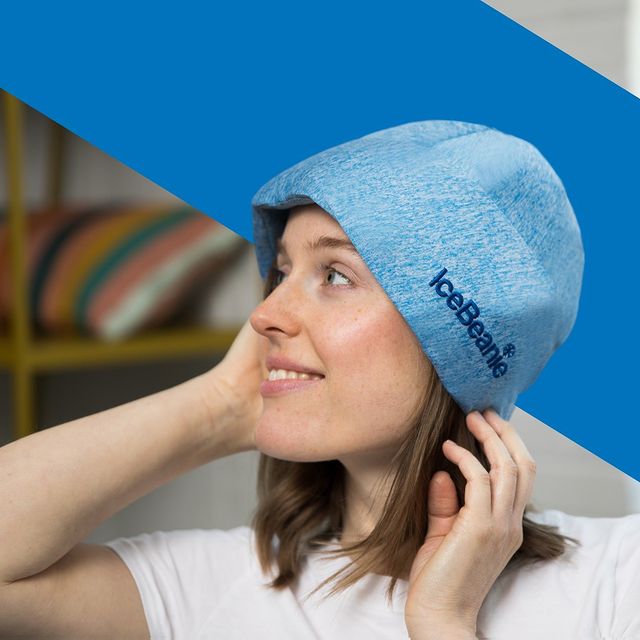 IceBeanie is going well The founder is working with Mark to expand his company in retail, online, and international.
If you want to buy this product online, then you can buy it through Amazon, Etsy, and its website. Its price is running in July 2022 at $39.95 and it also has a return policy.
Before the deal in Lamb Shark Tank, influencers sold their products through marketing. After Shark Tank, he did different types of advertising experiments on Facebook, Google, YouTube, etc.
Competition is low in this industry but it is also very difficult to meet a targeted audience.
What Is The IceBeanie Net Worth?
Looking at its sales reports and funding, we estimate the IceBeanie net worth to be $1.2 million this year.
Is IceBeanie Still In Business?
Yes' this IceBeanie going very well in July 2022 as well and he is trying to grow his business.
If we look at their website design, it is very good but their social media has not been able to make strong followers.
The founder will have to do more work on his social media so that the social account can get more reach and sales can also grow.
Content Photo Credit: Amazon.com & icebeanie.com