Expedition Subsahara is an African traditional craft basket and home decorator brand. This brand especially focuses on Senegal, African culture. All their handcrafted products show the art of Africa. All their handmade home decor products are very beautiful.
Senegal is a beautiful country in Western Africa. The culture of Senegal is very old, tourists come from all over the world to see it.
There are 2 to 5 Senegal people, they are Wolof, members. This Senegal culture is mainly known for musicians and arts.
The art of Senegal Culture is different from the whole world and it makes different types of handmade crafts in a colorful way.
Founder Sofi Seck started this Expedition Subsahara Company to promote its Senegal culture and art. Sofi was born in Senegal, West Africa, and is a member of the Wolof Tribe.
Making handmade baskets is like a culture, through this it will provide a means to the community activity and tribeswomen to earn money. The African market is colorful, and different types of artwork are seen all around.
Founder Sofi Seck appeared in Shark Tank Season 14 Episode 4 with her company Expedition Subsahara and asked Shark for $500,000 for a 10% Equity at a $5 Million Valuation. The art culture of the Senegal community is many years old, for many years their art has been exported all over the world.
What Is Expedition Subsahara?
Expedition Subsahara is a home decorator brand that focuses on Senegal, African handmade art. It sells different types of handmade crafts related to Senegal culture, this includes Different types of handmade products for Baskets, Kitchen, Decor, and Room Decor.
All their products are completely colorful with unique designs. This handmade craft product is great to give a beautiful design to your home.
All their handmade products are made from natural materials like Colorful fiber, grass, and recycled plastic, if this product ever gets dirty then it can be cleaned only with water.
They have a small team that makes these baskets and they don't have a physical shop but a warehouse which is in St.Louis. All her artists are from Senegal, the West African region and everyone has their own specialty.
It takes almost 40 hours to make the largest basket that is used for hampers. You can buy this product from its official website.
Company Name
Expedition Subsahara
Founder
Sofi Seck
Founded
2018
Product
African Inspired home decor brand
Asked For
$500K for a 10% Equity
Final Deal
No Deals
Shark
No Sharks
Episode (Shark Tank USA)
S14 E4
Air Date
Oct 14, 2022
Business Status
In Business
Website
Visit Website
Headquarters
Greater St. Louis, Missouri, US
Lifetime Worth (Sales)
$6.1M *estimated
Buy and Watch
Buy Now
Amazon Prime
Another Shark Tank Pitch
Who Is The Founder Of Expedition Subsahara?
Sofi Seck is the founder and CEO of Expedition Subsahara. She was born in Senegal, West Africa.
At the age of 14, she came to America for her education. In 2009, she completed her graduated from the University of Missouri.
After her college, she worked as a professional photographer, and in 2018, she started her own business.
Expedition Subsahara Before Shark Tank
Sofi comes from the Wolof tribe, this tribe is very powerful as well as a symbol of music and art. The women of this tribe make and sell different types of art items. The art of basket weaving is loved by Senegal women and they make different designs and add colors to them.
In order to enhance her culture, the founder started this Expedition Subsahara so that women can get the right price for their skills. The founder believes that she supports female artisans by selling African handicrafts.
She works with many artists, among them there are +15 artisans who live in the rural villages of Senegal and the East African nation of Uganda. Apart from this, there are 120 expert employees with them who are from Senegal in Africa.
Their mission is to build a STEAM (science, technology, engineering, arts, math) school for girls in Senegal, West Africa. Because She knows that girls can change the whole world after being educated.
She funding 20% of her company's annual profit for girl education in Senegal with a minimum of $50,000.
This October 2022, this company ships its product to the United States with the US Virgin Islands, Australia, Canada, England, France, Italy, and Portugal.
Sofi needs an expert to grow this African handmade product-selling company. That's why she decided to come to the shark tank so that she could take the help of the shark in it.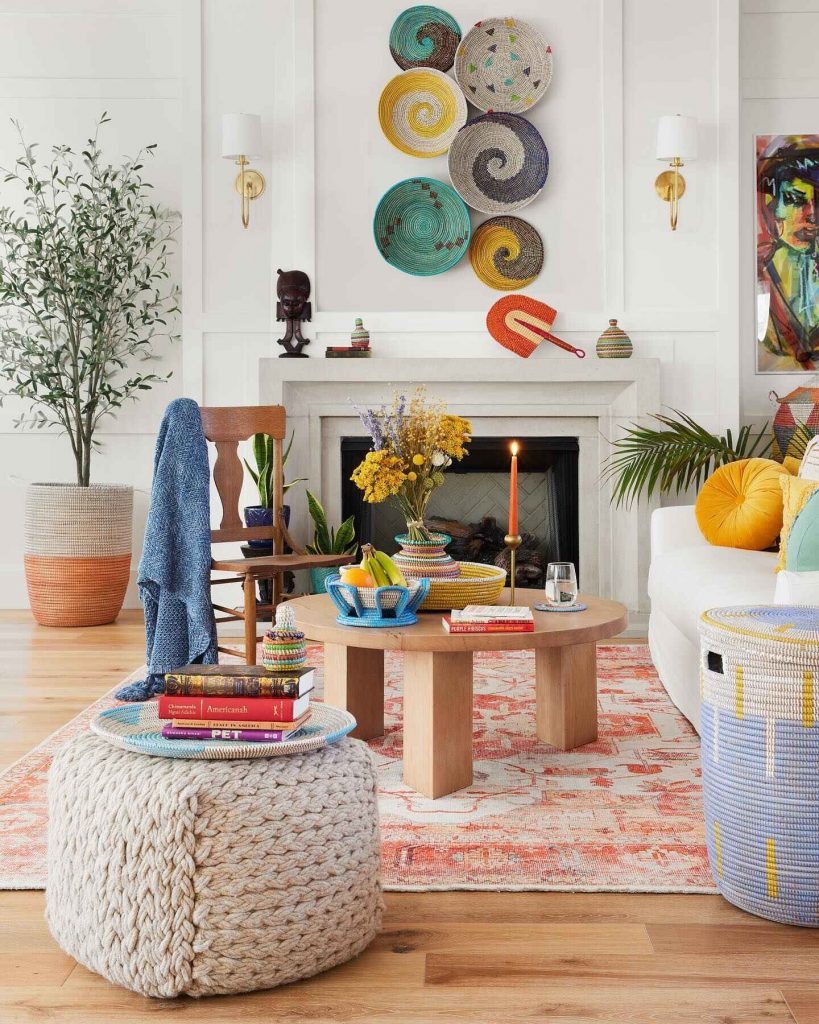 How Was The Shark Tank Pitch Of Expedition Subsahara?
Sofi entered Shark Tank with her company Expedition Subsahara and asked Shark for $500k for a 10% equity at a $5 Million Valuation. Sofi told Shark about her Wolof tribe culture and also explained her business journey.
This product is made using different types of grass sweetgrass elephant grass and recyclable plastic. Her small-size buckets cost $18 to make and are sold for $50. 95% of her sales come online. So far this 2022 year she has sold a total of $900,000.
She Has Made a Lifetime of $3.6 Million and in The last year 2021, she made a $ 1.6 million sale. Last year her gross profit was over a million dollars and in this, her profit margin is about 60% and her net profit was $750,000.
Last year she spent $400,000 on her endorsement. This is a huge amount that has been spent on advertising. Her last month's sale was for $160,000 and her average sale is $206. It costs $116 to Acquire customers.
Kevin & Lori went out of business. Sofi tells Mark to make $500 to $3.6 million without taking a loan, but Mark gets out. Unfortunately, Robert & Daymond also went out of this business.
Finalize: Expedition Subsahara did not get investment in Shark Tank.
What Happened To Expedition Subsahara After Shark Tank?
Sofi pitched her business idea very well in Shark Tank and it was a great sell for the business. Sofi earns most of the profit from this, she re-invests to grow her business and this is a good thing for an entrepreneur.
Looking at the sales of this company, the cost of advertising is getting high and it is not good for the business.
Sofi took her business journey from $500 to $3.6 million was very difficult and she got emotional while saying it. She told how her business grew instantly during Black Lives Matter.
After Shark Tank, many Shark Tank viewers shared their different opinions, so they have to say.
We hope that after Shark Tank, Sofi gets a good new investment for her business.
What's new on Expedition Subsahara
Last Update: August 8, 2023
The brand has launched a lot of new limited edition decor items this year like Juneteenth wishing basket, raja storage basket, yana vase, and more.
By August 2023, the company's annual revenue is $1.5 million.
Expedition Subsahara Shark Tank Update
After coming to this Expedition Subsahara in Shark Tank gave a very good presentation which the lion also liked a lot. Founder Sofi's story can give inspiration to anyone because she has struggled a lot in her career.
This episode of Shark Tank was inspired by most of the businesses seeking investment from sharks at a $5 million valuation. Expedition Subsahara company has sold $900K till October 2022.
We're following Sofi Seck along with their company for further updates.
What Is Expedition Subsahara Net Worth?
This business is going on the right path Currently handcraft market is growing a lot. The worldwide handcraft market size was $680 billion in 2021. This industry may grow even more in the coming years. However, the competition in this industry is very high. We estimate Expedition Subsahara's net worth to be approx $1.2 million.
Note: This report is based on our research and data so far. In this, we are only estimating the annual revenue.
| | |
| --- | --- |
| Years | Annual Revenue |
| 2023 | $1.5 *estimated |
| 2022 | $1M *estimated |
| 2018-21 | $3.6 *estimated |
| | | |
| --- | --- | --- |
| Years | Funding Amount | Investor |
| N/A | N/A | N/A |
Is Expedition Subsahara Still In Business?
This company is running with a focus on its mission which is to support females by giving them education and jobs. Founder Sofi is from Senegal, so her focus is to provide the right education to her Senegalese girl.
That's why this company donates 20% of its annual sales to the education of Senegalese girls.
This will give good support to Senegalese girls to take education. Sofi believes that women can change the world after being educated.
At present, this business is doing its branding through social media, they have a total of $48k followers on Instagram in October 2022.
Yes, Expedition Subsahara is still in business as of August 2023.