Appeared in Rare Planet Shark Tank India Season 1 Episode 25 Kolkata Base is a handcrafted brand. This brand makes handmade terracotta & copper products from different artists of India, whose demand is very high in today's time. The founder of this company has asked for ₹65 lakhs in exchange for a 1% share of his company in Shark Tank India.
In 2020, the global handicrafts market was valued at USD647.57 billion, this market is growing a lot. India's handicrafts products are most liked all over the world. All Indian handicrafts products will be sold in the global market at a very good price. There are many states of India which are known for their handicrafts products.
What Is Rare Planet?
Rare Planet Kolkata Base is a retail lifestyle startup launched in 2017 Which promotes and sells Indigenous Indian Handicrafts in offline and online markets along with giving a sustainable income to local artisans. Many Indian craftsmen do not know the right price for their product, because of this middle man, they sell this product directly to the consumer.
So this Rare Planet works exactly like D2C. So first of all this startup started with terracotta kulhads product, over time it started expanding its product. Right now it sells a wide variety of products like handicrafts, stationery, jewelry, pottery, bottles, and home decor products made from terracotta, copper, ceramic, brass, wood, and marble.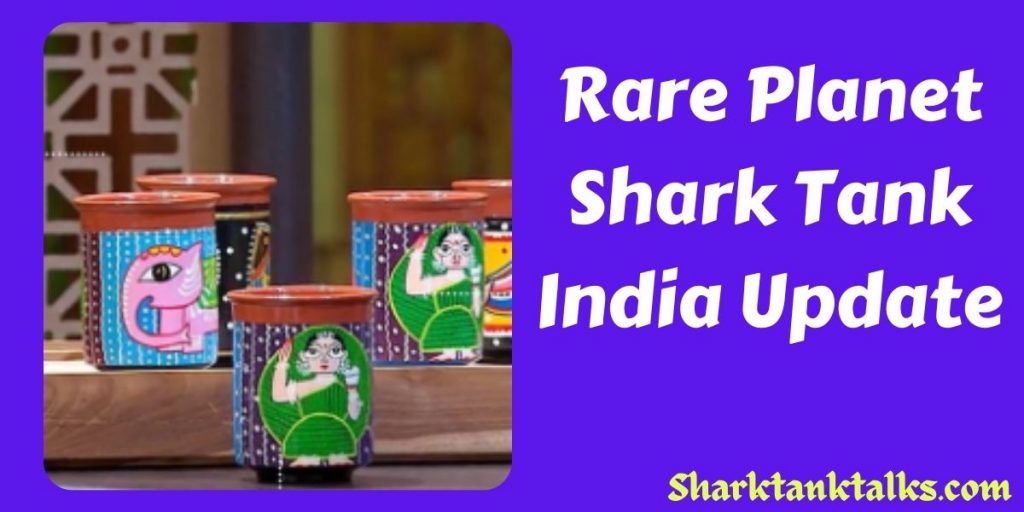 The founder says that his team designs and lists the product. When they get an order for a particular product, they pass the order on to the artisans who work in it. After the order is completed, he makes the payment to the craftsman.
Their product starts at Rs.399.
Rare Planet Shark Tank India Update
Company Name
Rare Planet
Founder
Ranodeep Shah, Vijaya Kumar TR
[adace-ad id="615″]
Product
handmade terracotta & copper product
Asked For
₹65 Lakh for 1% Equity
Final Deal
₹65 Lakh for 3% Equity
Shark
Namita Thapar
Episode (Shark Tank India)
Season 1 Episode 25
Business Status
In Business
Net Worth/Valuation
₹65 Crores
Website
[adace-ad id="615″]
Visit Website
🤑);- Julaa Automation Shark Tank India Update
Who Is The Founder Of Rare Planet?
So this Rare Planet was started in 2017 by Ranodeep Saha who is the founder of this startup. He has done his BTech degree from the Indian Institute of Information Technology, Kalyani. In 2019, Vijay Kumar was associated with this startup, which is the co-founder of this startup.
Rare Planet Before Shark Tank
Rare Planet Shark Tank has done business of one crore before coming to India. It is currently working with 2,500 local artisans in 5 states. It makes the product available in more than 60 stores including Crossword, Stratmark, WH Smith, and Sapna Books.
It is also available on the online platform Flipkart, Amazon, and MenXp with its website. The founder says that he made a revenue of Rs 6 crore last year.
This October, he raised Rs 3.5 crore in Ina per-series rounds from Venture Catalysts, and Sagar Daryani, Co-Founder of Wow! Momo.
In 2019, he bought the raised Rs 1.1 cross from Venture Catalysts.
Rare Planet Get Deal's In Shark Tank India
The owners of this brand, Ranodeep Saha And Vijay Kumar have pitched the shark very well in Shark Tank India. The founder has asked Shark to invest ₹65 lakhs in exchange for a 1% share of his company.
Next, we will give you information about this Rare Planet startup.