Sparketh is an online art education platform that provides arts courses to 6 to 18-year-olds kids. They have more than 1000+ different types of arts courses with video lessons which are countless. This makes all the Arts courses videos professional artists.
There are many children who like to do art in childhood and they keep making some doors in their free time. There will be most children who must have done drawing in their school life. But due to not getting the right guidance to the children, they are not able to improve their drawing skills properly.
Although there are many platforms that are teaching art to children for free, but most platforms do not know to be friendly with children.
So to solve this problem, both Dwayne Walker and Tim Samuel together started Sparketh Platform. This platform provides a full course of art to the children and has a lot of videos which are based on different art designs.
Art is something that makes itself special and there are many people in this field who have made their career.
Entrepreneur entered Shark Tank to grow their business and demanded $100,000 from Shark in exchange for 8% equity of the Sparketh company at a $1.6 Million Valuation.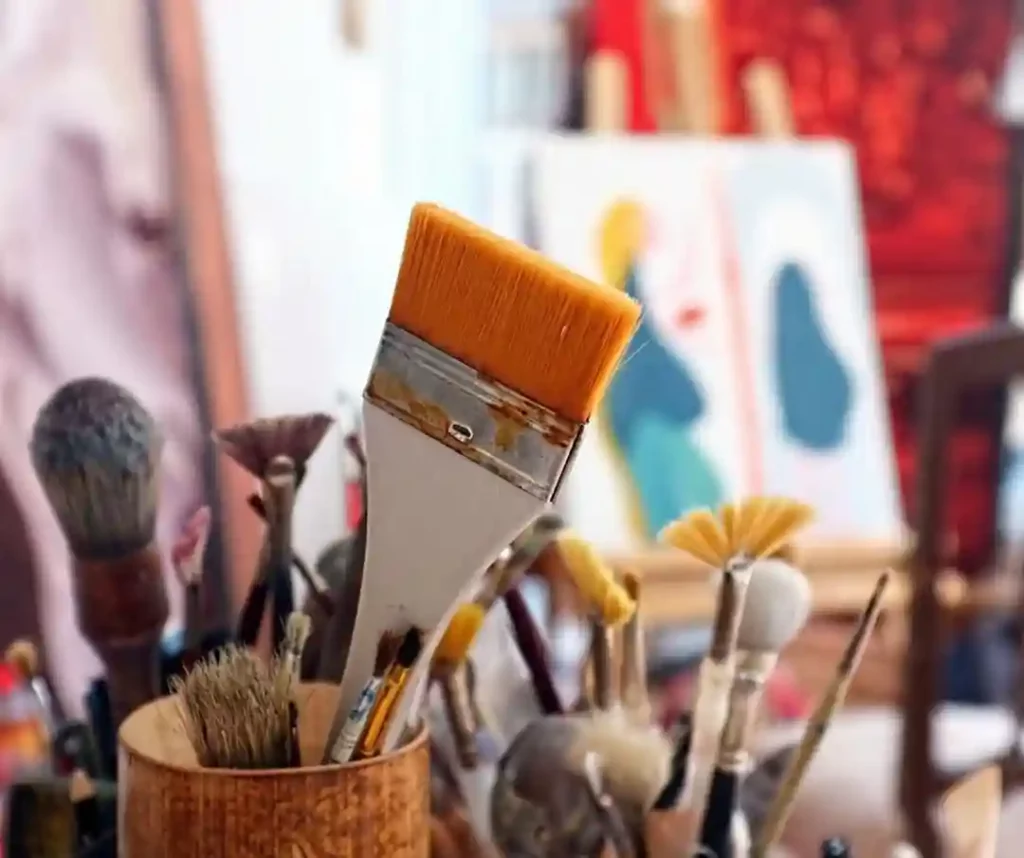 What Is Sparketh?
Sparketh is an online art course platform that teaches art or drawing to kids of 6 to 18-year-olds from beginner to professional level.
It has 1000+ art video lessons on the platform which is too much for a kid and it gets updated every month.
It provides different types of art videos to children, this includes Abstract, Animals, Drawing, Food, Mangan, Ature, Painting, Portraits and Techniques. They have talented mentors who make this course.
Being completely online, this platform can be accessed anywhere from any device.
They have 2 plans available on monthly and annual basis, priced at $25 and $250. On the monthly base plan, you get unlimited access to 1000+ videos as well as 2 separate student accounts.
The same thing is available on the annual base plan as well but some extra things have been added to it like $50 off the year subscription in comparison to monthly and Request courses you want to learn.
| | |
| --- | --- |
| Company Name | Sparketh |
| Founder | Dwayne Walker and Tim Samuel |
| Founded | 2014 |
| Product | online art course platform |
| Asked For | $100K for 8% equity |
| Final Deal | $100k for 20% contingent on making a profit within 6 months |
| Shark | Barbara Corcoran and Daniel Lubetzky |
| Episode (Shark Tank USA) | S13 E3 |
| Air Date | Oct 22, 2021 |
| Business Status | In Business |
| Website | Visit Website |
| Headquarters | Atlanta, Georgia, United States |
| Lifetime Worth (Sales) | $1.9M *estimated |
| Go To Amazon | Buy Now |
| Watch On | Amazon Prime |
Another Shark Tank Pitch
Who Is The Founder Of Sparketh?
Dwayne and Tim These two are childhood friends and they are a co-founder of Sparketh Company. Both of them started this online art course company in 2014. Both of them are very passionate about business and they come from different fields.
Dwayne Walker
Walker is the cofounder & CEO of the EdTech company, and is also a graphic designer. He work as the creative director for CampFire Projects for a year. he worked as a BGCMA Technology Steering Committee at the Boys and Girls Club of Metro Atlanta for 4 years.
Tim Samuel
Samuel is the Co-Founder and Vice President of EdTech Company, as well as a freelance video editor. He studied at Kennesaw State University and worked as a freelance video editor for 15 years.
Sparketh Before Shark Tank
Dwayne and Tim Both of them are creative people and both of them focus on learning some skill every day. Every summer they learns some new skill and tries to improve himself.
They grew up playing poker, magic tricks, business networking since childhood and their motive was to start a business.
Dwayne had to learn art from childhood, so his mother got him homeschooled. The atmosphere there was not so good, so he started learning on his own and became an artist. After that, as he grew older, he started winning many art contests and awards.
Seeing this, Dwayne came up with the idea of ​​an online art course and discussed it with his best friend Tim. After that both of them together started Sparketh Business in 2014.
At the beginning of the business, they had to give a lot of attention to marketing because this startup was new so no one knew about it.
After that they hired many art instructors for their business and also made their online platform user friendly.
Dwayne and Tim decided that they would pitch in Shark Tank so that they could get investment. They hoped that investment could be found in Shark Tank.
How Was The Shark Tank Pitch Of Sparketh?
Dwayne and Tim both entered Shark Tank with their company Sparketh and asked the Sharks for $100,000 for an 8% equity. They explained about their business to Shark and explained how this business works.
The founder taught live painting to sharks how easy it is. All the sharks made the art of a tree leaf with different colors.
They started with $500 and built their website, although they did not have any knowledge about technology but he learned PHP, CSS and HTML by himself. Dwayne used to make the course and the Tim used to edit the video.
In 2020, the income sales were $300K and all this sales were of B2C. It is a subscription base online art business.
The customer lifetime value is $160 and the customer acquisition cost is $51.50. Their sales in 2019 were $75K and in 2018 they made $110K.
The founder said that they would invest this $100k on building their content and website at an advanced level. The Tim says they are running their track in 2021 to make $500k.
Lori Greiner used to say that she is not an 'app person' so she is out. Kevin O'Leary said that if he invests $100k in this business, how will he get that money back, Kevin does not get the right answer for this, then he is out. Mark Cuban was also out in it.
Barbara Corcoran made an offer of $100k for a 20% equity but it's contingent on you proving to me after six months that you've been able to make a profit.
Daniel Lubetzky said he would team up with Barbara and was offered $100k. for a 20% equity, contingent on making a profit after 6 months. Dwayne & Tim accepted the offer.
Finalize: Daniel Lubetzky and Barbara Corcoran Invest $100K in 'Sparketh' for 20% Equity + contingent on making a profit after 6 months.
What Happened To Sparketh After Shark Tank?
This was a very good business deal in Shark Tank, Daniel & Barbara can be a very good partner for this business. Daniel told the founder that he would guide this business to grow.
This company was not profitable but still Shark invested in this company. As Mark said this online art course video is plenty on Youtube. Those who want to learn art can learn it for free on YouTube.
Barbara liked this business idea very much and she also shared the message on her Twitter account.
Shark Tank viewers gave positive responses to this business on their Twitter account and they liked it very much.
Some Twitter users said that they has been teaching art to their children by subscribing to Sparketh for a long time.
In October 2020, they have 3 Art Instructors, 1 Art Director and 1 Content Manager. As the company grows, it will 'hire' more people.
Sparketh Shark Tank Update
Barbara & Daniels wished on their Twitter account that Sparketh got the deal in Shark Tank. This business got the deal on the condition that if they are profitable within the coming 6 months, then they will get $100k investment.
In December 2022, we have not received any evidence whether this deal has been closed or not. This education website is still active, on October 2022, 100k people visited the website.
We're following Dwayne Walker and Tim Samuel along with their company for further updates.
What Is Sparketh Net Worth?
As of October 2022, we have not received much information about the sales report of this company, so it is difficult to ascertain the valuation of this company at the present time. We think Sparketh worth might be $0.6 Million.
Is Sparketh Still In Business?
After Shark Tank, they has done a lot of improvements and has adopted different methods to grow their sales.
It was on August that an art contest was launched for Sparketh Members, In this, photos of Old Art and New Art were asked to be tagged by uploading them on their platform. In this, three winners will be selected and they will be given 1st, 2nd and 3rd prize.
At present, around 10,000 kids and teens have taken art courses on their platform. Slowly focusing on improving it.
In today's time, this business will have to optimize its website to bring organic sales through the Internet. This company's Twitter handle is not active since November 2021.
This e-learning company is headquartered in Atlanta, Georgia and has a total of 2-10 employees working in it.
Yes, Sparketh is still in business as of December 2022.