Phoozy is a company that makes protective cases for different tech products using NASA space suit materials. This company's co-founders Kevin Conway & Josh Inglis appeared in Shark Tank Season 12 Episode 19 and asked the Sharks for $500,000 for 10% equity.
NASA, which makes suits for the protection of astronauts, protects astronauts in space environments. This same technique Kevin uses to invent his product.
PHOOZY premium products provide thermal, drop and float protection to smartphones, laptops, & tablets, etc.
This is a common problem for every person. There are some people who like to travel and adventure etc.
He goes out to enjoy his life in his free time. But somewhere when going for travel in hot summer, the tech device gets shut down due to overheating.
Sometimes after dropping the smartphone in cold water, it gets completely destroyed. If this happens in time of emergency, then it becomes a difficult time for people.
There is no one protection cover in the market mainly to protect smartphones, tablets & laptops, etc. from different weather effects.
To solve this same problem, Phoozy introduces its cold, heat & water-proof drop cases.
Due to this product, Phoozy had sales of $1.5 million in 2019. Its sales graph is going straight upwards. According to us, this product is really needed in the market.
What Is Phoozy?
Phoozy is a protective cover to protect a tech device from weather and environmental damages. This company was started in 2016 in Charlotte, North Carolina.
Simply, this product offers thermal protection (from heat and cold), flotation, and drop protection.
It makes protection cover for phones, laptops, tablets & other accessories tech products that people mainly use.
If your phone is in a cold environment, if the temperature is falling below 32 degrees, then the phone will shut down.
In this below 32-degree temperature if these thermal capsules are used So it will extend the phone's shutdown time and increase the battery life by 3x.
These thermal capsules extend the process of phone damage due to weather and environmental. Thermal Capsules are engineered to meet or exceed the 810G 516.6 Military Standard for drops and impacts.
This product offers to make your device climate-proof, germ proof & drop proof.
phoozy has launched its new product Drink Can Cover which is made using NASA Material, CoolBase Technology, SinkProof Technology & AntiGravity Handstrap.
This company is currently selling on Amazon and on its website. In this, the price according to its size has been fixed for different products.
| | |
| --- | --- |
| Company Name | PHOOZY Thermal Capsules |
| Founder | Kevin Conway and Josh Inglis |
| Founded | 2016 |
| Product | The ultimate Thermal, Drop, and Float protection for phones, tablets, laptops, and accessories. |
| Asked For | $500,000 for 10% equity |
| Final Deal | $500k for an 8% equity + a royalty of $1.50 per unit sold until $500K Million is paid |
| Shark | Robert Herjavec and Lori Greiner |
| Episode (Shark Tank USA) | Season 12 Episode 19 |
| Air Date | April 2, 2021 |
| Business Status | In Business |
| Net Worth | $2.5 Million *estimated |
| Website | Visit Website |
| Headquarters | Charlotte, North Carolina, US |
| Go To Amazon | Buy Now |
Another Shark Tank Pitch
Who Is The Founder Of Phoozy?
The Co-Founder and CEO of PHOOZY Thermal Capsules are Kevin Conway and the COO is Josh Inglis.
Kevin was a former NASCAR as well as a race car driver in Prestige Performances for 10 months.
For 7 years "Change Nutrition, Inc." has also been the co-founder & board member. Since 2004, he is running a racing company named "eXclaim Racing, LLC".
Since 2013 Kevin is a Professional Instructor of Automobili Lamborghini S.p.A.
He studied marketing at the University of North Carolina in Charlotte.
Josh Inglis is a Marketing Specialist having worked at The Home Depot for more than 10 years. Studied Finance, MBA from Emory University.
Phoozy Before Shark Tank
Kevin is very fond of Surfer, cyclist, NASCAR, scuba diving, snowboarding, and outdoor adventure, he does all this during the holiday and summer season.
Sometimes when he used to go on outdoor adventures etc., his smartphone gets shut down due to overheating.
Even when he used to do snowboarding, his phone used to freeze due to being too cold, this is a big problem.
Kevin has been a former NASCAR and he knows that the suits used for racing are fireproof.
He had become very frustrated due to the frequent shutdown of his phone due to cold, overheating & drops.
To solve this problem, Phoozy Thermal Protection was born, which was used by spacesuits, space shuttles, and race cars.
When the first prototype of this product was built, Kevin talked about this business with his friend Josh Inglis and Both of them thought of taking this business forward.
He made his first product for the smartphone and that gradually started moving to other accessories.
This Phoozy Thermal Capsule for Your Phone was featured for the first time on Forbes in 2018.
The Weather Channel featured this product in 2019.
According to a Phoozy Website report, had donated $25,000 worth of protective capsules for the phones, tablets, and laptops to healthcare workers, laboratory workers, etc during the 2020 Covid19 pandemic.
It was featured in NASA Spinoff 2020. Before Shark Tank, many major media publications featured this company.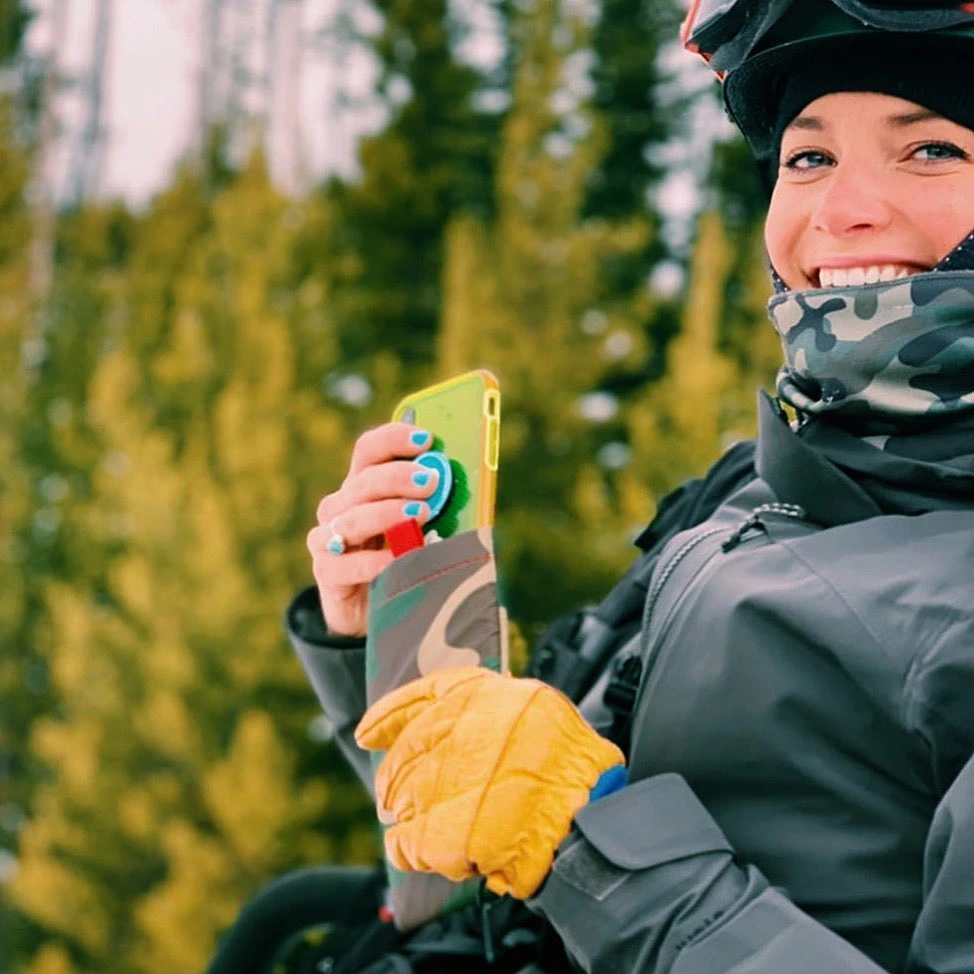 How Was The Shark Tank Pitch Of Phoozy?
Kevin Conway and Josh Inglis entered Shark Tank with their company and demanded $500,000 for 10% equity from the sharks.
Both of them explained why they started this company and also told Shark about the technology to make this product.
He called Daymond John and gave a demo session about phone heating and the difference between these products.
This company was launched in 36 months, then they did sales of $ 1.9 million and last year their sales were $ 700,000.
They had sales of $1.5 million in 2019 and are projecting $4.5 million in sales in 2020. All their sales have come from direct-to-consumer.
This is their 25% profit in sales. The making cost of the product ranges from $3 to $15 and the retail price ranges from $30 to $70.
Kevin Conway told that they have not raised money yet, it is their bootstrapped. Josh invested $85,000 in this company and from this, they started selling their product and re-invested the profit in the business.
Mark Cuban is out of this business deal because he will not be able to promote this business properly and his expertise is not in it.
Kevin O'Leary Asked Him How You Would Use This $500K So Entrepreneur Says It That will hire some employees and expand this business.
Kevin O'Leary made his offer of $500k for a 4% equity + a royalty of $1 per unit sold until $1.5 Million is paid.
The entrepreneur counter-offered $500k for a 4% equity + a royalty of $1 per unit sold until $1 Million is paid to Kevin. Lori and Robert are also interested in taking a counter offer to Kevin given by the entrepreneur.
Robert made his offer of $500k for a 4% equity + a royalty of $1 per unit sold until $500K Million is paid.
Lori made an offer of $500k for a 4% equity + a royalty of $1 per unit sold until $1 Million is paid.
Lori and Robert will enter this business together and their offer is $500k for an 8% equity + a royalty of $1.50 per unit sold until $500K Million is paid.
Kevin O'Leary made another counter offer of $500k for a 2.5% equity + a royalty of $1 per unit sold until $1 Million is paid.
The entrepreneur agreed to the offer from Lori & Robert.
What Happened To Phoozy After Shark Tank?
Phoozy gets a $500 deal in Shark Tank for 8% equity. Lori & Robert are helping entrepreneurs to expand this business.
Before Shark Tank, this company was completely profitable and they also had a lot But they need a professional partner who can expand the company internationally.
This company was already quite popular, many media publications had featured its product, this includes Forbs, SKI, Backpacker, Outside, GQ, Wired & many more.
In 2022, they are making their thermal capsules product in different categories, some new product is Quick-Attach Small Accessory Straps, Phoozy Drink Capsule Can, Phoozy 2.8 L Techcapsule & Cross Body Stra.
In March 2022, professional ski athlete Mo Mitchell became the brand ambassador of the Phoozy brand.
This company does international shipping, you can buy this product through Amazon.
Josh has been a marketing expert, after getting funding in Shark Tank, he is using the funding to brand this company.
for Marketing is focusing more on social media because it is such a product that most influencers and social media will do well.
Phoozy Shark Tank Update
Phoozy Thermal Capsules is a unique and trending product and it is a must-have for smartphones of all age groups.
When this episode of Shark Tank aired, a lot of people started ordering this product. Kevin Conway posted on social media and told that after Shark Tank, the sales increased by 400%.
It was sold for a limited period, after that its sales decreased slightly. After the show, they got distribution offers from many major retail stores.
Lori & Robert is still associated with this company and this company has generated annual revenue of $ 4 million in August 2022.
What Is The Phoozy Net Worth?
This company has an annual revenue of $ 4 million in August 2022. After analyzing this revenue, we find Phoozy's Net Worth is $2.5 Million.
Is Phoozy Still In Business?
The annual revenue of this business is not on the line of growing slowly but its competitors have just entered the market.
Now if it has to do business, then its marketing strategy and product will have to be unique. However, they are entering other categories to defeat their competitors.
Their social media Instagram account has not been able to gain many followers. Currently, Instagram has +7,657 followers.
There are 11-50 employees working in the Phoozy company and its headquarter is in Charlotte, North Carolina.
Yes, Phoozy is still in business as of August 2022 and its annual revenue is $4 million.