The Byoot Company is a women's swimsuit manufacturing company that appeared in Shark Tank Season 12 Episode 14. It is a simple one-piece swimsuit that offers removability without losing fashion.
The founders of Byoot Company, Elyce Billany, and Nathan Billany, asked Shark for $50,000 for 30% equity after coming to Shark Tank.
The creation of this innovative one-piece women's was started during a travel experience of the founder, Elyce.
Elyce and her husband Nathan had gone to the Beach of ​​Jamaica. It just couldn't happen when Elyce was trying to slip her swimsuit into the dirty beach bathroom in Jamaica.
They had to say that this one is behind the swimsuits but it can be improved further. Elyce did a lot of searching for her bathroom dilemma to find the solution but she couldn't find any solution.
She then decided that she himself would design the one-piece swimsuit in her own hands that offered removability.
Today's women need a fashionable swimsuit. Her challenge was that the swimsuit she was going to make should give a fashionable look along with being removable.
This led to him building her first prototype and designing her final product through an experienced and reputed manufacturer in New York.
The global swimwear and beachwear market size was $19.5 billion by 2020, it is now projected to grow to $27.6 billion by 2027.
It is a highly competitive market and North America is the largest market for this industry.
What Is Byoot Company?
Byoot Company that swimsuits made for easy bathroom access. This company was started in 2018, the company claims that it offers the first revolutionary, removable one-piece swimsuits.
When women go to the beach they have to wear one-piece swimsuits. so that he can have fun.
If she has to go to the bathroom or for some other reason she has to leave the swimsuits then it becomes a very difficult task.
To solve this problem, these removable one-piece swimsuits have been launched.
The high-quality fabric has been used in this swimsuit to maintain its shape and vibrant color. Buttons have been given on both sides of this swimsuit so that they can be removed easily.
The fabric used to make this product is 86% nylon and 14% spandex. It is a four-way stretch, dries quickly, and can be machine-washed in cold water.
Byoot suits come in different colors (black, red, and navy) and partners (floral, stripe, and nautical) to give a fashionable look to the women.
Byoot Company Shark Tank Update
| | |
| --- | --- |
| Company Name | Byoot Company |
| Founder | Elyce Billany and Nathan Billany |
| Product | Swimsuits Made for Easy Bathroom Access |
| Asked For | $50,000 for 30% Equity |
| Final Deal | $50,000 loan at 10% interest + 5% equity |
| Shark | Kendra Scott |
| Episode (Shark Tank USA) | Season 12 Episode 14 |
| Air Date | February 19, 2021 |
| Business Status | In Business |
| Net Worth | $350K *estimated |
| Website | Visit Website |
| Address | Le Claire, Iowa, United States |
| Go To Amazon | Buy Now |
Who Is The Founder Of Byoot Company?
The founder and CEO of Byoot Company are Elyce Billany, who started this company in 2018.
Elyce is currently the Director of Marketing of Fortress Bank. Apart from this, she is also a Sales and Marketing Consultant at Bare Investments.
She has also worked for a few years in UnityPoint Health, Genesis Health System. Their marketing skills are very good. She did her studies in health care at Ashford University.
Elyce's husband Nathan Billany is the Director of Business Development at Estes Construction. Earlier, Nathan was the Vice President of Walcott Trust & Savings Bank.
Byoot Company Before Shark Tank
The Byoot company was started in 2018, the founder talked with many manufacturers for his swimsuit manufacturer.
She started making her own swimsuits from a reputed manufacturing company in New York.
When this swimsuit came on the market, there was a lot of discussion about it. Many women also started buying this product for the sake of comfort and fashion.
The company was covered by New York Lifestyles Magazine and it published very good reviews about the product.
At the beginning of this business, in August 2018, he raised $30,000 through a successful Kickstarter campaign.
Did Byoot Get a Deal on Shark Tank?
Elyce and Nathan brought their innovative swimsuit company to Shark Tank and asked Shark for $50,000 for 30% equity.
There was a lot of talk between Enterpernure and Shark about the business, its sales, quality, and financial condition.
So let's know what happened and how this deal was made.
All Shark was quite impressed with this product but Kendra Scott praised the founder for the design and quality of this product. Elyce told Shark Tank that she has sold $10,000 so far.
When she did not launch this company, she got a pre-order of $6,000, after which a $4,000 order came to him randomly.
Barbara Corcoran said that this is a tough business, so because of this, she is out of this business offer.
The making cost of this product ranges from $29 to $35 and they sell for $49 to $120.
Lori Greiner said that this is a very good product but it is not the right investment for her, so she is out.
Kevin and Mark also opted out of this business offer.
Kendra Scott has to say about this business that right now this business needs to be given a lot of time so that it can make sales first.
But she doesn't want much equity and wants to make an offer. The offer is $50,000 loan at 10% interest + 5% equity.
Elyce and Nathan accepted Kendra's offer of a $50,000 loan at 10% interest + 5% equity.
What Happened To Byoot Company After Shark Tank?
It seemed that after Shark Tank, the sales of the Byoot company went up a lot because their products were out of stock a few months after that episode aired.
Till now we have not got any definite information about whether Kendra has closed this business deal or not.
We did a lot of research about this product but we do not think that this company has been able to expand internationally in July 2022.
She has launched a new product of her children's book named Mama Bean Has a Dream which is priced at $16.99 in July 2022.
How is the Byoot Company going?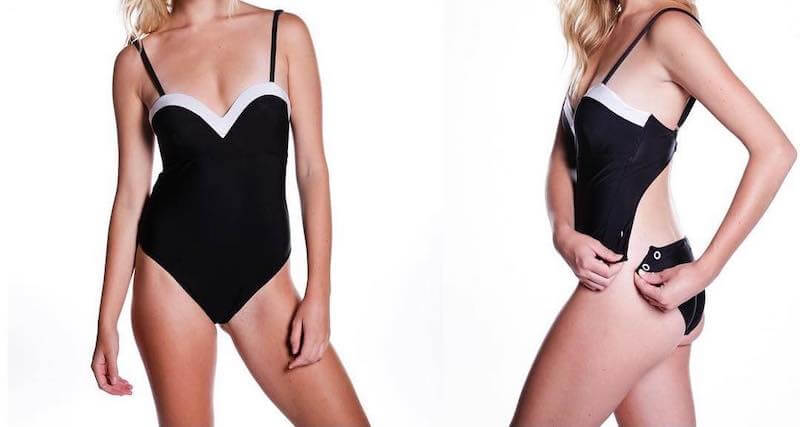 Right now we cannot say much about this swimsuit company because we do not think that this company is running.
Perhaps this company may be closed in the coming few years. Elyce has done this company's work part-time and she is working in another company.
In 2018, this company was featured in the Paula Sands Live Show.
What Is The Byoot Net Worth?
We also think that this Byoot net worth could be $350k right now. When he asked for funding in Shark Tank, this company was valued at $166K.
Is Byoot Still In Business?
Yes' this Byoot swimsuit company is live in July 2022 but the future cannot be said yet.
On looking at their website, it seems that a lot of visitors are coming to this website, due to this they will not be getting many sales.
It only delivers the product in the United State and charges $5 shipping charges per order.
Content Photo Credit: Amazon.com & byootcompany.com