Furzapper is a flexible, flexible surface pet hair remover Appears in Shark Tank Season 12 Episode 20. Furzapper entrepreneurs Harry Levin and Michael Sweigart asked the sharks for $600,000 for 10% equity.
Furzapper is a patent pending product specially designed for pet owners to remove pet hair & fur from sweaters, jackets, blankets, and nearly every textile. This is a great product for a pet owner. Because many pet owners are concerned with their cat's & dogs' hair.
Pets are very playful, they go everywhere in the house, whether it is the bedroom or the bathroom, and their hair falls here too.
If the hair in the bathroom has fallen on the floor, then it can be cleaned with water, but if the same is in the clothes then it is very difficult.
Remove the hair on the pet's cloth, it does not get removed even after giving it to the laundry. If you use your hand to remove the hair on the cloth, then it is a hard task.
To solve this problem, Michael Sweigart developed the FurZapper product in 2016. Michael is a creative person, he always keeps a notebook with him so that he can write down his ideas in it.
FurZapper did sales of $4 million in 2020, this is a huge achievement for this company. Many pet owners have used this product as well and they found it very useful.
What Is FurZapper?
FurZapper is a laundry machine device for removing pet's fur & hair from clothes while washing. This product is a flexible, tacky surface that grabs the pet's hair while doing it in the laundry machine.
FurZapper is very sticky and it sticks easily to the inside of the washing machine. Its special thing is that this product is Reusable, Safe, and Effective. It can be used a thousand times to remove hair from garments.
This product is also very easy to use, just put the pet's hair garments and FurZapper in the washer/dryer. After some time you have to take your garments outside of the washer/dryer and 99% hair will be removed.
Most of the hair must have stuck to the sticky FurZapper. After that, you have to remove the hair from this product and it is ready to reuse.
The Single Pack FurZapper Pet Hair Remover for your Laundry costs $10.99 and the Pet Grooming Glove costs $12.99.
This product is available with its official website on third-party platforms including Amazon, Walmart, Bed Bath & Beyond, Petland, Chewy, TSC & ACE Hardware.
| | |
| --- | --- |
| Company Name | FurZapper |
| Founder | Harry Levin and Michael Sweigart |
| Founded | 2016 |
| Product | laundry machine device for removing pet's fur from clothes while washing |
| Asked For | $600k for 10% equity |
| Final Deal | $600k for 15% equity |
| Shark | Lori Greiner |
| Episode (Shark Tank USA) | S12 E20 |
| Air Date | April 9, 2021 |
| Business Status | In Business |
| Website | Visit Website |
| Headquarters | Manahawkin, New Jersey, US |
| Lifetime Worth (Sales) | $15M *estimated |
| Go To Amazon | Buy Now |
| Watch On | Amazon Prime |
Another Shark Tank Pitch
Who Is The Founder Of FurZapper?
Michael Sweigart is the founder and CEO of the FurZapper Company and its partner is Harry Levin.
Michael is already an entrepreneur and an award-winning inventor. While pursuing his BA, in Psychology, Economics from Rutgers University, Michael was working as a sales manager at the Michael J. Motto Internet.
In January 2010, he launched his own company named Purpose Advertising, in this company he is the President, CMO, CEO, and COO.
Harry Levine is a lawyer and a Managing Partner at Levine & Associates. He did his law studies at George Mason University.
FurZapper Before Shark Tank
Michael loves to invent products and keeps a notebook with him so that he can write everything in it. Michael has a very good background story behind the introduction of this product.
he is very fond of spatial effective makeup work. he was part-time making art for the Fright Fest. He had a foam zombie mask that he is going to use for art, but it fell on the floor with dog hair.
When he washed off the foam zombie mask with hair, all the hair was gone. From here he got the idea of ​​this product and made a silicone-based foam product and gave it the shape of a pet paw.
It went to the attorney for the patent of this product when their patent was pending. He decided that he would sell this product, and for this, he created a website and SEO optimized.
He took the help of social media platforms to promote this product and every day he started getting more than 100 orders.
He also listed this product on Amazon & Walmart, after which the growth of sales increased significantly. This product was getting so many orders which Michael partnered with Amazon FBA to fulfill the order.
Michael & Harry talked about this product with many Laundry buyers and they really liked the product. Many laundry buyers contacted the manufacturer for this product through word of mouth.
Due to this, FurZapper has received multiple awards, this includes ECRM Buyers Choice Award, Family Choice Award website & SuperZOO! Award.
The FurZapper became so popular by the time the New York Post featured the product.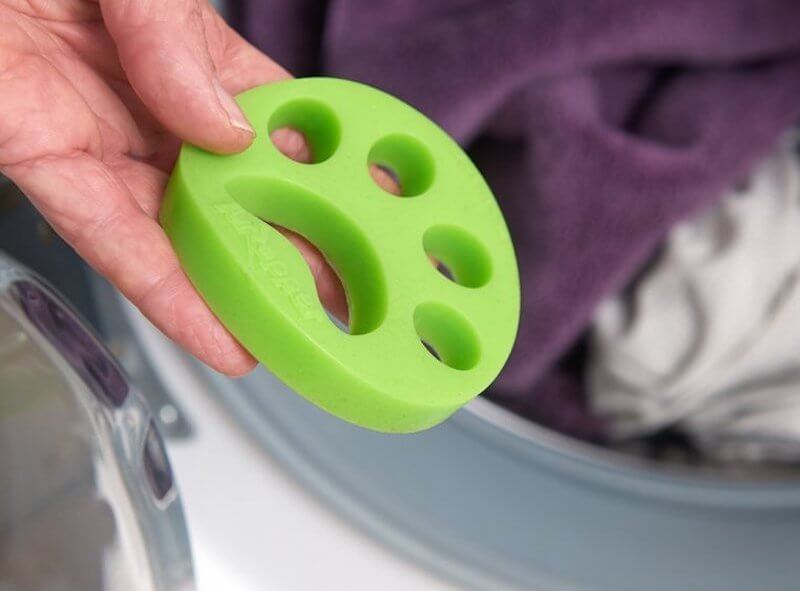 How Was The Shark Tank Pitch Of FurZapper?
Harry Levin and Michael Sweigart asked the Sharks for $600,000 for 10% equity after entering Shark Tank, valuing the company at $6 million.
Michael explained the development of this product and Harry gave a demo session of this product so that he could make a convention to get funding from sharks.
The product had sales of $640,000 in its first year. Last year their sales were $2.2 million. In this $2.2 million, they generated a profit of $580,000.
During this pandemic, they had expected to do $5 million in sales but they were able to do $4 million in sales a year. They did their first sales of this product through Walmart.
They have come to Shark Tank to take investment so that they can make their own manufacturing setup which will also reduce the cost of the product.
Kevin made two offers to this business a $600k loan at 9.5% interest for a 5% stake or $600k for a 20% stake.
Barbara Corcoran also made an offer to this business for $600k for a 20% equity.
Lori is interested in this business and she offered it for $600k for a 19.9% equity.
Mark also seems to be interested in this business and made an offer of $600k for a 15% equity.
Barbara changed her offer to $600k for a 15% stake + a $600k line of credit.
Harry Levin and Michael Sweigart agreed to Lori's 15% equity offer.
What Happened To FurZapper After Shark Tank?
After Shark Tank, FurZapper was featured by many media publications, including Forbs, NY Post, Newsweek, CBS, Southern Living, Boing Boing, and many more.
Entrepreneurs in Shark Tank took funding from Shark Lori so that they could manufacture their own products. This will make a very good profit in this product of theirs.
Lori is a very good partner for this product So far Lori has expanded many products in Shark Tank National & International.
This episode of Shark Tank aired on April 9, 2021, and shipped thousands of orders in one day on April 17, 2021.
The episode of Shark Tank turned out to be very effective for this product, sharing the post on their Instagram, @furzapper said "Due to overwhelming demand we are SOLD OUT and are focused on shipping and fulfilling all existing orders. you may experience some shipping delays but we are working quickly to ship all orders 100%".
Furzapper participated in North America's Largest Pet Retail Superzoo in August 2021.
Social media platforms Instagram, Tiktok, etc. are used for the paid marketing of this product, due to which they got a lot of sales.
Furzapper introduces its new two products Lintzapper Portable Lint Sheets & Grooming Glove.
What's new on FurZapper
According to April 2023, this company is growing very well. They have also launched some merchant products like caps, t-shirts and more.
They appeared at the Global Pet Expo on March 2023. Right now "FurZapper Double Pack Pet Hair Remover for Your Laundry" is making the No. 1 Best Selling Product in the Lint Removers Category on Amazon.
By April 2023, they are estimated to be doing $5 million in annual sales.
FurZapper Shark Tank Update
No evidence has been received so far after Lori became an investor of this FurZapper, whether this deal has been closed or not.
After Shark Tank, the sales of this product reached millions of dollars in a few days. Shark Tank proved to be a success for this product.
In 2021, this company generated $3 million in annual revenue from Amazon, Walmart, Bed Bath & Beyond, Petland, Chewy, TSC & ACE Hardware.
On February 2022, Michael shared a video of his wherehouse in which he has a product store worth millions of dollars.
What Is FurZapper Net Worth?
FurZapper growth is going very well Amazon, Walmart & Shark Tank gave it the next level of success product. This product is currently being shipped internationally as well. According to the Shark Tank deal, FurZapper's worth is $6 million.
Is FurZapper Still In Business?
Amazon & Walmart were the most successful platforms for increasing sales for FurZapper products. Most of the sales of this product come only through these two platforms.
2 PK FurZapper Pet Hair Remover is currently the best-seller product on Amazon. More than 36k users have rated it. 41% of people gave it a 5-star rating Most of the people liked this product.
After getting FurZapper million dollar sales, it has become quite a competitor, Ganbaro & Raviio brand is selling similar products on Amazon.
Yes, FurZapper is still in business as of April 2023.