Akeem Shannon, the founder of Flipstik, brought this product to Shark Tank Season 12 Episode 4 and asked Shark to invest $100,000 for 20% Equity in his company. It is an adhesive device that sticks to any surface. This product acts as a synthetic Setae and can handle up to 2 lbs of weight.
The Flipstik company was started by Akeem Shannon, so there is a very interesting story behind it.
This product has been brought so that it can solve the problem, so do you know what problem it is solving. So let's see why this Flipstik product is needed.
Suppose you are a social media influencer, no matter what the category, then you must have created video content for your followers.
Most people record these videos through their mobile, so if the video is to be recorded well, And if you want to cover the entire background, then the phone will have to be kept stable. If the video is shaken even slightly, it spoils the entire recording. That's why it is necessary to keep the mobile glued to one place.
You can use a Flipstik product to keep the phone glued. Synthetic Setae has been used in this product which keeps your phone on the surface.
You can use it for any kind of work, whether it can be used for any work like dancing, adventure, travel, reels, watching the video, etc.
There are many stands in the market which hold the phone but it is very expensive.
What Is Flipstik?
Flipstik St. Louis, Missouri Base A space-technology-based adhesive device that lets users attach their phones to any surface in launched in 2018.
This product is a one-of-a-kind smartphone kickstand that is affixed to any surface, and can handle smartphone weights up to 2 lbs.
This product has been made by focusing on NASA's technology "Synthetic Setae". It works like gecko hairs.
It is very easy to use, if you want to make cooking videos, then you can attach your phone to it and stick it somewhere above.
In the first step of flipstik, you will have to remove the 3M film, in step 2 you have to clean the back side of the phone, then attach it, Step 3 It is now ready to stick on the surface.
The vertical mount is 180 flips and the kickstand is 90 flips. Its price has been kept at $15.00.
| | |
| --- | --- |
| Company Name | Flipstik |
| Founder | Akeem Shannon |
| Founded | 2018 |
| Product | a space-technology-based adhesive device that lets users attach their phones to any surface |
| Asked For | $100k for 20% Equity |
| Final Deal | $100k for 25% Equity |
| Shark | Lori Greiner |
| Episode (Shark Tank USA) | S12 E4 |
| Air Date | Nov 6, 2020 |
| Business Status | In Business |
| Website | Visit Website |
| Headquarters | Saint Louis, Missouri, United States |
| Lifetime Worth (Sales) | $6.7M *estimated |
| Go To Amazon | Buy Now |
| Watch On | Amazon Prime |
Who Is The Founder Of Flipstik?
Akeem Shannon is the founder and CEO of Flipstik. He is a successful entrepreneur, he has learned to come out even in his negative situation.
Akeem which is Harvard University is a chemical engineering student but in this, he lost his entire scholarship. After losing his scholarship, he moved home to Missouri.
He worked as a salesperson in many telecom companies. He also worked for a long time in the large financial technology company Square.
He became successful in his job career, but he wanted to do his own business. While working, he got the idea of whether he can make the phone hands-free.
Akeem had told that at the end of 2017 he was talking late at night with his uncle on a phone call. During this call, Akeem learned about a reusable adhesive that NASA had researched way back in the 1970s.
They thought a lot about the adhesive and how it will work if the phone is glued so that it will not fall. Akeem then designed the Flipstik which is a kind of "kickstand". It attaches to the cellphone cover and that phone can be attached to any kind of flat surface.
So this Flipstik is also washable, you can clean it with soap and water or alcohol pads. This product is available in different colors and designs.
Flipstik Before Shark Tank
The Flipstik product was new when it was officially launched in 2018. Because of this many people started using this product and they liked it too.
Akeem itself patented and trademarked this product. On April 20, 2018, he run a Kickstarter campaign with the goal of achieving $1,865.
He reached this goal in 24 hours when his campaign ended on May 26 and raised $10,310 from 460 backers. On June 14, 2018, he set up his pre-order store online, and by August 2018 he had completed the pre-orders.
Akeem was involved in promoting its product, Flipstik. In 2019, Flipstik participated in the CES Retail Pitch competition organized by TechStars and secured 1st place.
By the end of August, Akeem wanted to market its product at the"Diddy" Combs' REVOLT Summit in Atlanta, Georgia, but the competition closed.
On April 13, 2019, Akeem said in one of its interviews that he wants to grow into a better person. And for this, he will donate a part of his product every year.
Did Flipstik Get a Deal on Shark Tank?
Akeem Shannon, the founder of Flipstik, pitched in Shark Tank very well and asked the Sharks for $100,000 for 20% equity in it. His pitch was very good, the sharks were very much impressed by him too.
He went to the rap song in this pitch which he had read a lot. The sharks were very happy with this rap, they say that this is the best rap of the Shark Tank show.
He worked in the cellphone industry, earning $30,000 per year at retailer Sprint. The cost of manufacturing this product is $0.58 cents and it is sold for $15. It sells in bundles. These come $15, two are $25 and three are $30.
In 2020 last 2 years, he generated a total sale of $ 115,000. This is 60% retail market of the business.
Without talking much, Kevin offered his $100,000 for the 20% equity that the founder was seeking.
barbara corcoran got out of this business deal by giving some of her personal reasons. They believe that it is not so valuable.
daymond John says that I have a similar company, but I am not doing what you are claiming. This is called love handle. So John opted out of this business offer.
Mark says how much sales came your last month then Akeem said very low $1,500. Kevin said that only so much.
Lori said you need me. This is all the visuals of the product, Lori has created thousands of videos for 20 years. In this video he has told what is the product in 10 seconds and why should he buy it.
Kevin said that we made you the offer without knowing anything, you then told us that you only sold $1,500. So because of this, he is out of the offer. Lori's offer is very good for you.
Lori's offer was $100k for a 25% Stake in this business deal. Barbara said that Lori is the ideal partner for you.
Akeem Shannon agreed to Lori Greiner's offer of $100,000 for 25% equity, and the deal was finalized.
What Happened To Flipstik After Shark Tank?
After Shark Tank, Flipstik got a lot of sales, it is a unique and useful product and many smartphone users like this kind of thing.
After two months, this episode has not been featured by Lori on her Shark Tank website for the Flip Stik company.
In July 2021, it seems that his deal with Lori was not closed. To get maximum sales, Lori's marketing team got this product listed on Amazon.
After appearing on the Akeem in Shark Tank Show, he won two $50,000 awards. Received the first $50,000 grant By St. Louis is nonprofit Arch Grants.
Second $50,000 he received equity-free funding from the inaugural cohort of UMSL Accelerate's Diversity.
During this, he made deals with many retailers and it seems that the deal has not been closed yet. A report was released in April 2022, in which it has been told that Flipstik has completed the 400 store target in the United States.
At present, this company's annual revenue is $5 million and it is engaged in growing its distribution. Akeem was selected as the Entrepreneur of the Year at the UMSL Accelerate Entrepreneur of the Year Awards by Umsl.
On December 2022, the company raised $1.2 million in seed round investment funding from Maxine Clark. Akeem shared on its social media handle Instagram that the Flipstik feature has happened on News4GreatDay Magazine. On January 6, 2023 CO-Founder Akeem was featured on QVC.
Flipstik Shark Tank Update
After appearing in Shark Tank, this company did very well and in 2022, its sales reached an estimated $5 million. The company plans to introduce some new products by Q1 (January, February & March), 2023.
We're following Akeem Shannon along with his company for further updates.
Flipstik Funding List
Here is the investment list of Flipstik.
| | | | |
| --- | --- | --- | --- |
| Date | Amount | Investor | Round Name |
| Oct 28, 2020 | $50K | Arch Grants | Grant |
| May 18, 2022 | $50K | Arch Grants | Grant |
| Dec 19, 2022 | $1.2M | Maxine Clark | Pre Seed Round |
Where Can You Buy Flipstik?
Recently, Flipstik has listed its product on Amazon and other online marketplaces. Due to this, they are getting very good sales. If you need this product then it is available in more than 400 retailer stores in the United States.
Apart from the retailer store, it is being sold online on its official website, Amazon, and some other online websites. Globally this product is available on Amazon. The price of this product is getting $14.99 on Amazon. It comes in different colors, you can buy whatever you like.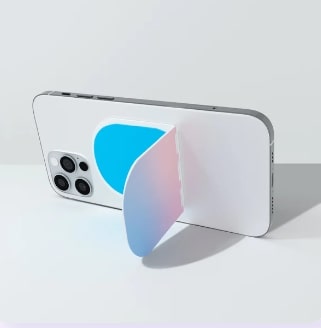 What Is Flipstik Net Worth?
Flipstik has got a deal in Shark Tank. The company signed a deal in Shark Tank at a valuation of $400k.. This company did annual sales of $5 million in April 2022.
The company had annual sales of $100k at the time of inception but with Lori's Guide, this company achieved $5 million in annual revenue. Flipstick is estimated to be worth $1M – 2.4M based on the company's annual revenue, total investment
Is Flipstik Still In Business?
Yes, the Flipstik is doing quite well in 2023 as well, with most of its sales available in retail stores.
The headquarter of this company is currently in Saint Louis, Missouri. More than 10 employees are working in it and it manufactures the product itself.
After Shark Tank, this feature has also happened on many platforms, including E-News, CNBC, and The STL.
Yes, Flipstik is still in business as of January 2023.
Flipstik: Latest Deals, Promo Code & News
Follow @sharkatanktalks1 for latest updates and promo codes related to this product and company.
frequently asked questions
What is Flipstik worth?
Flipstick's current worth is $1m – 2.4m.
Who founded Flipstik?
Flipstick was founded in 2018 by Akeem Shannon.