Fish fixe is high-quality frozen seafood, delivered to the consumer with freshness. Each fish fixe box comes in different fish quantities and according to the size of the box, it contains seafood which provides premium protein. This seafood is safe and delicious to eat.
Fish Fixe Seafood Delivery Company was started in 2017 by Emily Castro and Melissa Harrington looking for a premium seafood delivery service.
Melissa was in the seafood business her entire career. Melissa and Emily met on the soccer field when she was playing in Texas. Emily spent 14 years in the wine + spirits industry and was a Division Manager for National Liquor Distributors.
In her job career, Melissa used to easily deliver fresh seafood to the customer without any problem, But she was not able to properly maintain Seafood in her family's dinner routine. Melissa had included Seafood Week twice in her family diet, but she was not able to maintain this plan properly.
Melissa, Vacuum Sealed wrap the fish so that she can defrost them and then eat the fish. Melissa sent a cooler full of fresh fish to Emily's house. Emily and her family used to eat fish 2-3 times a week.
These two friends often used to talk while sitting near the pool in Mexico and both of them liked seafood a lot. They thought there is a need for a convenient way to incorporate seafood, from where Fish Fixe was born.
Melissa and Emily both appeared on Shark Tank Season 13 Episode 6 and asked the sharks for $200,000 for a 15% equity at $1.3 Million.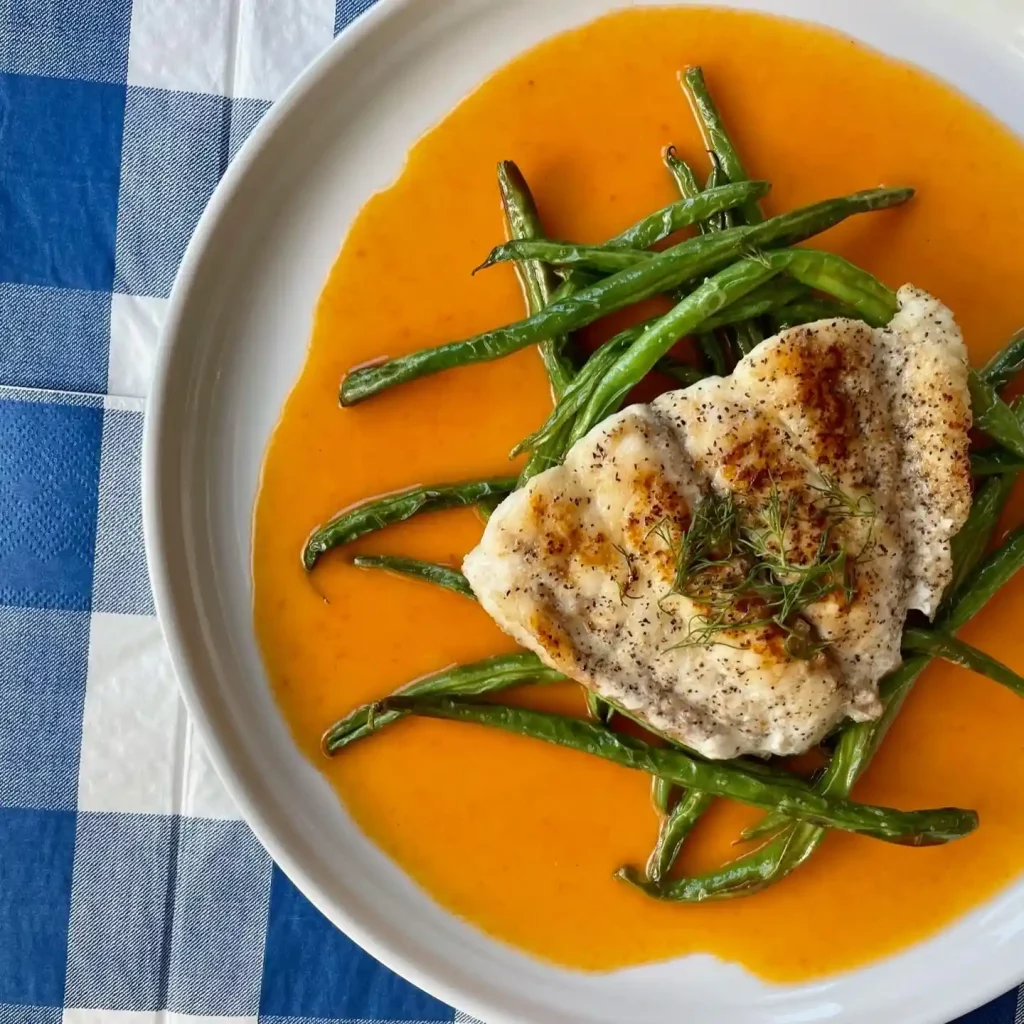 What Is Fish Fixe?
Sugarland, Texas base seafood delivery company Fish Fixe is known for high-portioned, premium seafood. These seafood services provide different types of fish full of protein. Each fish has a different protein and vitamin which works to solve most of the health issues.
This fish box has come in different sizes, 8 to 24 Portions are in this box depending on the size. This service sources the best sea foods from around the globe and freezes them and delivers them to the customer's doorstep.
This business is based on both a subscription model and one-time payment. The first box, priced at $149, contains 16 servings of seafood, and each one comes with haw, prep, and cooking instructions. All of these boxes range from $109 to $219.
Company Name
Fish Fixe Seafood Delivery
Founder
Emily Castro and Melissa Harrington
Founded
2017
Product
delivers perfectly portioned, premium seafood
Asked For
$200k for a 15% equity
Final Deal
$200k for a 25% equity
Shark
Lori Greiner
Episode (Shark Tank USA)
S13 E6
Air Date
Nov 12, 2021
Business Status
In Business
Website
Visit Website
Headquarters
Sugarland, Texas, US
Lifetime Worth (Sales)
$6.5M *estimated
Buy and Watch
Buy Now
Amazon Prime
Another Shark Tank Pitch
Who Is The Founder Of Fish Fixe?
Emily Castro and Melissa Harrington are the co-founders of Fish Fixe Seafood Delivery Services. These two college friends started this company in 2017.
Emily Castro
Emily is the co-founder of this seafood delivery business, Prior to this, dhe was working in Republic National Distributing Company as Division Manager for 14 years.
She completed her studies at Texas A&M University.
Melissa Harrington
Melissa is the Co-Founder & CEO of the company, having worked as a Sales Specialist at Lonestar Seafood for 3 years. She also completed her studies at Texas A&M University.
Fish Fixe Before Shark Tank
This Texas based Freshness seafood delivery service was launched in 2017 by Melissa & Emily. Melissa has many years of experience in this seafood business and she also likes this seafood a lot.
Melissa adds seafood to her family diet twice a week and she was finding it difficult to maintain this routine. Seafood should always be eaten fresh so that the protein obtained from it can be beneficial for health.
There are many people who are unable to get fresh seafood by going to the market every day, this Fish Fixe Seafood Delivery service has come to solve the problem.
This service delivers frozen seafood so that it can stay fresh for a long time. A variety of premium protein seafoods are delivered, including Salmon, Shrimp, Black Drum, Mahi, Cobia, Haddock, and Jalapeno Crab Cakes and many more.
It provides nationwide service except for Alaska, Hawaii, and Canada. This business provides recipes on its blog for how to cook this fish.
How Was The Shark Tank Pitch Of Fish Fixe?
Emily and Melissa both enter Shark Tank and ask the sharks for $200k for a 15% equity. Both of them told that there are almost 80% of Americans include seafood in their diet. They also presented their sauce with different seafood in Shark Tank.
It does 100% direct-to-consumer business through its website. Their most popular box is 16 portions and its purchase price is $139 to $149. This company's total sales are $821,000 and it made only $20,000 profit.
Their customer acquisition cost ranges from $30 to $40. So far in the current year (2021) $494,000 has been sold, Melissa says this year will sell up to a million or $1.2 million.
Average order value is $143 and delivery cost is currently $111, due to shipping issue this business is not able to earn much margin. 11% of their revenue goes to shipping.
To solve this problem, they have a plan "Third-Party Logistics refers to the outsourcing of logistics and distribution".
Mark Cuban said that there is a fundamental problem in this, so he is out of it. Emily says 55% are their return customers and 70% of their total revenue comes from the subscription model.
Robert Herjavec says that he cannot help with this, so he is out. Kevin O'Leary wanted to be the third partner and offered $200,000 for a 33.3% equity.
Nirav Tolia says, a partner is needed for this business, so that is why he is out. Lori Greiner says she doesn't think she needs a partner for this business, it just needs money for distribution, So that's why she's out.
Melissa counters Kevin's 25% equity but Kevin says no, he want 30% equity. In the middle of a conversation between Kevin and the entrepreneur, Lori offers $200,000 for a 25% equity. Both Emily and Melissa agreed to it.
Finalize: Lori Greiner Invest $200K in 'Fish Fixe' for 25% equity.
What Happened To Fish Fixe After Shark Tank?
Lori had invested in this fish fixe company so that it could solve the supply chain issue of the business. The profit margin in this business is very low as 11% of their average revenue goes into shipping only.
Before Shark Tank, this company used to sell sauces, but after Shark Tank, it stopped selling sauces with its seafood. After this episode of Shark Tank aired, the revenue of this company increased by 400%.
So far many media companies have featured this business including Forbes, Pymnts, and many more. In the coming time, it is the plan of the company that by changing its packaging, it will make 100% curbside recyclable.
In December 2022, this seafood delivery business is doing very well and delivering seafood to most restaurants and people in Texas.
Barbara Corcoran shared her opinion about this business on Twitter, she said.
An offer comes swimming in from @kevinolearytv ! Do you think they'll take it? #FishFixe @ABCSharkTank #SharkTank
All the users on Twitter considered this business idea a great idea. This business model is very good but the profit margin is not that much.
What's new on Fish Fixe
Last Update: August 3, 2023
By August 2023, Fish Fixe has an annual revenue of $2 million.
Fish Fixe Shark Tank Update
After this Shark Tank episode aired, many people took the service of this business in Texas. The CO-founder said that by the end of 2021, they will sell $1 million to $1.2 million.
By December 2022, this business track is going well and the goal is to make $4 million in revenue by the end of this year.
This business after 1 year report was revealed in Shark Tank Season 14 Episode 3 and it said, This company's sales reached $1.1 million after Shark Tank. Currently, they are shipping from the East and West Coast, they have made the shipping box recyclable and eco-friendly.
What Is Fish Fixe Net Worth?
This business is still growing very well, although, at the beginning of this business, the CO-founder was getting very little profit, they were managing. After fixing the supply chain issue, this company is now moving forward with a good profit.
After the deal was finalized in Shark Tank, the valuation of this company reached $800k. This business completed 1 year on December 2022. After Shark Tank, now Fish Fixe can be net worth of $1.3 million.
Note: This report is based on our research and data so far. In this, we are only estimating the annual revenue.
| | |
| --- | --- |
| Years | Annual Revenue |
| 2023 | $2M *estimated |
| 2022 | $1.2M *estimated |
| 2021 | $494k *estimated |
| | | |
| --- | --- | --- |
| Years | Funding Amount | Investor |
| Nov 2021 | $200K | Lori Greiner |
Is Fish Fixe Still In Business?
Many doctors recommend people eat different seafood for health issues. There are many kinds of seafood that are eaten for the vitamin, including salmon, clams, shrimp, and many more.
This Texas base company solves this major problem of seafood by importing premium seafood from different places. This company provides frozen seafood delivery in the United States.
The current headquarter of this company is in Sugarland, Texas, United States, and around 5 to 10 employees are working in it.
Yes, Fish Fixe is still in business as of August 2023.