Oat Haus is the world's first oat-based spread of Granola Butter. Granola Butter is made like nut butter and tastes like liquid oatmeal cookies. But this Oat Haus is completely nut-free, gluten-free, organic & vegan.
Ali Bonar used to take care of her nutrition all the time to keep her health better and she had been doing it since childhood.
Due to the nutritional "information overload" she always looked for clean food, due to which she became very rigid & stressful. She had to go through an eating disorder like this for almost 10 years.
After that she tried to change himself with the help of her therapist. For her health, she added nuts to her diet but her stomach was not able to digest the nuts.
Due to this problem, she started searching for Nut-free spread but unfortunately she did not find any solution.
The world's first oat-based spread Granola Butter was born after Ali decided that she would solve the problem herself.
Ari Schaer, Eric Katz and Ali Bonar joined Shark Tank Season 13 Episode 3 with Oat Haus and asked the Sharks for $375k for a 5% equity at a $7.5 Million Valuation.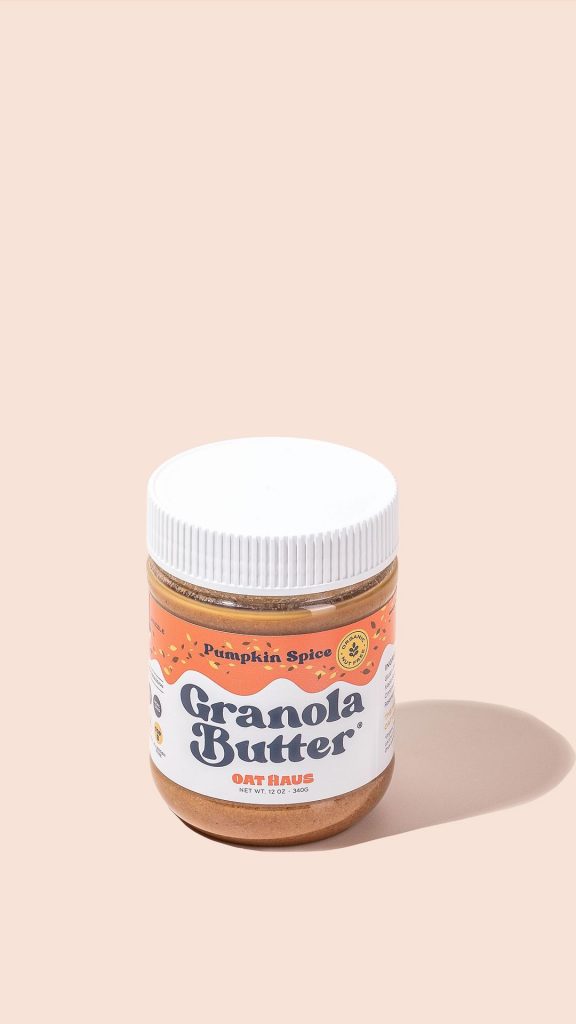 What Is Oat Haus?
Oat Haus is a nut free, soy free, dairy free and non-GMO product as well as gluten free, vegan, kosher and allergen free.
This is the world's first oat-based spread — Granola Butter made without nuts. The company's claim is that the taste & nutrition of Granola Butter is very much liked by the children.
Different types of ingredients are used in this butter as in Oats, flax, maple syrup, coconut oil, olive oil, salt & spices.
9 Flavors of Granola Butter Available in October 2022 This includes Cookie Dough, Original, Vanilla, Strawberry Shortcake, Birthday Cake, Chocolate, Pumpkin Spice, Brownie Batter, Coffee and S'Mores.
A single granola butter costs $12.95, a bundle pack of 3 jars costs $34.95. This granola butter is available on Amazon. It also provides subscription base facility.
The subscription base model will get 10% extra discount. If the Granola Butter 3 Jars Bundle Price is $34.95, then it will be available for $31.46.
| | |
| --- | --- |
| Company Name | Oat Haus |
| Founder | Ari Schaer, Eric Katz, Ali Bonar, Todd Kelly and Lisa Eiffes |
| Founded | 2018 |
| Product | the world's first spreadable granola butter |
| Asked For | $375k for a 5% equity |
| Final Deal | No Deals |
| Shark | No Shark |
| Episode (Shark Tank USA) | S13 E3 |
| Air Date | Oct 22, 2021 |
| Business Status | In Business |
| Website | Visit Website |
| Headquarters | Philadelphia, Pennsylvania, United States |
| Lifetime Worth (Sales) | $5.7M *estimated |
| Go To Amazon | Buy Now |
| Watch On | Amazon Prime |
Another Shark Tank Pitch
Who Is The Founder Of Oat Haus?
This product's original company is Kween And Co. The Oat Haus business has 5 important members: Ari Schaer, Eric Katz, Ali Bonar, Todd Kelly and Lisa Eiffes. But there are 3 co-founders in this company, their name is Ari Schaer, Eric Katz and Ali Bonar.
Ali Bonar
Ali Bonar is the CEO & Co-Founder of the company as well as a marketing expert. During her job career, she has worked in many companies like Doximity, MSLGROUP, Chempetitive Group and Smith Integrative Oncology.
She did her Bachelor of Science (B.S.), Nutrition Sciences from the University of California, Berkeley.
Eric Katz
Eric is the COO & Co-Founder of the company. Eric worked as a senior consultant at the TAMID Group after completing his Bachelor of Science from the University of California, Berkeley.
She worked at Atlassian as Data Analytics and Integration for a few months. She worked as a Business and Technology Integration Consultant at Accenture for 3 years.
Ari Schaer
Ari is the CCO & Co-Founder of the company as well as it works to create content etc.
Oat Haus Before Shark Tank
Ali invented this product to solve her health problem. This nuts free butter business was started by Ali along with her friend Eric & Ari in 2018.
Ali knows Eric from the time of her college as they studied together in the same college. Ali started searching for nut-free spread butter but could not find it, so this incident led him to this business idea.
They had to face a lot of problems while making the granola butter product. The start-up stage of the business has been very difficult for the founder. Spent a lot of money on the marketing of their product.
This product is available in Whole Foods supermarkets in select regions including North East, North Atlantic, Florida, & Southern Pacific Regions.
Apart from this, this butter product is also available in some local markets, it includes 1000+ stores in different cities of the United States.
Internationally, this product is available in Canada's Nature Market & Nature Sante. On December 1, 2020, the company had taken an investment of $600k from Overeasy Ventures in a seed round.
The founder may have decided that more investment and mentorship would be needed if he wanted to expand his business. Maybe that's why they decided to get into Shark Tank.
How Was The Shark Tank Pitch Of Oat Haus?
Ari Schaer, Eric Katz and Ali Bonar entered Shark Tank with their business Oat Haus and asked the sharks for $375K for a 5% equity. The entrepreneur told the shark all the details about his butter product and give the shark to test this spreadable granola butter.
Eric and Ali have been dating for the past 8 years, Air and Eric are both childhood friends. Ali told that she got this business idea from her eating disorder.
This business's lifetime sales of $2.7 million, this business happened in March 2018, the first year they did $156,000 sales. Their sales in 2019 were $435,000, in 2020 their sales were $1.2 million, which is made possible by spending 5% of their gross revenue.
This 2021 they are looking at making around $2.5 million. The first 2 years this business was bootstrapped, they invested their $100K in the business and raised $600K on convertible notes.
The average cost to manufacture one jar is $3.25 and it is sold for around $9 to $12.95 on their website. It sells to the distributor for under $5.50.
Mark Cuban said that the product is not enough just to be allergen free and gluten free, so he is out because of this.
Barbara Corcoran likes this business's team, branding and she thinks it's a great name, But she does not think that she can do anything for this business, so she is out.
Kevin O'Leary is stuck on the consistency of this business, so he is out. Lori Greiner said that she does not think that this business is for her, so because of this she is out. Daniel Lubetzkya also got out of it.
Finalize: The Oat Haus didn't get a deal on Shark Tank.
What Happened To Oat Haus After Shark Tank?
Nuts free granola butter business was well received in Shark Tank but unfortunately no sharks invested in this business. All the sharks got out of this business saying their own reasons. However, all the sharks liked the test of this product very much.
Shark Daniels said that he cannot invest in this business but he can buy this product for his children And he himself recommends it.
Most Popular Speaker Jacob Morgan shared a video on YouTube about the Oat Haus Shark Tank deal failed and also created a podcast and share on linkedin.
On June 7, 2022, this company shared a video on its Instagram account and told that this granola butter has become available in the mom's organic market.
This product was made available on the fresh market on June 27, 2022. On July 18, 2022, this product has become available in Nationwide Sprouts Super Market.
So far, all the buyers who have taken this product, most of the people have given positive response regarding the test of this product.
Mentioned on the snackfutures website, Oat Haus participated in the 2022 CoLab class. After the end of 2021, this company did a sale of $2.5 million. This company's sale track is running at $3 million in October 2022.
Oat Haus Shark Tank Update
This business did not get a deal in Shark Tank, but after its appearance in Shark Tank, many people bought this product. Their one month sales were done within just 3 days.
According to some news reports, their sales went up to 300% after Shark Tank. Oat Haus has participated in the Expo East 2022 event.
We're following Ari Schaer, Eric Katz and Ali Bonar along with their company for further updates.
What Is Oat Haus Net Worth?
This company is doing very well before and after Shark Tank. Its sales graph is always spiking every year. This company's sale always remains million dollars more in the new year than in the old year. Their products have been listed in most popular supermarket stores. So we think Oat Haus worth would be $0.8 million to $1.1 Million.
Is Oat Haus Still In Business?
Ali Bonner and her team are growing this business very well. Most of their focus is on the United States market right now. This product has been made available on most cities of the United States.
Granola butter is listed on Amazon and many people have bought it online through Amazon. 71% of people have rated this product 5 stars on Amazon. Most of the people say that the flavor of this product is very good.
As of now, you can find this granola butter at more than 9 supermarket retail stores in the United States.
This Food and Beverages Services Company is headquartered in Philadelphia, Pennsylvania and has a total of 11-50 employees.
Yes, Oat Haus is still in business as of December 2022.