Paskho is an eco-friendly travel lifestyle apparel brand that appeared in Shark Tank Season 13 Episode 1. This brand helps in improving the lifestyle of the traveler to get a nice and comfortable look. Apart from this, it keeps a goal of providing jobs to the American community.
This brand makes all types of clothes associated with travel for males and females. To travel, it is necessary to wear light and comfortable clothes.
There are very few brands that design clothes with a focus on travel, one of them are Paskho. The brand only works to provide travel lifestyle apparel for people of all sizes.
To travel for a long time, it becomes necessary to choose the perfect apparel, then for this, some design has to be followed by Guideline.
For example, travel pants are important to have things like feel good, pack easily, travels well, are wrinkle resistant, require no ironing, secure zipper pockets, stain resistant.
This Paskho company fulfills all these things to make travel comfortable., its founder and CEO are Patrick Robinson who is an Acclimade Designer.
Patrick started this company in 2015 so that he can provide more sustainable clothes as well as provide American jobs.
Patrick asked Shark for $500,000 for 2.5% equity at a $20 million valuation after joining Shark Tank. This is a very high valuation but this company is running with a good idea which is to create jobs for Americans. When any new company is started, a job is created automatically.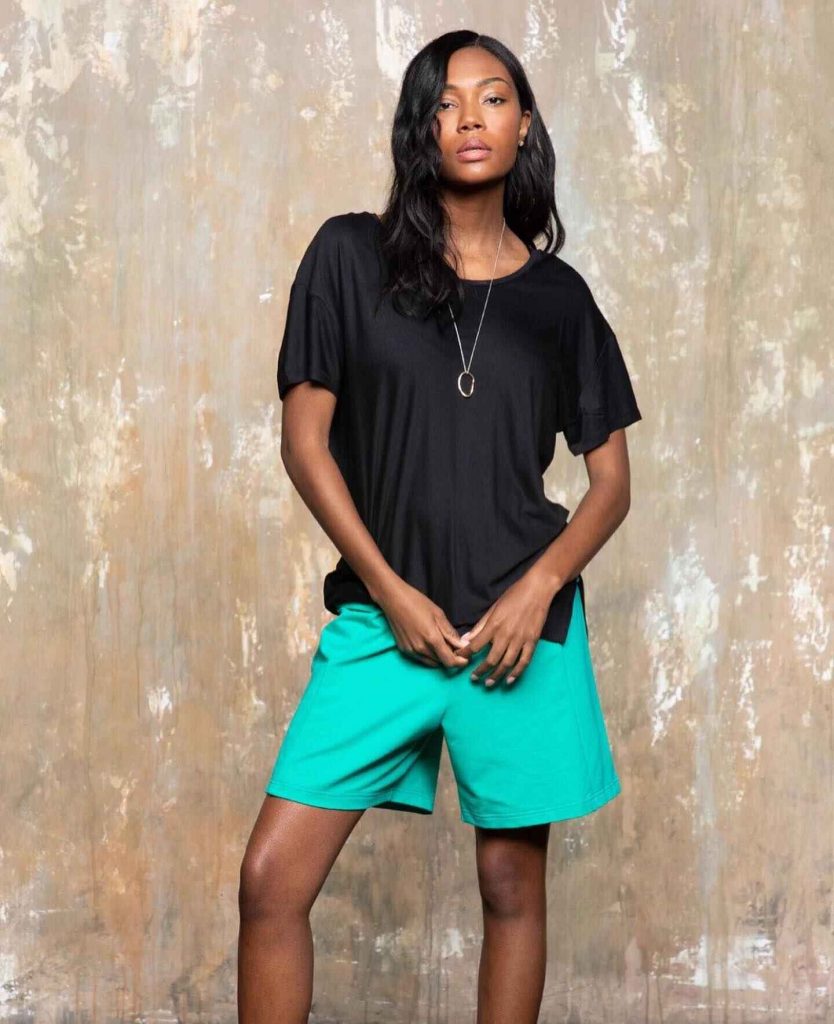 What Is Paskho?
Paskho is an eco-friendly lifestyle travel apparel brand that creates more sustainable clothes with unique designs keeping in mind the traveler. This company focuses on creating clothes as well as giving jobs to Americans.
Based in New York, the company uses 43% reclaimed fabrics and 57% bluesign fabrics to create high-performance, eco-friendly apparel. It donates 1% of its sales to environmental causes and another 1% to the planet.
85% of Paskho Garments is vegan, no animal-related products are used and 900 Toxic Chemicals are Avoided. Apart from this, it uses recycled paper for shipping instead of plastic polybags to protect the environment.
| | |
| --- | --- |
| Company Name | Paskho |
| Founder | Patrick Robinson |
| Founded | 2015 |
| Product | eco-friendly lifestyle travel apparel |
| Asked For | $500,000 for 2.5% equity |
| Final Deal | No Deals |
| Shark | No Sharks |
| Episode (Shark Tank USA) | S14 E1 |
| Air Date | Oct 8, 2021 |
| Business Status | In Business |
| Website | Visit Website |
| Headquarters | New York, New York, United States |
| Lifetime Worth (Sales) | $15M *estimated |
| Go To Amazon | Buy Now |
| Watch On | Amazon Prime |
Another Shark Tank Pitch
Who Is The Founder Of The Paskho?
The founder and CEO of the Paskho company are Patrick Robinson who is a designer. He started this company in 2015 to provide high-performance, eco-friendly apparel to the people.
Robinson Studied at Parsons School of Design. He has served as the Head Designer at Giorgio Armani, Target, The Gap, Paco Rabanne, and Perry Ellis for many years.
Since 2015, Robinson has been focusing on growing his company.
Paskho Before Shark Tank
The Paskho company was created keeping one objective in mind that it can provide high-performance, eco-friendly lifestyle apparel products. Founder Robinson believes that he will create new jobs for Americans through his company.
An important part of the mission of Robinson is being sustainability. He says that the fashion industry accounts for 8% of global greenhouse gas emissions, higher than the airline industry.
In terms of creating pollution, clothing is second only to agriculture because a lot of chemicals are used to finish a fabric.
Robinson launched a successful Kickstarter campaign in 2015 with a goal of $50,000 but raised an amount of $68,770 from 367 backers.
Robinson named his company Paskho because it reflects the Greek word for "passion".
As of March 2021, the non-profit organization Souls Grown Deep has invested $600,000 in the sustainable fashion brand Paskho.
Robinson decided to take investments from sharks in Shark Tank to further his thinking and grow his company.
How Was The Shark Tank Pitch Of Paskho?
Robinson entered Shark Tank with his fashion company and asked Shark for $500k for a 2.5% equity at a $20 million valuation. This is a fashion company with very high valuations.
He told the shark about his community-made concept and he was able to impress the shark. In 2019, this company had sales of $6.7 million. Its pair of pants costs $44 to make and is sold for $110.
In this, their customer execution cost is $95. It is not profitable yet. This year his running track is $4.5 million. Kevin, Emma, Barbara, Lori, and Mark did not invest in this business.
Finalize: Paskho did not get a deal on Shark Tank.
What Happened To Paskho After Shark Tank?
This lifestyle fashion company did not get a deal in Shark Tank, but Viewers liked Robinson's business purpose. Due to this, there has been a huge increase in the order of this product.
This company mainly works on growing those communities and providing jobs for the people which is a very good thing. There are many people who are buying the clothes product of this company due to this purpose.
According to Mr. Wonderful, Robinson is a very good designer but he is not a good CEO so he should hire someone else as CEO.
This company is shipping its high-performance, eco-friendly travel apparel completely globally but import DS and taxes are levied on it.
Many big media publications have featured this company, it includes Forbes, The New York Times, Travel + Leisure, Vogue, GQ & Men's Health.
In 2021, the revenue for the firm was approximately $5 million. This company has launched various of collection for men and women.
What's new on Paskho
They have launched Rejuvenate Pant for Women's. On January 2023, they launched a new cool product Euphoric Cozy Hooded Cocoon Jacket in black colour.
Robinson built a new work office in February 2023 of 6,000 sqf in New York so that the business could be expanded.
Investor Jane Piggott has joined the company as an Investor.
Paskho Shark Tank Update
When this Shark Tank episode aired, sales of the company's eco-friendly travel apparel also skyrocketed for a while. After a few days, this company has done sales of almost thousand of dollars for its product.
In 2021, the revenue for the firm was approximately $5 million.
Right now we are following Robinson's company and their social media handles to update new information.
What Is Paskho Net Worth?
For a time, the sharks were surprised to hear this company had entered Shark Tank with a high valuation. This company has received funding in the past and it is worth $ 20 million according to the company's valuation founder. We think Paskho's worth will be around $10 million.
Is Paskho Still In Business?
The Paskho Company works on improving the American community and providing jobs to the people. The founder of this company, Patrick Robinson, tries to give a better life to the talented people in this business.
The company had a very good sales rate in 2019 and in 2020 it was running on a track of $4.5 million, by the end of the year it would have made $5 million in revenue.
It is a global brand that sells through its online e-commerce website, apart from this it is also available on Amazon.
This eco-friendly lifestyle travel apparel company is headquartered in New York, New York.
Yes, Paskho is still in business as of April 2023.