Pluto Pillows is a customizable designed pillow. It provides better sleep to the user so that they do not face any kind of problem at the time sleeping. Pluto Appeared in Shark Tank Season 12 Episode 24 to get funding from Shark.
Pluto Pillows offers the user a Personalize and hybrid design through which he can take a better sleep. It designs and provides pillows as per the requirement provided by the customer. It uses CertiPUR-US certified foams in its pillows, no chemicals are used in it.
Pillow is an important thing for human sleep as it provides better sleep for humans. If there is a mistake in selecting the pillow, then it provides a lot of trouble at the time of sleeping, due to which the sleep remains incomplete.
Due to lack of proper sleep, the whole day passes through laziness, and no work is known to be done properly. One type of pillow is not right for everyone because people's body sizes and types are different.
If one type of pillow is used all over, then there is some impact on sleep. Due to lack of proper sleep, many health issues can come mental, emotional, and physical.
Susana was concerned about better sleep and noticed that the mattress industry was very disrupted. Due to this problem, in 2018, Susana Saeliu and Kevin Li started Pluto Pillows.
Entrepreneur asks shark for $400,000 for 5% equity at $8 Million Valuation in Shark Tank. Robert offered to deal with this business, however, the entrepreneur refused Robert's offer.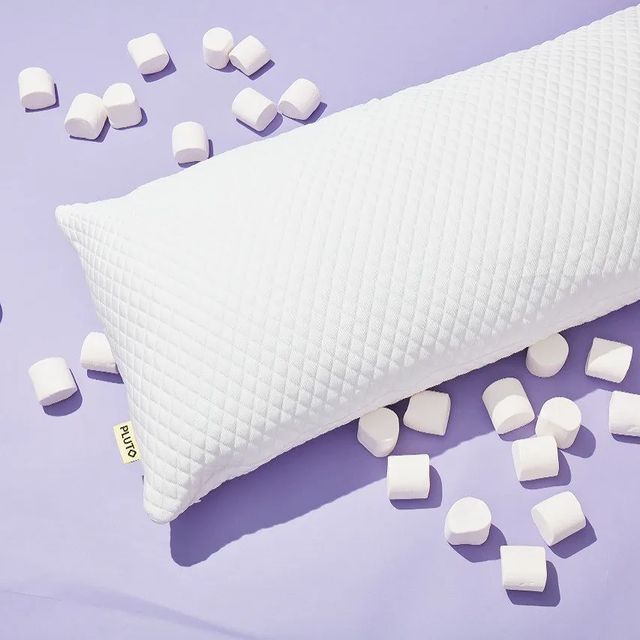 What Is Pluto?
The Pluto is a hybrid design constructed with a foam inner core and an outer plush cover. According to the customer, it provides customized pillows.
The Pluto Pillow's inner core is made of high-performance foam, and the outer Plush cover is filled with tiny polyester microfibers. All its pillows are provided by high-grade, hypoallergenic, temperature-regulating materials.
Pluto Pillows works like an algorithm and it customizes and sells according to the needs of each pillow user.
For example, if the user feels hot in the pillow, it provides the user with a pillow made of incorporated cooling gel fibers.
These pillows are hybrid-designed with a supportive, high-grade CertiPUR-us inner core, encased within an outer plush pillow.
Each pillow is handmade according to the specs provided by the user. personalized, Hybrid Design, Temperature Regulating & Bounces Back are specially taken care of in making Pluto Pillow.
They have 35 variations of combined material (all for $110 with a 110-night risk-free trial.).
| | |
| --- | --- |
| Company Name | Pluto |
| Founder | Susana Saeliu and Kevin Li |
| Founded | 2018 |
| Product | Customizable pillow designed for your sleep style |
| Asked For | $400k for 5% equity |
| Final Deal | No Deals |
| Shark | No Shark |
| Episode (Shark Tank USA) | S12 E24 |
| Air Date | May 14, 2021 |
| Business Status | In Business |
| Net Worth | $8 Million *estimated |
| Website | Visit Website |
| Headquarters | City of Industry, California, US |
| Go To Amazon | Buy Now |
Another Shark Tank Pitch
Who Is The Founder Of Pluto?
The co-founders of Pluto are Susana Saeliu and Kevin Li. Both of them started this company in 2018.
Susana comes from an entrepreneurial family. After completing her graduation from the University of Southern California Marshall School of Business. Kora brand was started it is a bamboo bath tissue company.
In 2011, she started TRADEX, Inc. company, which is a reverse logistics company. In 2018, she started the Pluto company, now she is a co-founder & CEO.
Kevin also comes from an entrepreneurial family. He holds a degree in Computational and Data Science from the University of California, Davis.
After college, he worked in an electronics distribution company.
Pluto Before Shark Tank
The Pluto Pillow Company was started to solve Susana's neck pain problem. Susana was learning about the production of pillows from a top manufacturer when he was running the Tradex Marketplace.
Meanwhile, when she used to wake up in the mornings, she started getting severe neck pain, due to which she needed to buy new pillows.
She did a lot of research in the market for a perfect pillow but she could not find it. Susana understood this problem and started the Pluto Pillows company in 2018 with Kevin.
They interviewed sleep experts, consumers, and physical therapists for the perfect pillow design. Susana was already associated with Top Pillow Manufacturing Company and through Kevin, They created an algorithm under which customers can design their own pillows.
Slowly this company started becoming popular and many media publications also recognized it, including House Beautiful Magazine, Cosmopolitan, Architectural Digest, Oprah Daily, and Essence.
How Was The Shark Tank Pitch Of Pluto?
Susana Saeliu and Kevin Li entered a Shark Tank episode about Pluto and asked the sharks for $400,000 for 5% equity. They explained the product to Shark through a demo session.
When They started this company in 208, They made it in 197K first years. In 2019, They generated $473k by selling this pillow, so far in 2020, They have made $490,000. The selling price of their standard-size pillow is $95.
It is sold for $95 with $18 shipping and pillow-making costs of $25-$30. In this, they have a 50% margin. Shark says his gross margin is not good.
Lori, Mark, Kevin & Daniels opted out of the offer but Robert is still showing interest in it. Robert offered $400k for a 20% equity but the entrepreneur countered 9% Robert said no.
Finalize: Pluto did not get the deal in Shark Tank.
What Happened To Pluto After Shark Tank?
Pluto did not get the deal in Shark Tank because the entrepreneur could not negotiate properly with Robert. But this business got promoted for free through the Shark Tank show.
Daniel Lubetzky did not invest in this business, but he became a customer. He bought Pluto pillows for his family.
This company was featured by many media publications after Shark Tank. As of March 2020, "Gearpatrol" Magazine included the "10 Best Pillows to Sleep Better Tonight and Every Night" article.
This company was already running with a very low margin which is not good for this business.
In September 2022, this business is going very well, every month 100k visibility is coming on its official website. However, this company has not yet properly disclosed the information about its sales report.
This company has raised funding from 3 investors in 2 seed funding rounds. This includes Lombard street Ventures, K2VC & 500 Startups.
Pluto Shark Tank Update
This Shark Tank episode of Pluto was aired on May 14, 2021, after which the company's sales increased significantly. The visitors to their website also increased.
Till now not much information has been released by this company. This September 2022, this company's annual revenue is expected to be $3 million.
What Is Pluto's Net Worth?
This company's annual sales are currently $3 million and it is increasing year by year. The entrepreneur had asked for a deal like an $8 million valuation of this company in Shark Tank but this deal could not be done. Talking about today's time, according to the founder, Pluto's worth is $8 million.
Is Pluto Still In Business?
Pluto only provides customized pillows through its official website, so the founders are marketing their website a lot.
Susana and Kevin come from a business family, Susana already doing business, and they have very good knowledge of it.
This business is running in the United States only and the international is not yet expanded. The goal of the entrepreneur is to take this business internationally.
At present, 2-10 employees are working in it and its headquarter is in the City of Industry, California.
Yes, Pluto Pillow is still in business as of September 2022.