Participated in Prepdeck Shark Tank Season 13 Episode 16 is a kitchen all-in-one system service. This makes the kitchen innovative, which is safe as well as easy to cook. There are many problems in the kitchen, if one goes to solve them, then it is a stressful job with expansive. Prepdeck is solving this problem. After its founder came to Shark Tank, he asked for $750,000 in exchange for 7.5% equity of his company.
Founder Alexander he started this startup. The founder loves to cook. He was having a lot of trouble cooking and cleaning it, so he searched on the Internet to find a solution to this problem. They did not find anything that could get them rid of this problem.
It is a big problem in this kitchen field that one has to go to prepare meals and many other things have to be faced along with the meals.
What Is Prepdeck?
Prepdeck is a solution to do meal preparation in minimum time. Prepdeck solves many small problems in the kitchen For example, if you want to keep all your ingredients in one place, you have to go out somewhere and you want fresh meals at your home.
This product solves all the small problems that the cooking lover working in the kitchen suffers. This increases the cooking experience even more and it is also a lot of fun to cook.
This is the ultimate solution at the right time to avoid illness and prepare fresh meals. This can come in very handy during travel time.
If we understand it in simple language, then it is a mess-free, stress-free cooking system. Different tools have been used in it for different needs.
Some safety things that it follows.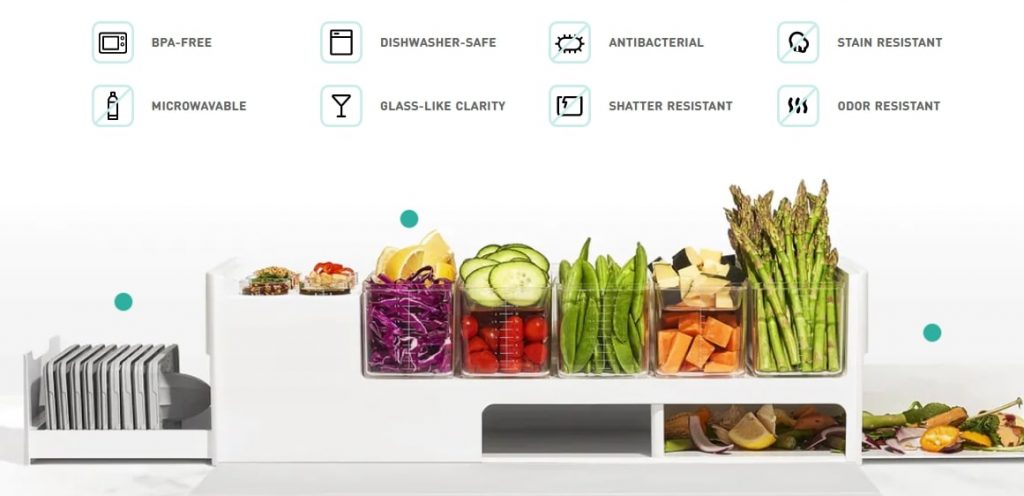 There are different types of tools in this system that have been prescribed to cut and keep different vegetables. Its weight is very less, you can take it anywhere.
This company makes a complete kitchen system, kitchen products, accessories, and many other kitchen items used in daily life.
They also provide fully bundled packs, so all the installments products come, whose price they have kept affordable.
The founder says it's the world's all-in-one system with 45 features and prepping tools that help prepare, measure, and store ingredients, as well as easily dispose of waste and trimmings.
| | |
| --- | --- |
| Company Name | Prepdeck |
| Founder | Alexander Eburne |
| Founded | 2017 |
| Product | manufactures and markets kitchen accessories |
| Asked For | $750k for 7.5% Equity |
| Final Deal | No Deal's |
| Shark | No Shark |
| Episode (Shark Tank USA) | S13 E16 |
| Air Date | Mar 18, 2022 |
| Business Status | In Business |
| Website | Visit Website |
| Headquarters | Los Angeles, California, United States |
| Lifetime Worth (Sales) | $10M *estimated |
| Go To Amazon | Buy Now |
| Watch On | Amazon Prime |
Who Is The Founder Of Prepdeck?
The Founder & CEO of Prepdeck is Alexander Eburne, a Startup & Growth Advisor. He has already worked in some startups. In 2018, he started this startup from Los Angeles and it is an innovative d2c kitchen brand.
Founder Alexander EcoSmart Fire, Harbour Outdoor, has been the CEO of the startup. He worked as Business Development Manager at Axis Telecommunications for 1 year.
Prepdeck Before Shark Tank
Prepdeck was started in February 2018. The idea of ​​starting this startup came to the founder Alexander when he went to the kitchen to cook.
Alexander's wife became pregnant one day our the first daughter. That's why the founder started doing the kitchen work himself for his upcoming child, he has to plan, prep, cook, and clean on his own every day. While cooking, they do not get the right tools at the right time like ingredients, bowls, jugs, measuring cups and spoons, etc.
When Cooking Is Complete After Faced With Too Much Trouble After that comes to the tiring job of cleaning those cooking things.
In view of this problem, the founder made this material preparation. The founder launched this brand on Indiegogo, he got the support of 2,148 people, which earned him an amount of $338,770.
So far, they have got 5,469 backers, so they have made a total amount of $859,602. Till now more than 150,000+ homes have been associated with this brand.
Did Prepdeck Get a Deal on Shark Tank?
Alexander Eburne, the founder of the innovative startup Prepdeck Kitchen, pitched pages to sharks with his motivation story after coming to Shark Tank. Alexander had demanded an investment of $750,000 from Shark in exchange for 7.5% of his equity in it.
Before investing in this business, Shark tried to know about many things from the founder which is necessary before investing in the startup.
When Shark came to know about their sales rate, they were very much impressed with the sales of this product. Founder Alexander Eburne did not like Shark's counter deal, The founder refused to take the investment.
Where Can You Buy Prepdeck?
If you are interested to buy this product Prepdeck, then you are getting this product on the online platform Amazon. You will get this on Amazon with great discounts which you can use to make meals at your home in a minimum time.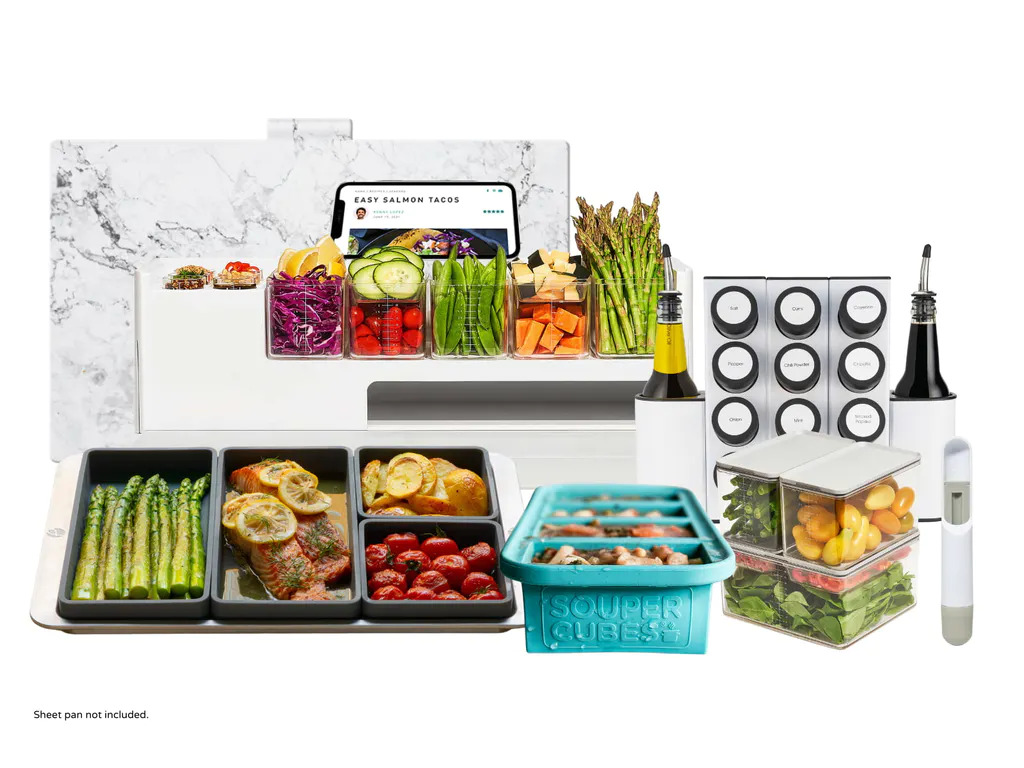 If you buy an all-in-one kitchen system, it will come to you for $139, and you will have less than that in the discount. Its bundle pack comes with different accessories for $40 – $269.
What Happened To Prepdeck After Shark Tank?
Prepdeck had great success after Shark Tank when few people in Los Angeles knew about the brand, now they are known throughout the United States. Due to this show, there was a huge growth in their sales rate which will help them to grow the brand in the coming time.
This is a competitive industry, many startups are already present in this industry, which are working to solve different types of problems.
Alexander launched the remote employee hire company TLNT on July 2022. The Prepdeck brand is doing very well on Amazon and the products of this brand are also available in Canada.
Prepdeck Shark Tank Update
After the airing of this episode of Shark Tank, the sales of the products of this company must have increased, although the founder has not disclosed any information about it. As the founder said in Shark Tank, by 2021, their annual sales will reach $10 million and no updates are available yet.
We're following Alexander Eburne along with his company for further updates.
What Is The Net Worth of Prepdeck?
Prepdeck's Worth Depends On Its Current Valuation So Its Current Valuation Is $10 Million. If its scale increases in this way in the coming time, then its value can increase even more. Alexandre Eburne's net worth is determined on the basis of the share percentage of his own company. If their company grows, then their net worth can increase.
Founder Alexandre Eburne had a great experience with Shark Tank, he got to learn a lot from sharks. So in the coming time, he will use different techniques to grow his startup.
Is Prepdeck Still In Business?
This brand was started in 2017, they got a very good response in 2017. This is a problem-solving product, if a person lives alone then he has to face a lot during the time of meal preparation.
This is a private company, its headquarters are in the Greater Los Angeles Area, West Coast, Western Us. The founder also donates, he has donated 300,000+ miles by joining the No Kid Hungry campaign.
The company is currently headquartered in Los Angeles, California, United States and employs 2-10 people, according to LinkedIn.
Yes, Prepdeck is still in business as of March 2023.
frequently asked questions
When was Prepdeck launched?
Prepdeck was launched in 2017 by Alexandre Eburne.
Prepdeck belongs to which country?
The Prepdeck brand belongs to the United States country.