Sliimey Honey is a slimes business and it manufactures different types of slimes with unique designs and Scents that are symbolic of foods in appearance. All the slimes this small business manufactures come with a small plastic cup.
Slime is like glue that stretches when pressed. For any person who has Stress issues, many doctors give suggestions for using Slime.
The texture of the Slime is completely soft and different types of bubble pop etc. are added to give it a crunchy sound.
Sliimey Honey was started in 2018 by Mark Lin when he was a teenager. Mark started the sale of his Slime through Etsy and he got a very good response.
To grow the business, Mark Lin appeared on Shark Tank Season 14 Episode 8 with his Sliimey Honey business and asked the sharks for $150,000 for a 10% equity at a $1.5 Million Valuation. Mark had been preparing for a long time to appear in Shark Tank.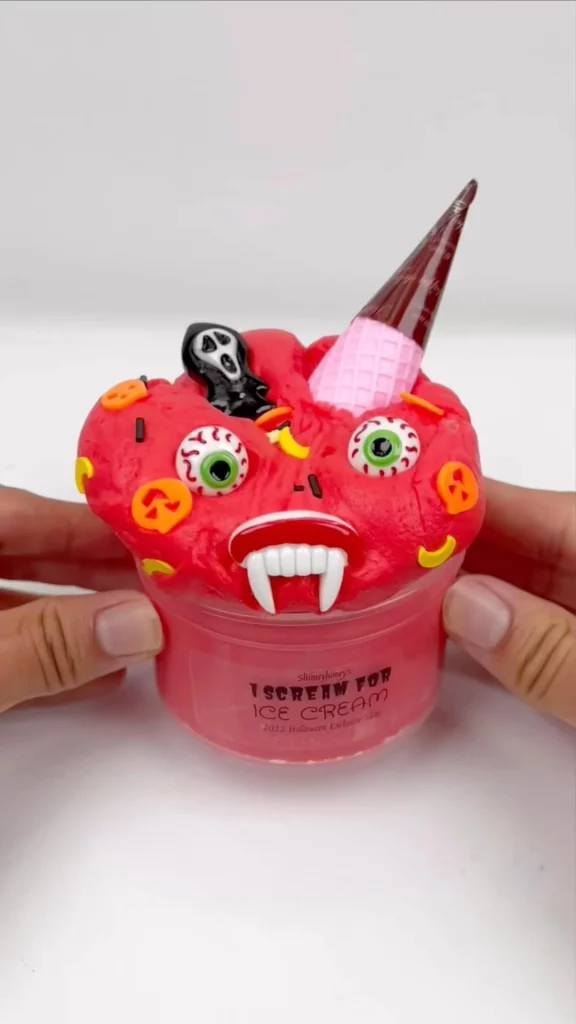 What Is Sliimey Honey?
Sliimey Honey is a small slime business that manufactures unique design slime with good scents. Their slime can be sticky, deflated, and hard.
By adding a small amount of activator to the slime, it becomes sticky after dissolving it. To make the activator, 1 cup of warm water is added to Borax and mixed until the activator is formed.
To make a slime, glue, borax, scents, and essential oils are added. If slime is to be made crunchy then things like bubble pop etc. are added to it.
Sliimey Honey uses different scents in its different types of slime and it smells great. This slime is not edible so keep it away from children, pets, clothes and furniture etc.
It has been told on the "SliimeyHoney" website, that if you are Allergic to Glue, Borax, Fragrance Oil, or Food Coloring, then you should not use this slime.
This Slime costs between $10 to $15 and is only available on the company website. But you will find many different types of slime on Amazon.
Company Name
Sliimey Honey
Founder
Mark Lin
Founded
2018
Product
Small Slime Business
Asked For
$150K for a 10% equity
Final Deal
$150K for a 20% equity
Shark
Daymond John
Episode (Shark Tank USA)
S14 E8
Air Date
Dec 2, 2022
Business Status
Out of Business
Website
Visit Website
Headquarters
Los Angeles, California, US
Lifetime Worth (Sales)
$3.5M *estimated
Buy and Watch
Buy Now
Amazon Prime
Another Shark Tank Pitch
Who Is The Founder Of Sliimey Honey?
Mark Lin is the founder and CEO of Sliimey Honey Business and he has been running this business since 2018.
Sliimey Honey Before Shark Tank
Mark, the founder of Sliimey Honey Small Business, started this business in 2018 when he was a teenager. At the beginning of the business, he first started selling the product through Etsy.
In 2020, he launched his own e-commerce website and gradually he started marketing his products on social media.
Mark used to upload videos of his Slime product on Instagram and TikTok and those videos used to go viral, due to which he also got a lot of sales.
While uploading videos, "sliimeyhoneyshop" Tiktok account has got more than 900k Followers. He has +69k followers on his Instagram account.
Mark ships his slime products all over the world and for this, he takes about 2 months time. They do not provide the facility for refunds and cancellations once the product is sold.
The founder had applied in Shark Tank to increase the growth of his business and he got selected in this show.
How Was The Shark Tank Pitch Of Sliimey Honey?
Mark entered Shark Tank with his company Sliimey Honey and asked the sharks for $150k for a 10% equity. Mark told Shark about his product in a very simple way and also told that his slime smells like foods.
he has more than 100 different slimes on his online store. Kevin told Mark that it cannot be eaten, In this Mark said no, if it is eaten then you will die.
Mark is making this slime in the garage of his house. His mother helps him in this by packing the product all night. Mark has hired about 11 of his high school friends who help him package and ship the products from Monday to Friday.
He sells from his website for $10 to $16 plus shipping, and it costs $2 to $4 to make. For product marketing, he posts videos on Tiktok and now he has 900k+ followers on his Tiktok account. The shipping cost of one slime ranges from $5 to $6.
The lifetime sale of this company is $1.2 million and Mark has done this sale only at the age of 17. He gets a margin of 70% in each product. In 2020, he had sold $50,000 and made a profit of $13,000.
In 2021, he made $580,000 and his profit was $300,000. So far in 2022, his sales have been $540,000 and his profit in this is $300,000. In this business, all the accounting work is done by his mother as she is a certified accountant.
Daniel Lubetzky said that this Silme space is not his space, so that's why he is out of it. Kevin O'Leary made an offer of $150K for a 30% equity.
Lori Greiner said the slime business is cute, but she doesn't think she can get into the slime business, so she's out. Mark Cuban said that this is a good business for you, but now taking investment is a mistake, so because of this he is out.
Daymond John also offered $150k for a 25% equity in this business. The entrepreneur countered $300k for a 25% equity. Daymond John said you're saying $150k for a 12.5% ​​equity, he got out of it.
The entrepreneur countered another $200k for a 20% equity. Daymond said they'd stick to $150k because you asked for it first.
Mark Lin made another counteroffer of $150k for a 20% equity which both Kevin and Daymond said they would do but Mark Lin has to select it. Mark Lin selected Daymond.
Finalize: Daymond John Invest $150K in 'Sliimey Honey' for 20% equity.
What Happened To Sliimey Honey After Shark Tank?
Daymond John took a 20% stake in this slime business by investing $150k. Right now this company is profitable and its cash flow is very good. There is up to 70% profit margin in this business.
Mark is a very good operator and he is managing this business very well and his mother is also helping him with this.
This slime company has total lifetime sales of $1.2 million by November 2022 and is growing very well. He Has made a profit of $613,000 so far in these sales.
Mark Lin is a high school student and his age is only 17 years. Has made sales of more than $1 million in a few years, and this is a symbol of greate businessman.
After this episode aired, people shared their different opinions about this business. Most people have given positive response regarding this business.
Within 8 days (Dec 9, 2022) of this episode airing, all the products on the website (sliimeyhoney.com) were sold out, Mark himself revealed this. Restocked on Jan 21, 2023.
What's new on Sliimey Honey
Last Update: September, 2023
Mark is active in his business and is also studying Business/Managerial Economics at UCLA College. After the business grew, he moved to a 3000 square feet new warehouse. As of September 2023, Lifetime Sales of Slimey Honey is $3.5 Million.
Sliimey Honey Shark Tank Update
Mark reveals his Sliimey Honey business product and sales reports to the sharks on Shark Tank. Mark got a lot of business guidance from the shark which will help him in increasing the growth of his business.
After this episode of Shark Tank aired, the sales of this slime product increased. Daymond has invested in this slime company and will try to grow it through his mentorship. This episode was re-aired in February 2023.
We're following Mark Lin along with his company for further updates.
What Is Net Worth of Sliimey Honey?
This small business revealed its sales report in Shark Tank. This is a good success in business for a teenager. It has been almost 4 years in this business and according to a teenager founder, this business has generated good sales. Analyzing all the reports, Sliimey Honey's New Worth would be around $1.5 Million.
Note: This report is based on our research and data so far. In this, we are only estimating the annual revenue.
| | |
| --- | --- |
| Years | Annual Revenue |
| 2023 | $2.3M *estimated |
| 2020-22 | $1.2M *estimated |
| | | |
| --- | --- | --- |
| Years | Funding Amount | Investor |
| 2022 | $150k | Daymond John |
Is Sliimey Honey Still In Business?
Mark Lin started this business during his school days when children enjoyed life along with their studies. Mark had to do his own business, due to which he started with a small business.
This business sells slimes of different designs and most of them are sold in Banana Milk, Lover WaffleOrange Crush, Mermaid Crunch, and many more.
Mark himself is handling this business and this slime product is sold only on the official website of the company. The company finalized the deal in Shark Tank at a valuation of $750k.
Yes, Sliimey Honey is still in business as of September 2023.
frequently asked questions
Who owns Sliimey Honey?
Mark Lin is the owner of Sliimey Honey and started this business in 2018.
What is the lifetime sales of sliimey honey?
Sliimey Honey's lifetime sales are estimated at $1.2 million.