Wendy's Gnome Shop is a Gnome business and they make Gnomes of different designs. Gnome is a mythological creature and its mention is found in European folklore. It is believed that Gnomes guard the treasures hidden inside the Earth.
Gnomes first appeared in the Garden of England in 1840, after that Gnomes popularity remains till now. Most people believe that gnomes are a symbol of good luck.
The North Carolina-based Wendy's Gnome Shop was launched by Wendy Hoffmeister in November 2019. Wendy started the Gnome Shop business following her hobby and passion. Wendy's daughter Amber is also following her mother's footsteps.
Wendy Hoffmeister appeared on Shark Tank Season 13 Episode 8 with her company Wendy Gnome Shop and asked the sharks for $200,000 for a 20% equity at a $1 Million Valuation.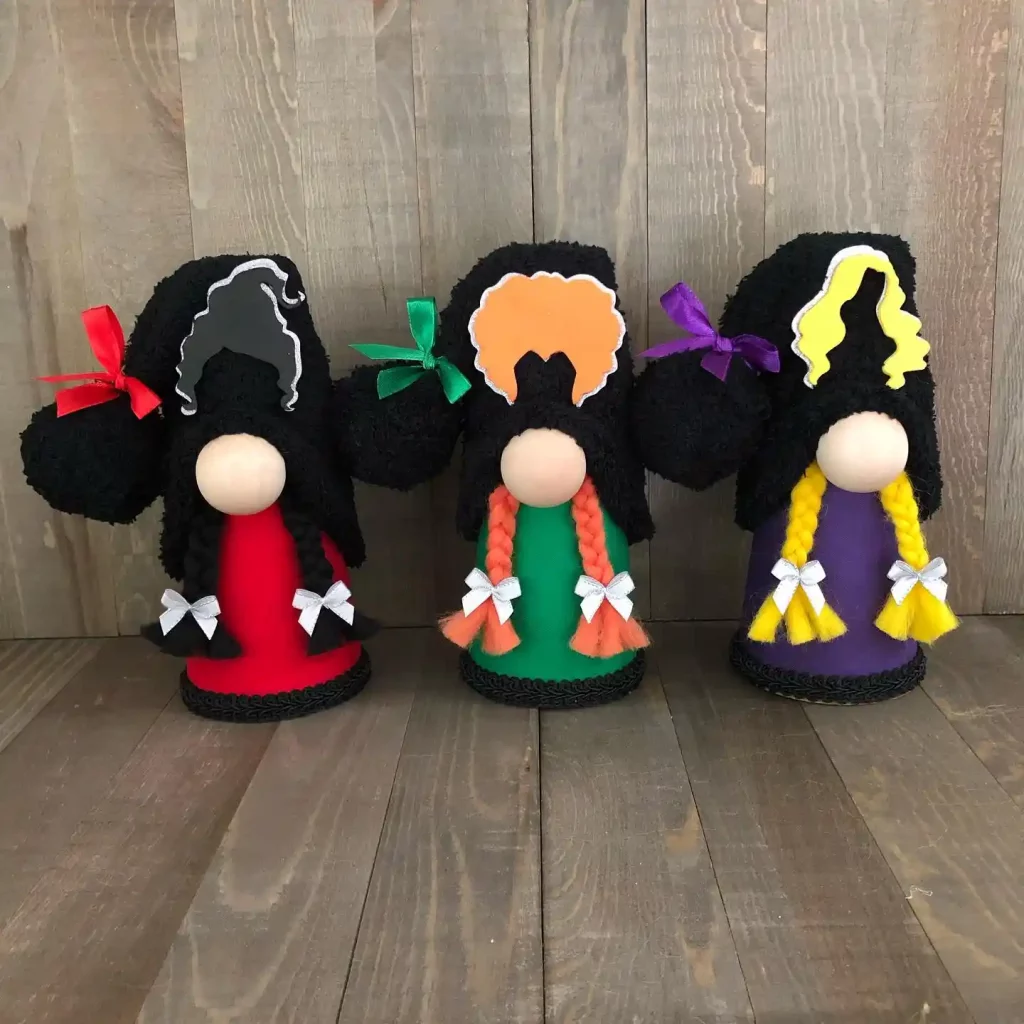 What Is Wendy's Gnome Shop?
Wendy's Gnome Shop is a company that makes gnomes of different unique designs. They Use Styrofoam Cones to Make Gnomes with Boots. Wooden bottom with firm cardboard is used to make the gnomes without boots.
All their gnomes are for interior home decor. It is not a toy and it is also not safe for children. Each gnome weighs approximately 0.5 pounds.
The price of their gnomes ranges from $25 to $60. All the products of this company are made in Charlotte, North Carolina, United States.
| | |
| --- | --- |
| Company Name | Wendy's Gnome Shop |
| Founder | Wendy Hoffmeister |
| Founded | Nov 2019 |
| Product | Gnome Maker small business |
| Asked For | $200k for a 20% equity |
| Final Deal | $200k for a 30% equity |
| Shark | Daymond John |
| Episode (Shark Tank USA) | S13 E8 |
| Air Date | Dec 10, 2021 |
| Business Status | In Business |
| Website | Visit Website |
| Headquarters | Charlotte, North Carolina, United States |
| Lifetime Worth (Sales) | $1.9M *estimated |
| Go To Amazon | Buy Now |
| Watch On | Amazon Prime |
Another Shark Tank Pitch
Who Is The Founder Of Wendy's Gnome Shop?
Wendy Hoffmeister is the Founder and CEO of Wendy's Gnome Shop. Hoffmeister's daughter Amber is also a member of this business.
Hoffmeister's a Labor and Delivery Nurse by profession but she started Gnomes business by following her hobby and passion.
She worked as a registered nurse for 2 years at Tampa General Hospital and 4 years at Kaiser Permanente. She also worked as an assistant nurse manager for 2 years in Kaiser Permanente.
Amber is a nurse and a full time gnome maker.
Wendy's Gnome Shop Before Shark Tank
The Wendy's Gnome business was started in 2019 by the Hoffmeister's following her hobby and passion. After the business started, she started shipping her gnomes to the United States and Internationally.
Hoffmeister's used to design different models of gnomes through her creative ideas and she used to sell it through her website in different countries along with the United States.
The relationship of her love life had ended in 2019 and she wanted to do some hobby to make herself happy. She started making Gnomes and listed it on etsy, next day it was sold. This is where she started the Gnomes Business.
She started selling her products through Etsy and own website. On May 2021, 20,000 units of Gnomes products were sold on Etsy. She got success in the beginning of the business through Etsy.
How Was The Shark Tank Pitch Of Wendy's Gnome Shop?
Wendy Hoffmeister enters Shark Tank and asks the sharks for $200k for a 20% equity. Hoffmeister explained very well about his Gnomes business.
15% of their sales come from the website and 80% through sales. Currently their customer acquisition cost is $5 and the average retail price of Gnomes is $35 and the making cost is $3.50.
Hoffmeister has been in this business for 18 months (in 2021) and has lifetime sales of $688,000. She is a top Gnome seller on Etsy. So far it has sold 23,000 units of Gnomes on Etsy.
Hoffmeister invested less than $1,000 in starting this business. Her net margin in 2020 was $135,000. Three ladies are working in this business and Hoffmeister's daughter Amber is also there. By the end of 2021, she will make $750,000 in revenue and have a net profit of $150,000.
Kevin O'Leary said he doesn't need Gnome in his portfolio so he is out. Lori Greiner said that this business is not right for her, so she is out.
Mark Cuban said that this is not the business in which he has to invest, so he is out. Daymond John made an offer of $200k for a 35% equity. Barbara Corcoran made an offer of $200k for a 30% equity + a royalty of $1 per unit in perpetuity.
Daymond changes his offer to $200k for a 30% equity + a royalty of 50 cents per unit until $200k paid. Barbara also changed her offer to $200k for a 30% equity. Daymond said he would match Barbara's offer.
Hoffmeister countered both Daymond and Barbara for $200k for a 25% equity. Both said no. Hoffmeister decided to go with Daymond.
Finalize: Daymond John invest $200k in "Wendy's Gnome Shop" for 30% equity.
What Happened To Wendy's Gnome Shop After Shark Tank?
Wendy's Gnome Shop gets a deal on Shark Tank Daymond invests $200K for 30% equity in the business. Although Barbara had also offered the same, but the founder did not accept Barbara's offer.
After Shark Tank, Daymond John said about this business on his Twitter account
Never thought me and @BarbaraCorcoran would be against each other in a gnome battle 🦈🦈 Who do you think walks away with the deal?

@TheSharkDaymond
Kevin O'Leary also shared his opinion about this business after Shark Tank.
Who would've thought these little guys would be such money makers! I might have to jump into the gnome market if it really is this lucrative. #SharkTank

@kevinolearytv
Most people were surprised after hearing the sales amount of this Gnomes business, many people shared their opinion on Twitter.
After Shark Tank, this company had received a lot of orders for Gnomes and the founder revealed about it on Instagram on December 11, 2021.
Before Shark Tank, this company's sales were 10 to 100 gnomes, but after Shark Tank, more than a thousand units were being sold every day.
This Gnomes is out of stock on Dec 18, 2022 on Etsy. Hoffmeister has updated there that she is spending time with the family. Will be available on January 1, 2023 with Valentine's Day Gnomes.
Wendy's Gnome Shop Shark Tank Update
This is a Niche category business and according to Mark this business cannot go above $10 million or more. This is Wendy's Company top seller of Gnomes on the Etsy platform. After Shark Tank, there was an improvement in the company's sales.
Still, there has not been much improvement on the company's selling website. Every month up to 7000 visitors are coming on the company website.
Hoffmeister came to Shark Tank because she had to sell through her website. 80% of her sales were coming from third party platforms, so she wanted to sell most through her website.
We're following Wendy Hoffmeister along with her company for further updates.
What Is Wendy's Gnome Shop Net Worth?
In Shark Tank, this company asked investment at $1 million valuation, but Wendy's Gnome Shop got investment at $666k Worth. The company is profitable and had a netted $150,000 on Shark Tank.
Currently, Gnome Boots, Noses, Boodies and Cone Body are being sold as accessories on the company's website.
Is Wendy's Gnome Shop Still In Business?
This business has joined the Gnome of the Month Club for December 2022, with a monthly subscription cost of $25.
You can buy these products from Etsy & Company website. As of December 22, 2022, this company has sold 29,153 products on Etsy.
The current location of this business is Charlotte, North Carolina, United States with total 4 ladies working in it.
Yes, Wendy's Gnome Shop is still in business as of December 2022.
What Is Wendy's Gnome Shop?
Wendy's Gnome Shop North Carolina base is a business that manufactures gnomes of various creative designs. Gnomes are designed with each holiday theme in mind.
Who are the founder of Wendy's Gnome Shop?
Wendy's Gnome Shop is founded by Wendy Hoffmeister, a professional delivery nurse.