Nana Hats is a BPA free silicone cap that slows down the ripening process of bananas. To make this silicone cap beautiful, different design crochet hat is attached on it. With this, 'Banana Bunch' looks good and remains fresh for a long time.
In 2019, Founder Sean Adler was moving forward with a mission, Especially when he bought a bunch of bananas from the grocery store, his bananas turned brown quickly and Because of this, he had to throw the banana.
After doing a lot of research, Adler launched the Nana Hats silicone cap. This cap works to keep Banana fresh for maximum time.
Banana is such a food that everyone used to like and inside Banana we get many nutrition like Vitamin C, B6 etc. That's why many people like to make banana shake after workout because it is very good for health.
If the temperature of Banana is not controlled then its shelf life is 2 to 3 days. So Nana hats increase the shelf life of ripe Banana.
Funder Sean Adler Appears In Shark Tank Season 14 Episode 6 With Nana Hats Company And Asks Shark $150K for a 10% equity at a $1.5 Million Valuation.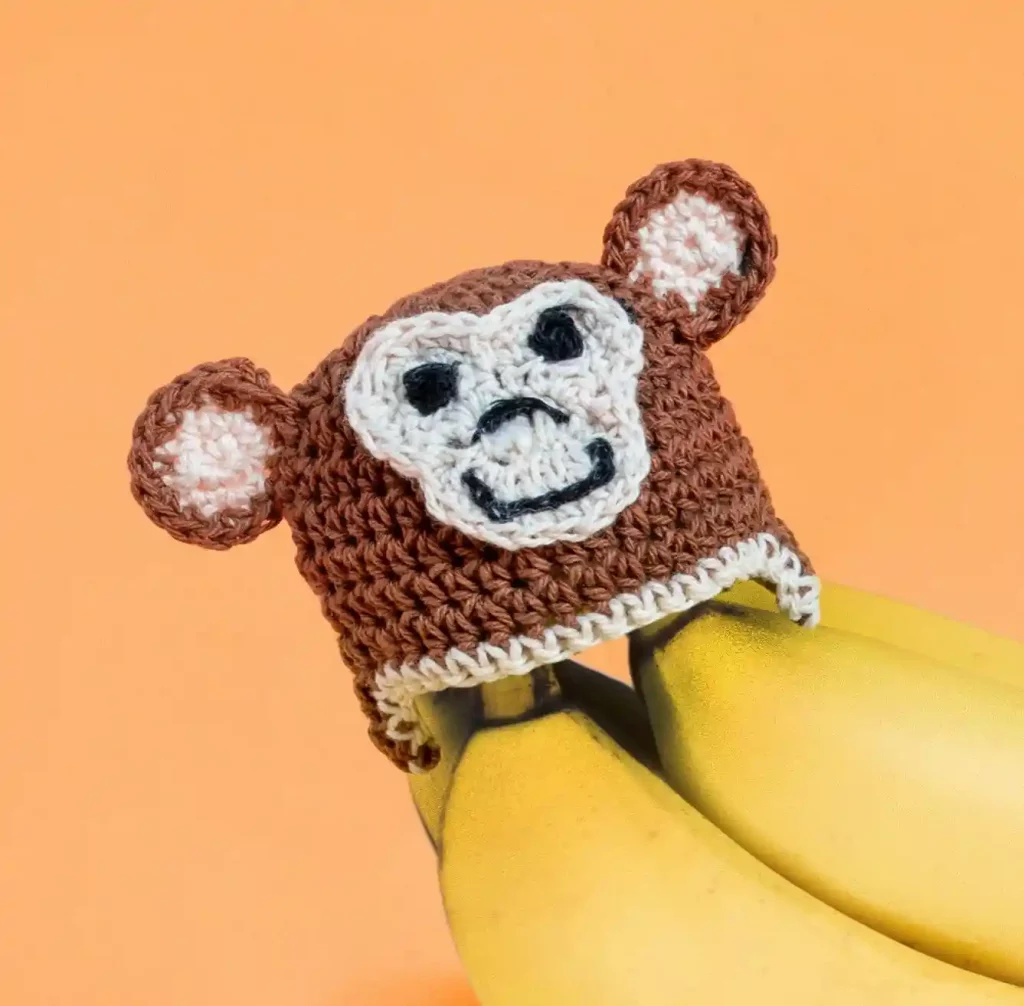 What Is Nana Hats?
Nana Hats is a company that makes bpa-free silicone caps and these caps are covered with different types of crochets. Apart from this, there is a small magnet on the top part of the silicone caps.
A Banana produces a natural softening agent, ethylene gas, which starts ripen on its own. Nana Hats Silicone Cap This slows down the process of ethylene gas and also slows down the process of banana ripening.
These hats are re-usable as well as keep them fresh for a long time. Currently this product comes with more than 12 hats styles including Viking, Unicorn, Cheeseburger, Watermelon, Pineapple and Panda.
The price of Nana Hats is $12.99. This product is available on the official website along with Amazon.
| | |
| --- | --- |
| Company Name | Nana Hats |
| Founder | Sean Adler |
| Founded | 2019 |
| Product | BPA-free silicone caps keep the Banana fresh for longer. |
| Asked For | $150K for a 10% equity |
| Final Deal | $150K for a 20% equity |
| Shark | Lori Greiner and Peter Jones |
| Episode (Shark Tank USA) | S14 E6 |
| Air Date | Nov 11, 2022 |
| Business Status | In Business |
| Website | Visit Website |
| Headquarters | San Diego, California, United States |
| Go To Amazon | Buy Now |
Another Shark Tank Pitch
Who Is The Founder Of Nana Hats?
Sean Adler is the founder and CEO of Nana Hats Company, he started this company in 2019.
Nana Hats Before Shark Tank
Adler had been researching for a long time about the problem of keeping Banana fresh for a long time. Because he had bought a lot of Banana together and it got spoiled in a short time.
To solve this problem, Adler did research and development for 12 months, after which he went on to invent the silicone cap product.
Due to his research, he had to face a lot of challenges and from this he also got to learn a lot.
After the product was created, the founder launched a Kickstarter campaign on Sep 24 2020, In this campaign, he had set a goal of $3,000 but in just 60 days he raised $4,761 in funding from 148 backers.
This product was featured in the popular TV show 'Today with Hoda & Jenna' and a lot of people also bought this product.
The founder applied to Shark Tank for investment and he got a chance to appear in Shark Tank Season 14.
How Was The Shark Tank Pitch Of Nana Hats?
Founder Sean Adler entered Shark Tank with his company "Nana Hats" and asked the Sharks for $150k for a 10% equity. The founder told Shark complete information about his business idea and product so that Shark would invest in his business.
The entrepreneur tells Shark the scientific reason behind their bpa-free silicone caps is how they keep a banana fresher longer.
After applying these caps, the founder does not know the exact period for how many days it can remain fresh. But the founder says that it can last for 8 to 12 days.
The selling cost of Nana Hats is $12.99 and their average making cost including packaging is $0.95.
His sales in 2021 were $483,000. The founders are projecting to make $600,000 this year. 60% of their sales are from D2C and 40% are from wholesale.
Mark Cuban said that he cannot invest in this company But Mark told the founder that you are smart enough to make so many sales through this crazy idea.
Daymond John says that he cannot become a partner in this, then he is out. Sean Adler is running this business full time with his wife and he has recently become a father.
Peter Jones said that he likes this business idea and he will invest half in it, so there is a need for another shark to join it.
Lori Greiner said that she would give another half and Lori also said that she would together with Peter make Nana Hats a global brand.
Peter and Lori together offered $150k for a 30% equity (each one 15% equity).
Kevin O'Leary said that 30% equity is too aggressive. Kevin offered a royalty deal of $150K for a 10% equity + a $1 royalty per unit sold in Perpetuity.
Entrepreneur counters Lori and Peter for $150k for a 15% equity. Peter and Lori countered another $150k for a 20% equity. The entrepreneur agreed to the deal.
Finalize: Lori Greiner and Peter Jones invested $150K in "Nana Hats" for for 20% equity.
What Happened To Nana Hats After Shark Tank?
All the sharks were surprised to hear the sales of these Banana Hats in Shark Tank because no one could have imagined that this simple product can sell so much.
The profit margin of this product is also very good. The founders are projecting to reach $600k in sales by the end of 2022.
Lori and Peter have promised the founder that they will try their best to make this brand a global brand. Before Shark Tank, this product was not available in big supermarket chains, which could have increased the sales of this product.
So in the present times, Shark will try to list this product on supermarket chains like Whole Foods, Walmart, Heb and Many More.
The Shark Tank show could bring in a good sale for this company, as many viewers have said on Twitter that they will definitely buy this Banana Hats.
Shark Tank judge Daniel Lubetzky thinks this Nana Hats business idea is a great concept and he thinks Americans will love the product.
Nana Hats Shark Tank Update
The entrepreneur gave his presentation very well in Shark Tank and tried his best to get the shark to be his partner. But this is a simple product and the sales of this product are also not so good. If Shark finds this company worth investing in, then perhaps they can invest in it.
Lori Greiner and Peter Jones can become a good partner for this company. The founder is projecting that he will do $600K in sales by the end of 2022.
We're following Sean Adler along with his company for further updates.
What Is Nana Hats Net Worth?
This company's sales report is not so good but we feel that this margin will be very high according to the price of the product. This product is being sold at a very high price according to its size. We think Nana Hats net worth could be around $0.3 million to $0.8 Million.
Is Nana Hats Still In Business?
The founder has struggled a lot to grow his business. Although he had to face a lot of difficulty in the beginning but he succeeded in it.
The company claims that its packaging material is recyclable, eco-friendly. The company has shipped up to 62% of the orders received on Kickstarter on November 24, 2020.
This product has got 3.5 rating on Amazon which is not so good. 45% of people gave 5-star rating and 20% of people gave 1 star ratings.
This company is headquartered in San Diego, California, United States and the founder and his family members work in it.
Yes, Nana Hats is still in business as of November 2022.