The Draft Top is a can and voila opener, it removes the top of the Can and makes the can topless. Patrick Parizo and Armand Ferranti, founders of Draft Top, brought this product to Shark Tank Season 12 Episode 13 and There they asked the shark for $300,000 for 10% equity.
After this ask in Shark Tank, the draft top company's valuation reached $3 million. Considering the sales rate of the draft top can opener, this company's valuation is quite good.
Can drinks have a huge market size, Europe takes the largest share of it. If it comes to the United States, is also a big market.
The global drink market size is $261 billion in 2022 and has an annual growth rate of 10%. Most drink cans come in boxes of different sizes, and people can easily carry them with them.
In the can bottle that comes, an open section is given in the top which opens some part of the top.
There are different types of problems when drinking it and you are not able to enjoy the drink properly.
While drinking the drink inside the can, you may not be able to recognize the taste or the smell as it is located near the nose.
The top part of the can is made of aluminum, so only aluminum smells will come from it. When drinking a drink, there are bubbles in it which would make the drink worse.
In this way, there are many problems with drinking by not opening the top of a can completely.
To solve this problem, the draft top has been brought in the can opener, through this the top part of the can is completely opened.
So let's know what is this draft top and how it works.
What Is Draft Top?
Draft top is a type of tool that removes the top of the Can and the Can becomes like glass. The tool has 4 rotational blades inside and easily fits with any type of aluminum can.
When a can is found to be completely open, it is very comfortable to drink the drink kept in it and its test is also known.
You can mix any flavor in an open can and drink it.
Before using the draft top, it has to be opened and it has to be fitted on the top of the Drink Can. The handle has to be squeezed gently or the Drink can have to be rotated with the other hand, now the top of the Drink can open.
The draft top can be used to open standard 8- to 16-ounce aluminum beverage cans. This American Made Product is made from Stainless Steel & High Impact ABS Sizes 4.5 Inches X 3 Inches X .5 Inches, This tool can be carried anywhere with you, it will come comfortably in your pocket.
Draft Top Shark Tank Update
| | |
| --- | --- |
| Company Name | Draft Top |
| Founder | Patrick Parizo and Armand Ferranti |
| Product | Manual Topless Can Opener |
| Asked For | $300,000 for 10% Equity |
| Final Deal | $300,000 for 20% Equity |
| Shark | Daymond John |
| Episode (Shark Tank USA) | Season 12 Episode 13 |
| Air Date | February 12, 2021 |
| Business Status | In Business |
| Net Worth | $2.7 Million *estimated |
| Website | Visit Website |
| Address | Atlanta, Georgia, United States |
| Go To Amazon | Buy Now |
Another Shark Tank Pitch
Who Is The Founder Of Draft Top?
Draft Top Company's co-founder and president, Armand Ferranti, studied Bachelor of Science from Embry-Riddle Aeronautical University. He was working as an aerospace underwriter in AXA US for 11 years.
Patrick Parizo is the Chief Executive Officer of this company. This is a marketing specialist, he studied marketing at Strayer University. He worked as a LeVel Brand Promoter for 7 years at LeVel, so he knows how to scale the product very well.
Sean Kelly is the Co-Founder and Co-Inventor of the company. He studied International Business and Marketing at the National University of Ireland, Galway.
After that, he studied Bachelor of Science in Business Management at the University of South Carolina.
Alex Caracappa is the Chief Technology Officer of the company. He studied mechanical engineering at Worcester Polytechnic Institute.
He used to work in mechanical engineering at Symbotic for 4 years. In 2020, he joined Draft Top as Chief Technology Officer.
Draft Top Before Shark Tank
Draft Top Company started with a story about the founder, then when Armand Ferranti was in high school, there was a beer can open fight between friends. Then his friend opened the top of the beer can with the help of his teeth.
Keeping this thing in mind, this tool was made. This tool can open different types of cans including seltzer, canned wine, canned cocktail, energy drink, iced coffee, or soda.
Talking about its benefit, through this the beer is easily opened. It is also a lot of fun to drink beer when it is topless.
When the can is topless, ice, mixers, or garnishes can be added. Games like beer pong and beer die can also be played at college parties etc.
The Kickstarter campaign launched by the founder at the start of this business has raised $595,789 as of January 2020.
In the same month, he launched the campaign on IndieGoGo and it raised $834,828.
When he was shipping his product, the covid-19 pandemic came which disrupted production and shipping, etc. got closed. He had done sales of $1.6 million within his 8 months.
Did Draft Top Get a Deal on Shark Tank?
Patrick & Armand brought their company Draft Top to Shark Tank in which they demanded $300,000 from the Sharks in exchange for 10% equity in their company.
On Shark Tank, Patrick said that it's been 8 months since he started this business and that he's done $1.6 million in sales so far. This amount came after selling them 70,000 units. Most of the $1.6 million came through crowdfunding. Their total sold so far is worth $2 million.
Robert Herjavec said that I have tried 4 times to make the top of the can topless through this tool, but if it is not working, then I will be out.
The making cost of this product is $4.13 and its selling price is $24.99. This is a very good margin with the selling price however it becomes expansive with this price.
Armand says that his sales have dropped by half in the last 3 weeks. Because their biggest problem is inventory.
Lori Greiner said that she loves innovation, people will like your concept because you have proved it through your sales. Lori's question was why should she use this product. So she is out of a business offer.
Kevin says that the $300K you asked for is wrong. So he also says why this can needs to be opened completely. So that's why he's out of it.
Mark Cuban has also opted out of this business deal because he does not find this business scalable.
The founder says that he needs a mentor, he already has half a million dollars in the bank.
Daymond John made his offer for this business of $300k for 20% equity. Patrick took this offer.
What Happened To Draft Top After Shark Tank?
Draft Top got very good sales after Shark Tank but there is no evidence that Daymond John has closed this deal.
No information has been provided about this business deal on the website of Daymond's Companies.
This business does not need money because this business is profitable and money is already lying in its bank.
He had projected that he would cross $3 million in sales by the end of 2021. But even in July 2022, he can be sustaining $3 million in sales every year.
Due to the popularity of this business, many news magazines have featured it, including Food Network, Men's Journal, Barstool Sports, and PlayBoy.
This company has also listed some new products on its business website, it includes T-shirts, can cover, can cooler, and stickers.
How is the Draft Top going?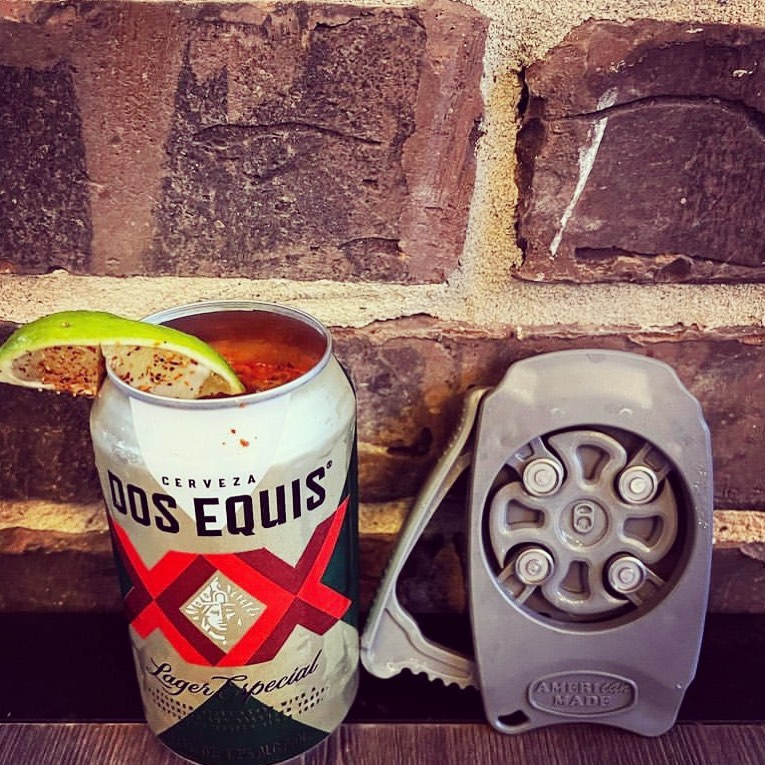 Draft Top In the present time, the sales rate is decreasing, and the number of visitors to their website is gradually decreasing.
It is engaged in growing its social media account, talking about its Instagram, in present time, its sales are 20.8k followers.
Talking about their marketing, they are taking the help of Social Media influencers, Social Media advertisements, etc.
It has been successful in making this product available on Google through Amazon. On Amazon, it will be available in Europe countries as well as Asia countries.
This product has been made available in many fruits, coffee shops, and drink stores in the United States.
What Is The Draft Top Net Worth?
Looking at 2022 sales, we estimate the draft top net worth to be around $2.7 million.
Is Draft Top Still In Business?
Yes' This website of Draft Top is active in July 2022 and it is also taking orders.
This product was ordered by 16,735 backers on Kickstarter but not many people have received this product.
A person says about this.
This looked cool when it first came out on Kickstarter a couple of years ago, but after waiting more than two years and seeing other products that were the exact same that I could get right now, obviously we all got scammed on this one. What a waste

Bryce Kraft
There are many people who have given negative reviews about this product, the same 50% positive and 50% negative reviews are also available on Amazon.
Content Photo Credit: Amazon.com & drafttop.com