Mad Rabbit is a company that manufactures products that are used for tattoo aftercare. Mad Rabbit was brought in by two friends Oliver Zak and Selom Agbitor in Shark Tank Season 12 Episode 18 and asked Shark for $500,000 for 5% equity.
Both of these friends used to have an interest in business as well as they come from the field of finance, and their thinking was the same.
Oliver loves tattoos, he has kept both his hands full of tattoos. This business idea originated when Oliver, after getting his first tattoo, The tattoo artist recommended petroleum jelly to help it heal.
Male and Female Everyone wants to have a tattoo on their body once in a while because they believe that it looks cool.
After making a tattoo, it is very important to take care of it. When your tattoo is done, most tattoo artists ask you to use petroleum jelly.
Petroleum jelly traps moisture and bacteria, Which means your tattoo may not get the air it needs to heal due to infections and scarring. Different types of acids and chemicals are used to make this petroleum jelly, and side effects can also come from it.
Oliver found a problem, many people use petroleum jelly after tattoo making because they had no alternative.
Oliver & Selom These two friends started experimenting to make plant-based balms and try with different formulas.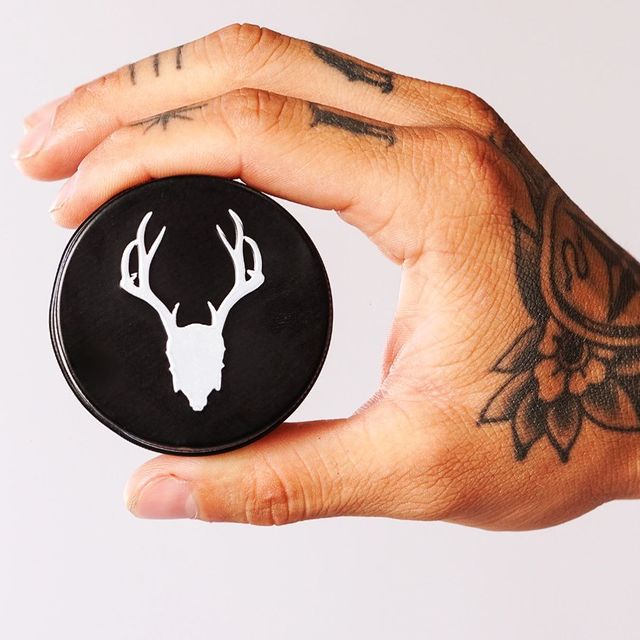 After that, he became successful and started a company named Mad Rabbit in January 2019. When they started this company, they were in the last year of their graduation.
This was the company's first product tattoo balm, in which no chemicals were used. All the natural ingredients were used in this like Shea butter, cocoa butter, beeswax, calendula, almond, lavender, cucumber, and Frankincense makeup.
The special thing about this product is that by using it your tattoo will look fresh and bright as before. After seeing the tattoo, it would be difficult to tell when it was made.
Impressed by Mad Rabbit's business idea in Shark Tank, Mark Cuban invested $500,000 in return for 12% equity.
What Is Mad Rabbit?
Mad Rabbit is a California-based company that manufactures its products by targeting specific tattoo Niches.
After making a tattoo, the kind of product or care it takes to make it sustainable is made by this company without using chemicals.
This company started with the Tattoo Balm product, this product is used to keep the tattoo bright and fresh. It does not contain any kind of chemical, it is completely chemical-free.
To keep tattoos safe from dust, and harmful things, they have launched different types of products, this includes Tattoo Balm Stick, Mini Daily Lotion, Soothing Gel, SPF 30 Sunscreen & Daily Body Wash.
No chemicals have been used in all these products. All its products are available on Amazon.
| | |
| --- | --- |
| Company Name | Mad Rabbit |
| Founder | Oliver Zak and Selom Agbitor |
| Founded | 2019 |
| Product | tattoo aftercare lotion that prevents tattoo fading |
| Asked For | $500k for 5% Equity |
| Final Deal | $500k for 12% Equity |
| Shark | Mark Cuban |
| Episode (Shark Tank USA) | S12 E18 |
| Air Date | March 26, 2021 |
| Business Status | In Business |
| Website | Visit Website |
| Headquarters | Los Angeles, California, US |
| Lifetime Worth (Sales) | $22M *estimated |
| Go To Amazon | Buy Now |
| Watch On | Amazon Prime |
Another Shark Tank Pitch
Who Is The Founder Of Mad Rabbit?
Mad Rabbit was started by both Oliver Zak and Selom Agbitor. Oliver Zak is the CEO and Co-Founder of the company. Selom Agbitor is the Co-Founder & CMO of the company.
When these two friends are studying finance at Miami University and it was their last years, then this company was launched.
Oliver has worked as an intern for many companies, including Executor.org, TecTraum, and EY-Parthenon.
Selom is a finance accountant. He has also interned in many companies. These include Randstad USA, Unilever, Textron Aviation, and Bell Flight.
Oliver talked about this business idea with Selom, after which these two friends got together and made it successful.
Mad Rabbit Before Shark Tank
Oliver Zak and Selom Agbitor are both finance students and have been passionate about business since their college days.
Many companies have done the work of finance and accounting, as well as SEO marketing also comes from good.
After using many experiments and formulas, a final physical product was made which was made without chemicals.
After this plant base tattoo balm product is made, now it is time to market the product. Oliver took a lot of chances with his marketing strategy to fill this gap in the market of the tattoo industry.
This industry has a market value of more than $3 billion and its growth graph is at an all-time high. These two friends started marketing this product through social media and influencers.
Due to this plant base being a natural product, there is a high chance of increasing its sales. Because then after the tattoo, no chemical-free product was invented to take care of it.
The special thing about Mad Rabbit products is that natural & organic ingredients have been used in them like Cocoa Butter, Shea Butter, and Essential Oils, nourishes & moisturize.
Because of this it protects your skin from UV radiation and reduces the appearance of wrinkles.
This company's soothing gel product contains Vitamin C, Sweet Almond Oil, and Aloe Vera which reduces scarring and tissue damage after two weeks of use.
Oliver & Selom's mission is to provide natural & superior products for tattoos. When art is made in the body, it is very important to take care of it the artist, without taking care the arts cannot be sustained.
How Was The Shark Tank Pitch Of Mad Rabbit?
Oliver Zak and Selom Agbitor after entering Shark Tank asked Sharks for $500,000 for 5% equity for Mad Rabbit Company.
They explained to the shark how much this company's product is needed to sustain the tattoo in the body.
They also said that many people spend thousands of dollars to make tattoos. But this product of their works to give a new and fresh look to the tattoo.
Selom said that it is South African immigration, they have faced a lot of financial conditions. When he is studying in college, he took a loan to complete his studies.
When Kevin and Mark heard about the valuation of this company, they were shocked. Kevin said that if the valuation of this business is $10 million, then its sales will also be very good.
Responding to Kevin's talk, Oliver said that their last month's sales are $300,000. In 2020, they had sales of $ 1.7 million. They did this sale only through the tattoo balm product.
This business started doing sales in January 2019, in the same year they did sales of $ 400,000. It sells in the "D2C" business model and it does all the sales through its website.
They invest the most money in marketing to bring sales in such a short time. Before marketing the product, do this research on the topic related to tattoos.
This subscription service also works in the business model, they currently have 5,000 subscribers. From these subscribers, it charges $11.9 every month. This tattoo balm product costs $2.78 in making and retails price for $19.99. Oliver said that aftercare tattoos have about 12 competitors in the whole world. Customer acquisition costs are $6-$7.
Their "secret sauce" is to build a tattoo community with 90,000 followers on Instagram. Last month they spent $80,000 on marketing, after which they got sales of $300,000.
Oliver believes that one product will make his sales $3 million this year. When they started this business, then only these two together invested $600.
Kevin made his first offer for this business of $500,000 as debt at 9.75% for 5% equity.
Barbara loves to Guy it but can't help her in this tattoo business so she is out.
Daymond praised Oliver and Selom and said that he does not know how he can add value to this business, so it is out.
Mark made an offer for this business of $500,000 for 12% equity.
Oliver told Mark that he would like to come with Lori but Mark refused.
In the end, Oliver Zak and Selom Agbitor agreed to Mark's offer.
What Happened To Mad Rabbit After Shark Tank?
The co-founders of this company, Oliver and Selom, gave a very good presentation on Shark Tank and made Mark their business partner through their sales rate.
The Shark Tank show has been great for Mad Rabbit. The reason for this business being successful is its marketing. Both co-founders marketed this business very well.
In its marketing strategy, it gives the most importance to influencer marketing because it is the target audience in the business category Adults.
Most "adults and teenagers" like to make tattoos and they use different types of products to maintain them.
Mad Rabbit hires social media handles for creating tattoo-related content on Instagram and other social media for product promotion.
Many Instagram creators use and promote this product, it includes Joseph Alvarado, Angela Mazzanti, Fnascis Kenneth, Brooke Witt & many more.
As of August 2022, this company's product has Preserved +1,619,180 tattoos. Due to the use of natural and organic ingredients in this product, people are buying it.
Right now they are spending more money on their marketing. These ad campaigns are running on different platforms.
By doing this, the branding of this company is being built and more than before, they are investing money in marketing.
Many media publications have featured the success story of this business, including Forbs, Bustle, WWD, Byrdie, Men's Health, CNBA & The Business Journals.
At the present time, it is providing wholesale products. Their products are available in more than 1000+ retail stores in the United States including some supermarkets in different cities.
It will be international shipping in August 2022 as it is accepting only UK & EU.
In August 2022, the company has become available as an exclusive tattoo aftercare brand in Tattoo Lifestyle Magazine and the online store Inked.
In October 2022, the after-tattoo care business launched a new product + 7 Additional Tattoo Products, Replenish Daily Lotion Tube, and many more.
Many Athletes, Musicians, and Artists who love to do tattoos have given interviews in his Spilling Ink Show. These include Tighteyex, Caeleb Dressel, Jeremy Siers, and many more.
By October 2022, Madh Rabbit Company has also sold tattoo parlors in +100 countries across the world. In the present time, the growth of this company is going very well.
In December 2022, this company has launched two new products, including Numbing Cream, Bar Soap Duo and many more.
Mad Rabbit Shark Tank Update
Mark has not yet closed his deal with Mad Rabbit, this company is still listed on Mark's website. We hope that Mark has helped this company to some extent in growing it.
After this episode aired, this company got so many orders due to they were unable to ship. Many customers did not get their product during the time due to which they got angry.
Despite all this, the company was able to generate $3 million in annual revenue by July 2021.
They came to know that the demand for the product is very high, so they talked with some of the manufacturers so that this product can be made and Oliver & Selom could focus on marketing this product.
Seeing the growth of this product, another $4 million was funded to this company by Mark Cuban, Acronym Venture Capital, Revolution's Rise of the Rest Seed Fund, LB Equity, Seamless Capital, NFL wide receiver Stefon Diggs and rappers Riff Raff and Yelawolf on February 2022.
This fund was used to increase the product line and grow its retail footprint. After this, they expect that by the end of 2021, it will reach $12 million in annual revenue.
After Shark Tank, this company's sales have been $14 million by October 2022. They are projecting to make around $20 million by the end of 2022.
What Is The Mad Rabbit Net Worth?
The sales of Mad Rabbit are boosting like a rocket, it is increasing at the rate of 4x every year. This company has come on the list of one of the most successful categories of Shark Tank. We think this Mad Rabbit's worth will be $1.6 million.
Tattoo Fading Business Madh Rabbit is growing very well nowadays. There are many tattoo lovers who are buying maintenance products after tattoo from Amazon and this company website.
Is Mad Rabbit Still In Business?
Both the entrepreneurs of this company are very good, they are sustaining the business as well as its growth rate is very high.
Seeing the success of this company, many magazines have covered it. It is selling more than 1000 products almost every day.
Shark Tank had only 90k followers on his Instagram account, in August 2022 his followers have become 252k followers along with a blue tick.
It is still investing the most money in Instagram marketing to boost its sales. Engagement is getting very good on Instagram.
According to the report of Similaweb, 200k people visit the Mad Rabbit website every month in August 2022, of which organic and paid 50%.
It is also available on the Amazon website Mad Rabbit Tattoo Enhance Balm & Aftercare Cream product is getting a very good response.
Globally more than 11,817 people have rated on Amazon in 72% of people have a 5-star rating, From this, it can be estimated that 50-100k units of this product would have been sold through Amazon.
Yes, Mad Rabbit is still in business as of December 2022 and its annual revenue is Projecting Over $20 million.