Misfit Foods is a line of veggie-infused sausages company that makes sausages using meat and vegetables. The sauce company appeared in Shark Tank Season 12 Episode 17, and its founder, Phil Wong, asked the sharks for $250,000 for 5% equity.
When this company was started by Wong, it was a type of juice business. After doing this business for some time, Wong realized Meat impacts the environment the most than plant-based foods.
People know how harmful meat is to the environment, but they are unable to accept plant-based foods instead.
Misfit Foods was started so that it can give good sustainable sausages to the people and it is also environment friendly.
The sausages that are made are mixed with 50% Veggies and 50% Humanely Raised Chicken.
Apart from this, ground beef products are also available in it, 60% of the ingredients are grass-fed beef, and 40% of veggies are found in it.
The mission of this company is to offer flavourful, quality sauces that reduce meat consumption and increase vegetable consumption.
For those people who are accustomed to eating meat, he was able to provide plant-based alternatives.
It's a surprise that the Misfit Foods company has made sales of $1.2 million in just one year. Perhaps its sales would have come due to its unique product.
What Is Misfit Foods?
Misfit Foods is a sausage business that mixes equal parts humanely raised meat and delicious veggies & spices.
According to the LinkedIn profile, this food and beverages services business was started in 2014.
This company is also known as Phil's Finest.
This sausage contains a lot of flavorful and nutritious which is considered good for human health.
All his chickens are raised without antibiotics and he follows a 100% vegetarian diet.
All their products are similar to Korean bbq ground beef and are made from gluten-free ingredients.
This Kale Chimichurri, Smoked Cauli Brat, and Maple Apple Sausage are the best-selling as well as very tasty sausage.
Misfit Foods works to improve health as it is mostly vegetables and low in Meat. In some research, it was found that if a human wants to stay fit, then he should eat mostly vegetable food and at least meat.
The price of sausage has been kept at $10 and that of beef at $12.
| | |
| --- | --- |
| Company Name | Misfit Foods (Phil's Finest) |
| Founder | Phil Wong |
| Product | Line of Veggie Infused Sausages |
| Asked For | $250,000 for 5% Equity |
| Final Deal | $300,000 for 15% Equity |
| Shark | Mark Cuban and Daniel Lubetzky |
| Episode (Shark Tank USA) | Season 12 Episode 17 |
| Air Date | March 12, 2021 |
| Business Status | In Business |
| Net Worth | $2.1 Million *estimated |
| Website | Visit Website |
| Headquarters | Brooklyn, New York, US |
| Go To Amazon | Buy Now |
Another Shark Tank Pitch
Who Is The Founder Of Misfit Foods?
Phil Wong is the Co-Founder and CEO of Misfit Foods Company.
Wong has done Science, Technology, and International Affairs (STIA) at Georgetown University.
He was a Scholar and GU Impacts Fellow at ThinkImpact for 3 months.
In 2014, he started Phil's Finest Company, in 2022, it has been 8 years for this company, in which he is working full time.
Misfit Foods Before Shark Tank
At first, it was a juice business, then due to demand and need, Wong converted it into a sausage business.
Wong did not come from a business background, so at the time of the inception of the business, he had absolutely no knowledge about marketing.
However, this Sausage & Beef from Phil's Finest was so tasty that it didn't take much marketing effort.
In a short span of time, this company became very popular in its local area of ​​Brooklyn.
A new brand was created by looking at this product's More is more, Abundant nutrition, Better quality, and more sustainability.
Cattle emit significant quantities of methane, a greenhouse gas much more harmful than CO2.
Phil's Finest Sausage and Beef can be used in different recipes including Double Smash Burger, Loaded Sweet Potato Fries, Peanut Butter Burger, and Sheet-Pan Sliders.
You can buy this product from the retail store Whole Foods Market and its official website philsfinest.com before Shark Tank.
Due to people's demand for this sausage, Wong uses Co-packer which is the fifth generation, of sausage makers.
This makes Wong's job easier and he can focus on selling and quality of the product.
How Was The Shark Tank Pitch Of Misfit Foods?
Misfit Foods founder Phil Wong gave his presentation very well on Shark Tank. They talked about the method and sales of making this sausage.
Wong had asked Shark for a $5 million valuation deal for his company. His offer was $250k for 5% equity.
It was worth watching the reaction of the shark after listening to the valuation of the company.
Shark tested the foods of the company before knowing the rest of it, and Phil went on to describe each and every flavor.
Lori likes hers and she's impressed with the low sodium content. All the sharks liked the taste of this food.
Phil shares his company's sales report on Shark Tank, he has "just under" $800,000 to date and is on track to do $1.2 million in sales.
20% of his sales came from Whole Foods Market and the rest from his online website.
Phil tells Shark that he has raised $2 million so far. Each pack of sausage costs $2.91 and wholesales for $4.13; retail is anywhere from $5.99 to $7.99 per package.
The gross margin of this company is 29% and the marketing cost of sales in it is less than 5%.
Kevin O'Leary said about this business that this category cannot be made money, he is out of this reason.
Robert said that he is a vegetarian, but he does not think that this business will be able to sustain this competition, so he is out in the market.
Daniel Lubetzky liked this business idea and offered it $250,000 for 15% equity.
Lori also offered to sign a deal with this business for $250,000 for 18% equity.
Mark also wanted to enter this business deal, so Mark & ​​Daniel Teamup and made offered them $250,000 for 15% equity.
Phil made a counteroffer to Mark & ​​Daniel of $300,000 for 15% equity, and the deal was finalized.
What Happened To Misfit Foods After Shark Tank?
Mark & ​​Daniel Invest $300k for exchange of 15% Equity In Misfit Foods Company.
This episode was released on March 12, 2021, a few months after that the company sold thousands of dollars worth of sausages.
The company was featured by many media publications including Forbs, Inc, Nosh.
Funding in Shark Tank was not enough for this business it needs more funding.
According to inc magazine, Wong said "Anybody can stick by you when things are going well,"
It was in 2022 that Misfit Foods changed its business name to Phil's Finest. This is a big change for the company.
This company has already been marketed under the Misfit Foods brand name, now changing its name may cause an issue regarding its branding.
This business is a mixer of meat and veggies, so it is a competitive business. Currently, this business has a market value of $11.3 billion.
If you want to buy this Sausage and Beef then it is available on Amazon, you can also buy it from its official website.
Misfit Foods Shark Tank Update
After a year has passed since the release of the episode of Misfit Foods Shark Tank, we are yet to get the correct information on whether it is closed or not.
After the release of this episode, we did not get much information from this company.
Within a year, this company has made its product available in different supermarket stores in the United States.
You can buy it from Whole Foods, Sprouts Farmers Market, Imperfect Foods, Misfits Market, FreshDirect, Good Eggs, Umami Cart, Riverwards, and Park Slop Food Coop.
It has a total of 431 stores in different states and districts of the United States as of August 2022.
It almost covered many cities in the United States. So in the coming year, Phil has a goal, he will expand all over the United States.
In 2021, this business sold its 2 million sausages and 150,000 patties. This company's annual revenue as of August 2022 is $ 1.5 million.
It sold a total of 2,000,000 sausages and burgers after the Shark Tank show.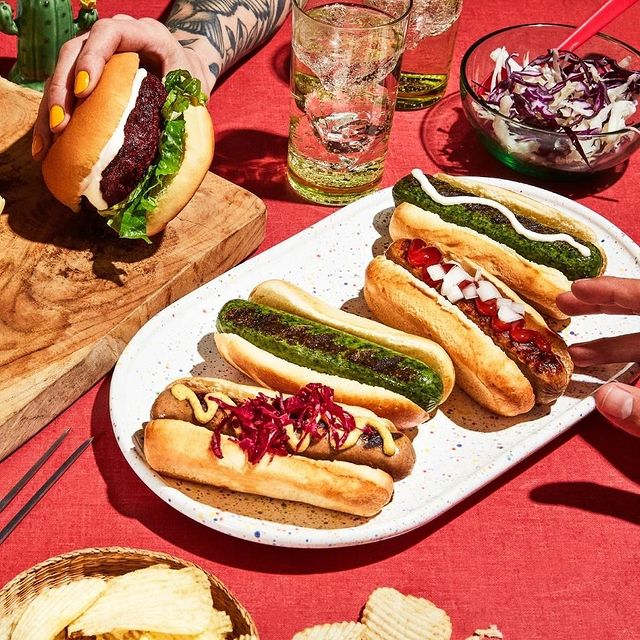 What Is The Misfit Foods Net Worth?
This year the company did $1.5 million in sales and by 2021 they project that they will do $1.2 million in sales. We Think This Misfit Foods Net Worth Could Be $2.1 Million.
Is Misfit Foods Still In Business?
Misfit Foods announced in January 2022 that it will be rebranding to the name Phil's Finest.
Phil's Finest Sausage Company is selling more of its product online than in retail, and supermarket stores.
Phil has been successful in expanding his company to different cities and people are getting very positive reviews about this product.
However, it can become a lot of competition in the coming time in this business, as it grows, challenges will come in front of it.
This is a market of billion-dollar value, and a lot of funding will be required to build a business in this industry.
Phil's Finest Companies is currently headquartered in Brooklyn, New York, US, and currently employs over 20 employees.
After Shark Tank, the company was featured in Forbes 30 Under 30, Good Morning America, Vogue, Cosmopolitan, Nosh, and Fast Company.
Yes, Phil's Finest is still in business as of August 2022, with annual revenue of $1.5 million.