A Probiotic Maker is a device that converts milk or milk alternative product into probiotic yogurt in 8 -12 hours. The company's founder, Merrick Maxfield, made a presentation in Shark Tank Season 12 Episode 19 and asked the Sharks for $150,000 for 7% equity.
There are many health benefits in probiotic yogurt, in which we get protein, calcium, and B vitamins. These foods are used most widely.
Curds and yogurt both seem similar but they have a lot of different ingredients and proteins. Due to the healthy nutrition in probiotic yogurt, most people get into the habit of consuming it daily.
By buying probiotic yogurt from the daily market, food becomes expansive at times. Although probiotic maker machines also come, they are very expensive and it takes time to wash them.
Coming from this same problem, Merrick Maxfield designed the Probiotic Maker pad which makes probiotic yogurt in 8 -12 hours.
Merrick's children are very fond of yogurt and they knew that probiotic yogurt is good for their health. At the same time, he was very worried that artificial ingredients are used in the yogurt that is being made commercially.
Merrick continued to do his research for the solution to this problem and started visiting different websites.
They got information to make probiotic yogurt, so to make it, probiotic cultures are added to the milk and It is heated at 100 and 115 degrees till the thickens comes in the milk.
Merrick launched the Probiotic Maker Electronic Pad in July 2016 after learning about the recipe for making probiotic yogurt.
The founder says this product is priced less than other probiotic yogurt-making devices.
What Is a Probiotic Maker?
A probiotic maker is an electronic device that makes probiotic yogurt/kefir in a bottle. This is an easy way to make fresh/healthiest probiotics.
In this, you can use skim, 1%, 2%, and whole milk for fat control.
To make probiotic yogurt through milk, you have to take milk in a bottle After adding probiotic starters to it, put the probiotic maker in the bottle and connect the cable with the socket and keep it for 8 hours.
You can also make yogurt with milk alternative product, but in that, you have to do 12 hours instead of 8 hours.
The special thing is that you do not need to wash this device. Whenever you want, you can make your favorite probiotic yogurt and eat it at your home.
The Probiotic Maker costs $99.95 and the 3 Pack Probiotic Cultures costs $12.99.
Right now the brand name of the Probiotic Maker is being changed to Shake Genie. This product is currently available on Amazon.
| | |
| --- | --- |
| Company Name | Probiotic Maker |
| Founder | Merick Maxfield |
| Founded | July 2016 |
| Product | Home-made heating pad for making probiotic yogurt |
| Asked For | $150,000 for 7% equity |
| Final Deal | No Deals |
| Shark | No Shark |
| Episode (Shark Tank USA) | Season 12 Episode 19 |
| Air Date | April 2, 2021 |
| Business Status | In Business |
| Net Worth | $380K *estimated |
| Website | Visit Website |
| Headquarters | Sandy, Utah, US |
| Go To Amazon | Buy Now |
Another Shark Tank Pitch
Who Is The Founder Of Probiotic Maker?
Merrick Maxfield is the Inventor & President of the probiotic maker company which has now been renamed Shake Genie.
Jugurt LLC is their parent company. Merrick has been the president of a 4x4bodies company that manufactures steel bodies for cars since 2004.
Before starting the company, Merrick was a marketing and sales specialist, he worked in multiple companies, it includes Huntington Tile, Lone Star Classics & many more.
After completing his bachelor's from the University of Utah, he did his MBA in Marketing from Carnegie Mellon University.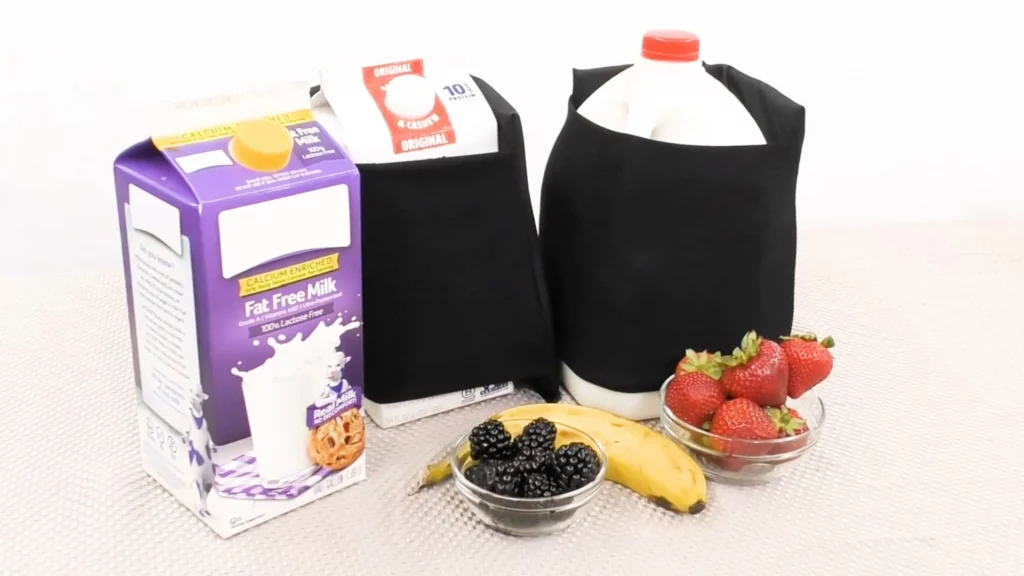 Probiotic Maker Before Shark Tank
This company was started by Merrick in 2016 to feed his children daily healthy probiotic yogurt. Because the price of a probiotic maker machine is very expensive.
Before this company, Merrick was running a company named 4x4bodies, this company makes steel bodies for cars and This company has completed 18 years in 2022.
This product is made in the United States and is also risk-free. Anyone can use it in their daily life.
According to this brand's website, 7,392 units of product have been sold so far. It is known from the review of the product that the customer is quite satisfied with it.
With the help of this product, when yogurt is made, it is necessary to keep it in the fridge to cool it.
Merrick decided to come to Shark Tank for the growth of this company so that it can take the product to the kitchen of every user.
How Was The Shark Tank Pitch Of Probiotic Maker?
On April 2, 2022, Probiotic Maker appeared in Shark Tank Season 12 Episode 19 and this was its conversation with the sharks.
Merrick asked the sharks for $150k for 7% equity after joining Shark Tank. This demand shows the company a $2.1 million valuation.
It gave a demo session to Shark to understand its new technology product so that Shark could get to know it better.
The founder told that sugar, fat, and flavor can be controlled in making yogurt, kefir & smoothies. All the sharks tasted the yogurt made and they liked it very much.
Robert is interested in sales, Merrick told that in 2018 his sales were $22,000. In 2019, their sales had grown by 350% to $76,000. His sales in 2020 were $18,000. Their lifetime sales are $150,000.
The product has a making cost of $20 and is sold for $99.95.
All the sharks liked yogurt but they did not like their sales number. One by one all the sharks got out of this deal and Merrick had to go out without taking a deal.
What Happened To Probiotic Maker After Shark Tank?
The probiotic maker showed a valuation worth of $2.1 million in Shark Tank, but none of the sharks invested in the company. Not all sharks were happy with its sales numbers.
In June 2021, Merrick shared a report on his website's sales panel on Instagram. In this, 5000 orders have been shipped.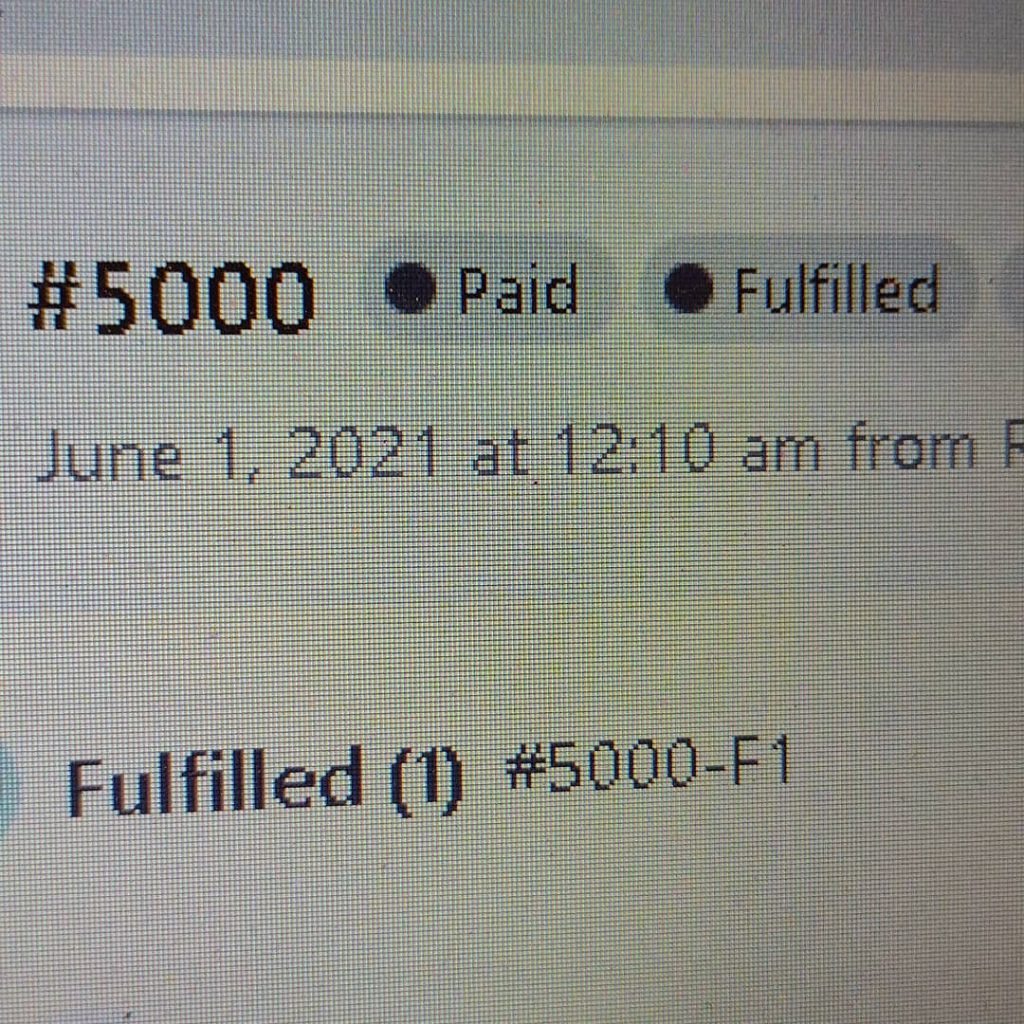 He said on Instagram.
"Order #5,000 Shipped!!! Thank you to our amazing customers for helping to spread the word to help as many people as possible!"
There are many Twitter users who have trolled for the demand for this probiotic maker in Shark Tank. Some Twitter users have to say in this.
"Probiotic Creator, wow low sales expected higher #SharkTank"
Although this company has been featured by some media publications, it includes entrepreneur, Meaww & ABC4 Utah.
Probiotic Maker Shark Tank Update
The probiotic maker's Shark Tank episode aired on April 2, 2021, and sold 5,000 units two months later. It was re-telecasted again on 7/23/2021 after which some more units of this product got soldered.
If we calculate these 5,000 units at the price of $99.95 per product, then their total sales are $479,750. By June 2021, sales have been around half a million.
This business did not even get a deal in Shark Tank. We haven't received any sales information about this company yet.
When we get any information, we will update it on this page.
What Is The Probiotic Maker's Net Worth?
If you estimate by looking at their current sales, then the probiotic maker's net worth is $380k.
Is Probiotic Maker Still In Business?
In 2022, the name of this company was changed to Shake Genie and it is a sub-brand of Jugurt LLC.
We have analyzed its website, it is getting very few visits every month and its social accounts Instagram, Facebook & Twitter are not active.
We have got to see positive consumer reviews on this product's website and on Amazon. Many people are using this product for years.
Yes, Probiotic Maker is still in business as of August 2022