Apolla Performance is a compression socks brand that appeared in Shark Tank Season 13 Episode 18. This brand makes socks according to the comfort of different categories, sports, and activities. Apolla offers user-friendly premium socks, especially keeping in mind the comfort of the user. The founder of this company has demanded $300,000 in exchange for 15% of her company's share in Shark Tank.
sock is a common need, it is worn by everyone, although so far nothing has come about it that can give comfort to the user.
Those who take shoes, take any socks for walking, dancing and playing, etc., although they can get comfortable in them.
People sometimes have a lot of pain in their ankles, due to doing something, they do not know about shoes, etc. So this company solves this kind of problem.
Two best friends Kaycee Jones and Brianne Zborowski started this startup after seeing the staggering injury rate in the dance world.
By 2015, she made her prototype and did 50 tests on this product. She focused on research and design before making the product.
In August 2016, she started selling her product, the footwear of choice for Emmy & Tony-nominated choreographer Sonya Tayeh's dance symphony.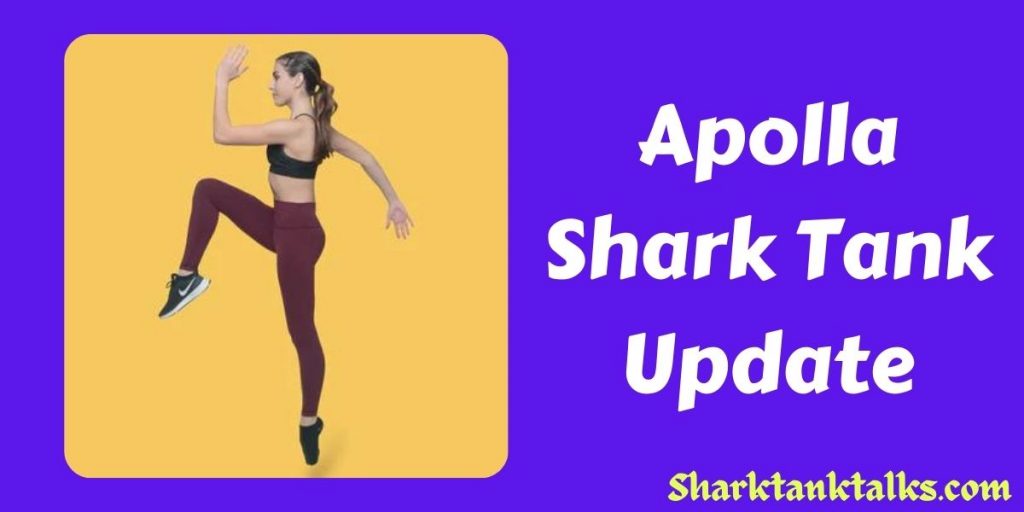 In 2020, a research study by Ohio University and was shown to be effective in reducing force & received the American Podiatric Medical Association's Seal of Acceptance.
The founder says that these Apolla socks are not just for the dance community, it is for everyone.
What Is Apolla Performance?
Apolla Performance Wear Official is a retail apparel and fashion brand launched in 2015 in Fort Worth, TX that only makes socks.
These socks have been made keeping in view the comfort of everyone along with the dancer.
This product is patented, sustainable, 100% Made in the USA with the award-winning American Podiatric Medical Association Seal of Acceptance.
The brand says that its product is an earth-friendly, premium sock that works to provide comfort with the shoe.
By using it, you get Graduated Compression, Ankle Stability, Arch Support, Energy Absorption, etc. Along with making socks for different categories of people, they also sell masks, bags.
🤑);- No Limbits Shark Tank Update
🤑);- Umaro Foods Shark Tank Update
Apolla Shark Tank Update
| | |
| --- | --- |
| Company Name | Apolla |
| Founder | Kaycee Jones and Brianne Zborowski |
| Product | Retail Apparel and Fashion Brand |
| Asked For | $300,000 For 15% Equity |
| Final Deal | $300,000 For 25% Equity |
| Shark | Lori Greiner |
| Episode (Shark Tank USA) | Season 13 Episode 18 |
| Business Status | In Business |
| Net Worth | $1.2 Million *Approx |
Apolla Contact Details
| | |
| --- | --- |
| Website | Visit Website |
| Social Media | Linkedin |
| Place | Fort Worth, TX |
Who Is The Founder Of Apolla? – Kaycee Jones Shark Tank and Brianne Zborowski Shark Tank
Kaycee Jones is the Founder and COO of Apolla Performance. Growing up in a Kaycee dance studio, she loves dancing and takes training as well.
She earned her B.S. from Idaho State University. in Physical Education, Sport Science and Dance. She is a member of the National Ranked Competitive Collegiate Bengal Dancer Team at Idaho State University.
Brianne Zborowski is an Entrepreneur, Wife, Mother, and Lifelong Dancer along with being the Co-Founder and CEO of this startup.
She has completed her Bachelor's degree, in Business, Management, Marketing, and Related Support Services from Oakland University.
Following her passion, she worked in many dance companies. Right now she is running her startup for 7 years.
Apolla Before Shark Tank
Apolla Performance whose founder is two females, she had achieved very good success in her debut.
They have an audience base because of their success in the beginning time, they already had customers associated with dance.
So they made their socks for these dancers considering their comfort and this made them generate very good sales.
Slowly she shifted online and through this online, she started promoting the product through Instagram.
Currently, she has 46.8k followers on her Instagram and she is slowly growing her social account.
This company had generated sales of 120,000 pairs at the beginning of the company. In August 2016, the founder said she generated revenue of $4.1 million.
By the end of the year, she had sold a total of 800,000 and in this, she got a return rate of 2% which is a very good thing. Most of the products do not have such a low return rate.
During the time of 2019 and the Pandemic, she generated millions of dollars in sales. Her 5-year plan is to take this product to the outside dance community.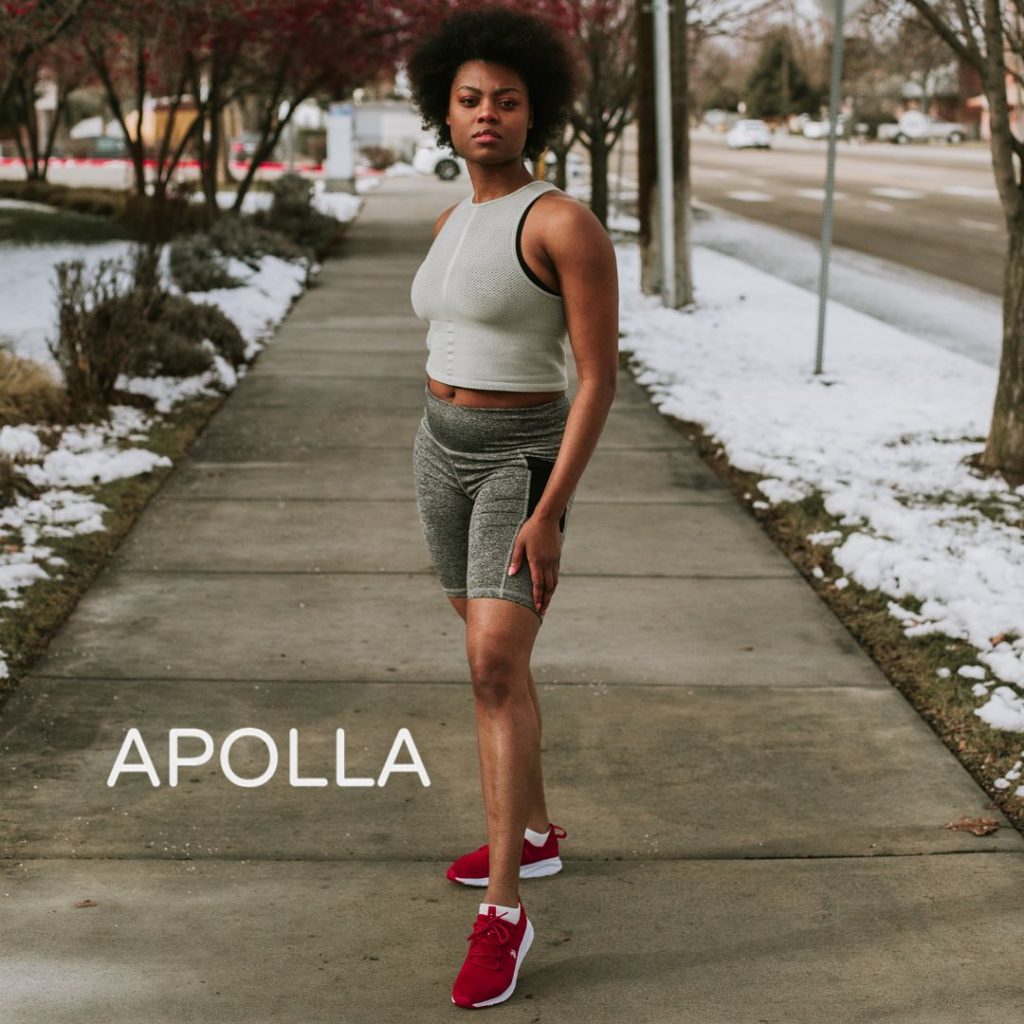 What Happened To Apolla Performance After Shark Tank?
After Apolla Performance Shark Tank, they got very good sales, they were marketed for free. Whatever startups come in Shark Tank, all the startups do not get funding, only a few startups get funding.
But these startups have very good sales after the show Shark Tank. People do tests to understand the product after watching the show, so every startup gets good sales at the starting time of Shark Tank.
Where Can You Buy Apolla Performance?
This Apolla performance product has been priced at $36.00. They design different types of socks, whose price is also different.
The socks for her Half Sole Shoes come in at $34. Right now it is giving a 5% discount, you can buy this product by visiting their official website.
Did Apolla Performance Get a Deal on Shark Tank
After coming to Apolla Performance Shark Tank, the founder presented her product well in front of the shark. In her presentation, she has told the need for this product.
The founder convinced sharks Mark Cuban, Kevin O'Leary, Lori Greiner, Robert Herjavec, and Guest Shark Emma Grede to invest in her company.
To invest in a startup, investors look at its growth and profit margins so that they are easy to invest in.
The founder demanded $300,000 from Shark in exchange for 15% equity in her company. The founders will market their company with this investment.
The rest of the sharks refused to invest in it but Lori Greiner showed her interest to invest in it. Greiner offered to invest $300,000 in it but wanted 25% equity in the company.
The founder made her counteroffer that she would pay 20% of her company in exchange for a $300,000 investment.
So finally Greiner invested $300,000 in this startup in exchange for 25% equity in the company.
What Is The Apolla Performance Net Worth/Valuation?
Apolla performance provides the user with comfortable comfy socks. It started in 2015 and till now it is doing good sales generation.
Its growth is increasing slowly every year, now its net worth may be close to $1.2 million. If it continues to grow like this, then its net worth and valuation may increase in the coming time.
| | |
| --- | --- |
| Apolla Net Worth | $1.2 Million *Approx |
| Kaycee Jones's Net Worth | $30,000 – $60,000 *Approx |
| Brianne Zborowski Net Worth | $30,000 – $60,000 *Approx |
Is Apolla Performance Still In Business?
Apolla Performance is not only known for its socks, it also manufactures bags and masks along with socks. This product is made in the United States.
There are currently 2-10 employees working in the Apolla company, its headquarters is located in Fort Worth, TX.
This product is currently available online on their official website, as of now it is not available on Amazon or any other marketplace.
Shark Tank Air Date: 04/01/2022 – Season 13 – Episode 18
Next, we will give you information about the Apolla startup.