Shark Tank India is a business reality TV show, its season 1 became the most-watched TV show on Sony TV in India. After Shark Tank India Season 1 became a super hit, now there is talk of releasing Shark Tank India Season 3. Shark Tank India is a business television show where aspiring entrepreneurs from India are given an opportunity to get funding through their business pitch.
Shark Tank India brought a boom in India's television shows during the first season, its show crossed all the top records. During Season 1 of Shark Tank India, its TRPs have gone up to 0.5 on average, generating a lot of views.
Its views reached million on social media platforms like YouTube, due to which its promotion also became very fast. After the first season is a super hit, Shark Tank India is bringing it's Season 2, so today we will inform you about the Shark Tank India Season 2 Release Date, Registration, Audition, and Judges list in this article.
Shark Tank India is a franchise of the American most popular television show Shark Tank Abc. The show was started in the United States in August 2009 by the American Broadcasting Company (ABC).
The Shark Tank franchise show run in other countries like Mexico, Australia, Canada, UAE, etc. before coming to India. Shark Tank Business Reality Show is a huge franchise chain that has been running for years.
According to the report of Sony Television, out of more than thousands of participants in Shark Tank India Season 1, only 63 were selected because of their business ideas. Season 1 had 35 episodes, in which only a few participants were able to get funding, so the show has an IMDb rating of 8.5/10.
The way startups are growing in India, this show is giving a chance to all those startups to fly. Many entrepreneurs come to Shark Tank to grow their dream business but some unique businesses get the deal. Sharks have to give their advice to startups that do not get funding in Shark Tank India Show, sharing their knowledge and experiences with them.
This blog of ours is for those curious audiences who have joined us during Shark Tank India Season 1. To our same audience, we will tell complete information about Shark Tank India Season 2 through this blog, every startup that will come in Shark Tank India Season 2.
If you are waiting for the pitch of Shark Tank India Season Two, then you have come to the right place, we will tell you all the details of Shark Tank India Season 2 registration, Shark Tank India Season 2 Release Date, Shark Tank India Season 2 Judges to Shark Tank India Season 2 timings, and lots more.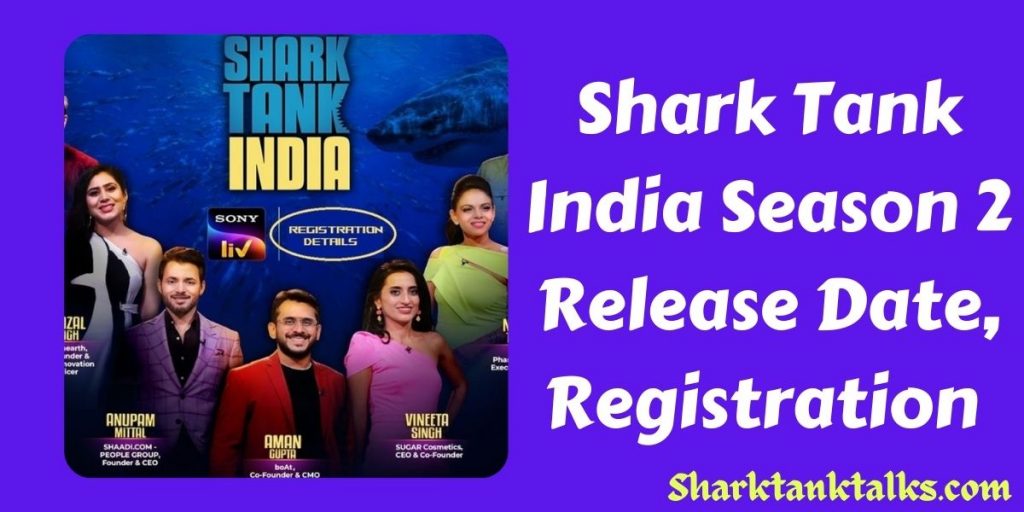 Shark Tank India Season 2 – Overview
Now the wait is over, now the update of Season 2 of Shark Tank India has arrived. Like Season 1, Season 2 will see the business pitch of India's new innovative startups. Upcoming new startups that will represent India at the global level. India is slowly moving towards a global leader. Platforms like Shark Tank India, which fund startups, can play an important role in this.
Season 1 of Shark Tank India was very much liked by the Indian audience, due to which the demand for Season 2 is becoming very fast.
Talking about season 2, there may be some changes regarding sharks but Shark Tank India's famous Shark Ashneer Grover will come to Season 2 Shark Tank India.
| | |
| --- | --- |
| Show Name | Shark Tank India |
| Season | 2 |
| Start Date | To be announced |
| Registration Start Date | To be announced |
| Registration Last Date | To be announced |
| Show Producer | Studio NEXT |
| Telecast | SONY TV and SonyLiv App |
Entrepreneurs are getting a chance to pitch their business idea, business model, sales reports, and feature plan to the investor, Season 2 is a great opportunity for Entrepreneurs to increase the growth of their business, Suppose sharks do not invest in some companies, yet they will get a huge free platform for the promotion of their business.
In the last season, we saw that Ashneer Grover, Namita Thapar, Aman Gupta, Peyush Bansal, Vineeta Singh, Ghazal Alagh, etc. have been taken as the judges with knowledge and experts in the business. Perhaps some investors can be changed in Season 2, however, according to media reports, there is talk of keeping Ashneer Grover in Season 2.
In Shark Tank Season 1, all sharks funded a total of Rs. 24.55 crores in 91 companies, in this total funding, Aman Gupta had funded Rs. 6.69 crores in 23 companies. In Shark Tank Season 2, it is hoped that more and more startups can get funding for this.
When Will Shark Tank India Season 2 Start?
No official notification has come like Sony and Shark Tank India team. It is being speculated through some media and YouTube channels that Shark Tank India Season 2 will be released in this month, however, its release date has not been announced.
Shark Tank is a popular American business reality show, it has been running in America since 2009, and it was successful in American television shows. Season 13 of Shark Tank Abc is going on in 2022; Million of people watch this show on television.
Shark Tank Season 1 was very successful in India, within a few months, many people started liking this show. Its season 1 had entertained the people a lot, along with it was successful in making them very good knowledge about the business.
People liked the way Ashneer Grover commented on the entrepreneur's business idea in the starting season. Aman Gupta is a funny character on Shark Tank India who played an important role in entertaining this show.
The startup that got funding during Season 1 has just reached a milestone. Many local businesses are currently doing international distribution. Currently, the monthly sale of the wool business is more than Rs. 50 lakhs and in this, Shark has helped them a lot by giving their expertise.
According to some new sources, it is being speculated that Shark Tank India Season 2 may come in between April and December. There are many new sources who are talking about the next season of Shark Tank India but who don't have proper information on which date it will release.
Stay with us soon an official announcement will be made on the release date of Shark Tank India Season 2 just like Sony TV. In this post, you will get complete details of the upcoming Shark Tank India business pitch.
Shark Tank India Season 2 Timings
You would know that season 1 of Shark Tank India was telecasted on Sony Entertainment Channel every Monday to Friday at 9 P.M. Apart from its repeat telecast every Monday to Friday at 11.00 am, it was also available in the Sony Live app which is available for those who subscribed to it.
Season 1 was replaced by Kaun Banega Crorepati which is the most popular show and proved to be a good decision for the Sony team. No proper information about the timing of season 2 has been officially announced yet, but it may be a telecast of the timing of season 1.
Shark Tank India Season 2 All Judges(Sharks)
During season 1 of Shark Tank India, 7 judges were selected as sharks and they did their job well in the Shark Tank India show. These 7 sharks had also funded many startups, after which the same startup got an opportunity to move forward.
In season 2, it is being talked about that some of the sharks that were in season 1 will be taken in season 2 and some new sharks will be included in it.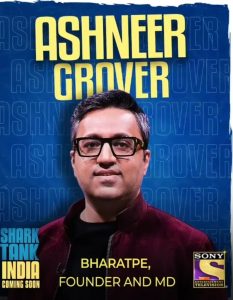 Ashneer Grover: Ashneer Grover had a unique arc of his own during season 1 of this television show which some people liked and some did not. Many people liked the way in which he had Criticize the entrepreneur, he had also praised many startups in which he invests.
According to the demand of the people, Ashneer can be brought in season 2. After season 1, there was controversy for Ashneer, for him he had to suffer a loss after season 1. According to GQ India, the net worth of Ashneer Grover is $90 million. Apart from this, he has funded many new innovative startups.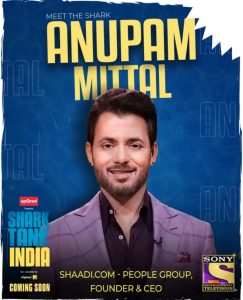 Anupam Mittal: Anupam who is the founder and CEO of Shaadi.com, has a net worth is being estimated at 25-50 million dollars. This is an active Angel investor from India. After Ashish Chanchlani's video, he had to be trolled on social media when he shared a meme of Ashish Chanchlani.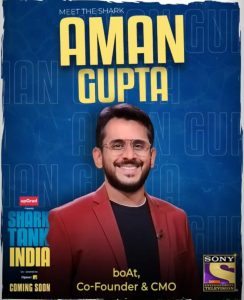 Aman Gupta: Aman Gupta, the co-founder, and CMO of Boat is the highest-invested shark in Shark Tank India Season 1. Aman has invested in 23 companies Rs. 6.69 Crores in Season 1. Aman Gupta's net worth is $92 million according to Indiatimes.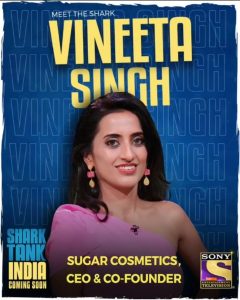 Vineeta Singh: Vineeta, is the Co-Founder and CEO of India's fastest-growing cosmetic brand Sugar Cosmetics. She has a net worth of these is $7.6 million.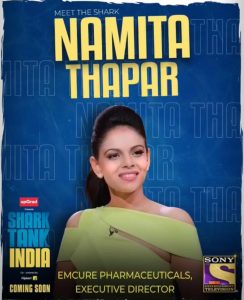 Namita Thapar: Namita Thapar, Executive Director, Emcure Pharmaceuticals. During season 1, her memes became very viral. Her net worth is 600 crores, she has been working for different companies in the United States since 2001.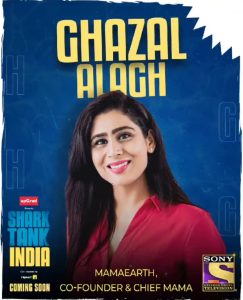 Ghazal Alagh: Ghazal Alagh is a Co-Founder and CIO of Mamaearth. Her net worth is $19 million. She was seen in only a few episodes during the coming season. According to the reports of some media houses, perhaps they can be replaced in Season 2.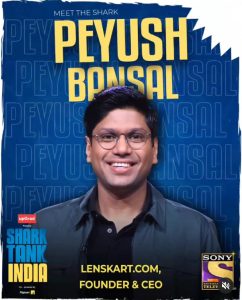 Peyush Bansal: Piyush Bansal who is the founder and CEO of Lenskart.com has a net worth of $80 million. This is India's No1 company that manufactures eyewear. Before Shark Tank, he was an investor in the employee engagement platform inFeedo and lifestyle brand dailyobjects.com.
Shark Tank India Season 2 Registration
As you guys know Shark Tank India season 1 was successful watched it many and he could take his business idea to season 2 of this show. Season 2's registration process is underway with many entrepreneurs who are hoping to get funding for their business.
If you have any clue about Shark Tank India Season 2 Registration Process So we will help you in this so that you can complete the registration process in a better way.
Step 1: Any entrepreneur who wants to get funding through his business idea After visiting https://sharktank.sonyliv.com/ should verify the OTP through his mobile number.
Step 2: In the next process, you will have to give your profile information like name, date of birth, address, etc.
Step 3: After this, you have to provide all the information related to your business (Business Name, Industry, Location, Important Documents, etc.).
Shark Tank India Season 2 Audition 2022
Before appearing in the show, there will be an audition within a three process.
Part 1: In the first round, the contestants will be asked for basic information about their company and product.
Part 2: After completing the first round, you will have to make a video of yourself associated with your company, in which you will give every information of your company from the video. In this video, you will also have to tell about the sales report of your company.
Part3: This is the last round personal interview round, in which you will be interviewed so that all the information about your business can be found out correctly. Shark Tank India team will verify the information given by you in this round and you will try to understand the business idea.
After the completion of the audition process, if you pass it, you will be invited to Shark Tank India Season 2. In this, you will get an opportunity to pitch your business idea to the shark and get funding. You will be informed about the invitation through your mobile number or email.
FAQ's
Will season 2 of Shark Tank India come?
Shark Tank India Season 2 will launch between May to December 2022
Who is the richest shark in Shark Tank India?
Aman Gupta is one of the richest sharks in India. He has a net worth of $95 million.
Who are the Shark Tank India Judges?
Peyush Bansal, Ashneer Grover, Aman Gupta, Anupam Mittal, Vinita Singh, and Namita Thapar will continue in season 2.
When will Shark Tank Season II Start?
The Shark tank Season 2 date is yet to be announced.
What is the process of Shark Tank India Season 2 Registration?
You have to fill out the Shark Tank India Season 2 Registration form and then appear in the General Discussion Round along with a Personal Interview.