Ready Festive is a seasonal and holiday decoration subscription box business. It delivers personalized home decor style products for various seasons and holidays. Whatever decor theme the customer selects for the holiday and season, that decor themed box is delivered 3-4 weeks in advance.
People need not worry for seasonal and holiday decoration items, "Ready Festive" is providing various holiday and season themed decorative boxes.
This business is owned by two mothers Kristina Barnes and Elizabeth Voelker and they have 3 kids. They love decorating for the holiday season but have a hard time finding the right decorations for a perfect theme.
After much thought, they decided to do a personalized holiday and seasonal home decor service, hence "ReadyFestive" was born.
The two moms appeared on Shark Tank Season 14 Episode 9 with their company "ReadyFestive" and asked the sharks for $250K for a 10% equity at a $2.5 Million Valuation.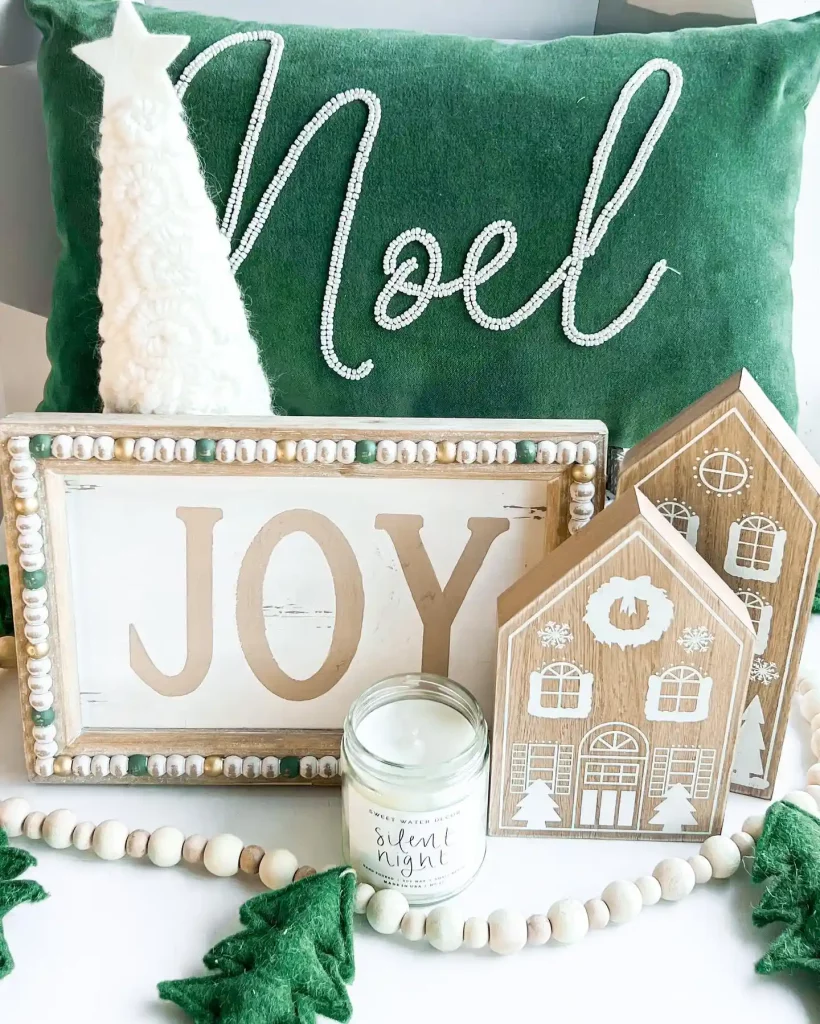 What Is Ready Festive?
Ready Festive is a business that provides seasonal and holiday decoration subscription box service. Whatever holiday theme is selected by the customer, decorated items related to the theme are delivered to the customer's home.
Their boxes have a variety of holiday themes, it includes Valentine's Day, St. Patrick's Day, Easter, Memorial Day, 4th of July, Halloween, Thanksgiving, Hanukkah, Christmas and New Years.
It provides base decorating boxes on Spring, Summer, Fall and Winter themed. This themed box is delivered to the user 3-4 weeks in advance.
It provides the option of 3 different size boxes, it includes mini box, standard box and deluxe box. Its price is $69, $99 and $159 and additional shipping charges will also be added to it.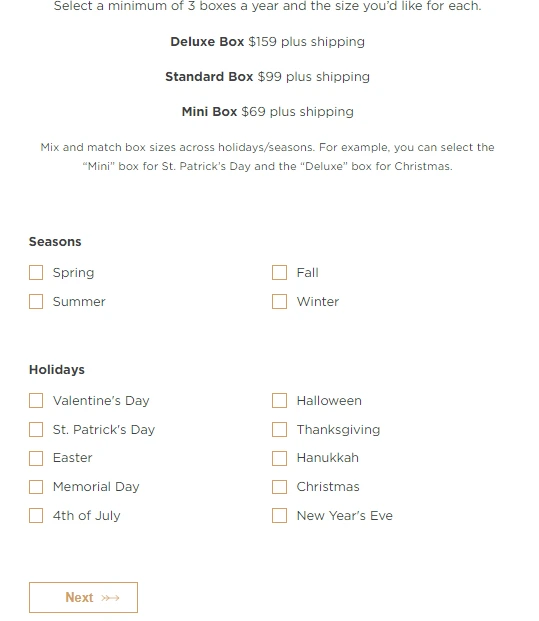 In 1 year you have to order minimum 3 boxes for holidays/seasons and you can customize your holiday.
| | |
| --- | --- |
| Company Name | Ready Festive |
| Founder | Kristina Barnes and Elizabeth Voelker |
| Founded | 2018 |
| Product | Customized Decorating Gift Boxes for all Seasons & Holidays |
| Asked For | $250K for a 10% equity |
| Final Deal | $250K for a 18% equity |
| Shark | Robert Herjavec |
| Episode (Shark Tank USA) | S14 E9 |
| Air Date | Dec 9, 2022 |
| Business Status | In Business |
| Website | Visit Website |
| Headquarters | San Francisco, California, United States |
| Lifetime Worth (Sales) | $1.5 Million *estimated |
| Go To Amazon | Find Now |
| Watch On | Amazon Prime |
Another Shark Tank Pitch
Who Is The Founder Of Ready Festive?
Elizabeth Voelker is the founder of ReadyFestive Company and Kristina Barnes is the co-founder of this company.
After studying marketing at Penn State University, Voelker worked for a year at Sports Illustrated as a consumer marketing manager.
She worked as the Corporate Partnerships Manager for 4 years in the World Wildlife Fund.
"Barnes" worked at Gap Inc./Old Navy for 6 years after completing her Bachelor of Science degree from the University of Miami.
ReadyFestive Before Shark Tank
This company was started in 2018 but the official launch happened in 2019. Kristina and Elizabeth are the founders of this company.
At present, this company is providing its service only in the United States. Till now it has fulfilled around 500+ orders.
This is a season base business and runs very well only during the season or holiday and does not sell much on the rest of the day.
Growing this type of business requires a marketing strategy which sharks have, hopefully sharks will help grow this business.
How Was The Shark Tank Pitch Of ReadyFestive?
Kristina and Elizabeth both enter Shark Tank and ask the sharks for $250k for a 10% equity. Both of them explained to the shark about their business and told how this business works.
They told all the sharks about their different holiday season decor items like Hanukkah Box, Thanksgiving, Valentine's day, Halloween and Easter box.
In this service, the customer gets the option to customize in 4 different ways. This business was launched at the end of 2019 and has $1.5 million in lifetime sales to date.
The company had sales of $250,000 in 2020, reaching $500,000 in 2021 and $1.6 million in 2022. In the first year of business they were profitable and in 2022 they will make a profit of $300,000. So far this year they have sold over $800,000.
The average selling cost of one box is $127 and the making cost is $75, with a profit margin of 40%. Their customer acquisition cost is $40.
Mark Cuban said that this business is not exciting him, so he is out. Kevin O'Leary says it's small business and it's not for me, so I'm out. Lori Greiner says this business doesn't need a shark, so she's out.
Robert Herjavec Says that "You guys are great operators" and robert made a offered $250k for 20% equity. The entrepreneur says that 20% equity is too little considering this year's sales. So they countered $250,000 for a 12% equity. Robber made a another offer $250k for an 18% equity.
The entrepreneur made a more counter offer of 15% equity but Robert said 18% equity. Entrepreneur made a 4th counter offer $300k for an 18% equity but Robert said $250k for an 18% equity.
Finalize: Robert Herjavec invests $250k in ReadyFestive for 18% equity.
What Happened To Ready Festive After Shark Tank?
Robert invests $250,000 for 18% equity in this company and says he's built a $500 million business with a line of credit, So he will help to grow this business as well.
The founder had shared the sales report of their business in Shark Tank, it proves that the cash flow of this business is very strong.
After Shark Tank, many people are visiting the readyfestive.com website due to which the website is crashing again and again.
The official website of Holiday Decor Subscriptions Model Business had +50k visitor visits in the few weeks after this episode aired in the month of December 2022.
ReadyFestive Shark Tank Update
Both of them pitched their business idea to Shark Tank and gave complete information about their business journey. There was a lot of discussion on the Shark Tank stage about sales and revenue.
This business was profitable from the initial years and both the moms were operating the business very well. Robert became a partner in this business with 18% equity.
We're following Kristina Barnes and Elizabeth Voelker along with their company for further updates.
What Is the Net Worth of Ready Festive?
The retail seasonal decorations market size in the United States is approximately $28 billion. This industry is continuously growing with the increasing population. This industry can become even bigger in the coming times.
Most of the people like to buy home decor items in Halloween, Thanksgiving and Christmas. The value of every decor company increases during these three holidays. After raising funds in Shark Tank, the Ready Festive Value was $1.5 million.
Is ReadyFestive Still In Business?
Most people prefer to buy decor items from retail stores instead of online because they get all decor items at retail stores. Some people buy all the decorating items online to save time.
Readyfestive can become a very good option for online shopping users for decorating items.
This consumer services business is headquartered in San Francisco, CA, United States and employs approximately 2-10 employees.
Yes, Ready Festive is still in business as of February 2023.
frequently asked questions
Where is ReadyFestive located?
Readyfestive is located in San Francisco, California, United States.
Who founded ReadyFestive?
Readyfestive was founded in 2018 by Kristina Barnes and Elizabeth Voelker.