Totes Babies is a car seat & shopping cart baby seat holder. Through this, when going shopping, helps the baby to sit comfortably in the cart. Father and Daughter, Stanley & Lindsey asked sharks for $100,000 for 10% equity in Shark Tank.
For Simple, Safe & Fun Totes Babies, this father and daughter had asked for a $1 million valuation. This is a very good valuation for a baby handler company.
If a single mom goes grocery shopping with her little baby, then it is very difficult to handle the baby in the shop and keep it away from germs, etc.
When the baby car seat is placed in the shopping cart, if it is fully inside the cart, There is a problem in this, keeping the shopping product in the cart will not be safe for the baby.
There are many people who are facing this problem. To solve this problem, Lindsey got the idea of ​​Totes Babies when she went shopping with her one-year-old baby.
When she put the baby seat in the shopping cart, it was not able to fit properly. She made her first prototype through Curtain Road Hungers and Canvas.
When Lindsey made the final product, her father Stanley helped her with the patents.
This product has polycarbonate and aluminum tubing, due to which it fits easily in shopping carts of different sizes.
The Totes Babies Car Seat Carrier makes shopping for Moms & Fathers easy and baby safe too.
This Totes Babies Car Seat Carrier is being liked a lot on every shopping platform. People's reviews show how high its sales will be.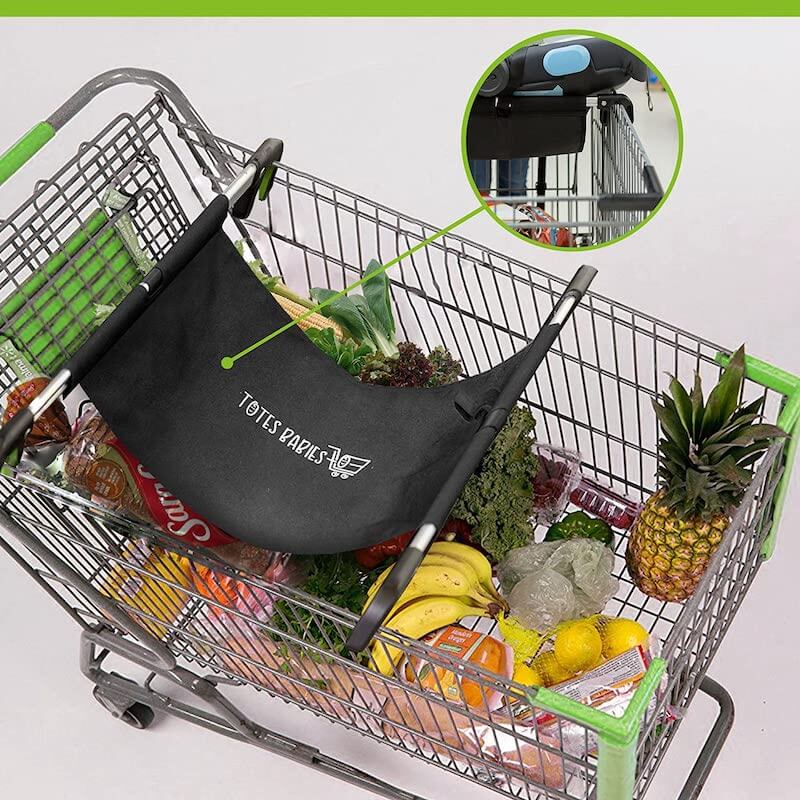 What Are Totes Babies?
Totes Babies is a shopping cart car seat carrier. These Totes Babies can fit the baby seat in the shopping cart when the mother goes shopping with her baby.
It fits quite easily in any type of shopping cart so that the baby does not have to struggle in shopping while carrying it.
To use it in the cart, it must be Unroll the carrier, 4 The ARM grip has to be adjusted in the cart, putting the car seat in the baby carrier, and the Safety strap has to be put on.
Totes Babies has been Tested and Certified under strict US and Canadian Safety Guidelines.
It has a weight limit of 75lb and is compatible with any car seat.
The current price of this product is $44.95 and is available on Amazon, Target, Walmart, Costco, Home Depot, Publix, etc.
| | |
| --- | --- |
| Company Name | Totes Babies |
| Founder | Lindsey Fleischhauer and Stanley Valiulis |
| Product | shopping cart car seat carrier for babies |
| Asked For | $100,000 for 10% Equity |
| Final Deal | $100,000 for 25% Equity |
| Shark | Lori Greiner |
| Episode (Shark Tank USA) | Season 12 Episode 17 |
| Air Date | March 12, 2021 |
| Business Status | In Business |
| Net Worth | $1.1 Million *estimated |
| Website | Visit Website |
| Headquarters | Naperville, Illinois, US |
| Go To Amazon | Buy Now |
Another Shark Tank Pitch
Who Is The Founder Of Totes Babies?
Lindsey Fleischhauer is the Co-Founder and Inventor of Totes Babies Company. Her father Stanley is the Co-Founder, Operations of this company.
Lindsey is a salesperson and worked for more than 3 years at her father's company, Southern Imperial, Inc.
She did her Bachelor's degree in Theater Arts from Northern Illinois University. According to LinkedIn, in March 2018, Lindsey started Totes Babies Company.
Stanley Valulis is a professional businessman, he has built multiple companies. For 19 years he was the President and CEO of Southern Imperial.
Right now this multiple business is run by it including High PSI Pressure Washing, Pro One Properties, and Subsourceinc.
Totes Babies Before Shark Tank
Inventor of this product, Lindsey would not have had much difficulty in starting the company as she was supported by her father Stanley.
This father and daughter have a lot of knowledge about business and sales as both have been doing this for years.
Apart from being the owner of the Stanley Multiple Company, he holds 40 patents for his product.
In 2017, she and her father participated in Chicago's Baby Show and presented this idea.
After becoming the first product, they came up with the idea of ​​two products, Tablet Mount & Phone Mount.
However, they have also got both these products patented.
This father & daughter team took the sales of the product and promoted it in various baby shows on local news outlets.
They have made this product available in many popular retail stores including Target, Walmart, Costco, Home Depot, Publix, etc.
How Was The Shark Tank Pitch Of Totes Babies?
Lindsey & Stanley asked the sharks for $100,000 for 10% equity after entering Shark Tank for Totes Babies.
In this pitch, Lindsey tells the story of this business, how they invented this product and how it solves problems.
This company was launched in August 2018 and so far its total sales have been $220k in 2021.
Each unit has a making cost of $9.90 and a selling cost of $39.95. Most of their sales are online, it is available on Amazon, BuyBuyBaby, Bed Bath & Beyond as well as their websites.
For the sales of the product, they used to do social media marketing like Ads campaigns on Facebook, Instagram, etc.
they have spent $20,000 on Facebook Ads, every month they are doing $2500. In this, their customer acquisition cost is 15%.
Mark liked this business idea very much and found this product unique problem solving but if this business is not his type then he is out.
Kevin believes they're terrific but he cannot add any value to it, so he is out.
Daniel liked their energy a lot but he cannot invest in it.
Robert made an offer of $100,000 for 25% equity, saying he would take the business to the corporate level.
Lori made offered $100,000 for 25% equity with a licensing deal.
Daniel made the sudden jump and offered $100,000 for 22% equity.
Robert says he came with Daniel for $100,000 with 25% equity.
From Robert, Daniels & Lori Offer This Lindsey & Stanley agreed to Lori's offer.
What Happened To Totes Babies After Shark Tank?
Totes Babies got a great deal in Shark Tank, with this company, Lori partnered, saying that she would take the business to the next level of sales.
The product was loved by many and the sharks were also very happy with this unique idea.
After Shark Tank, this product was featured by many media publications including chicagotribune, Patch, Business2Community, and many more.
This father and daughter got $100,000 in funding to grow their business from Shark Lori.
They will invest this money in marketing, advertising, and creating new products.
they have a plan that they will deliver this product to every parent so that parents do not have any problems while taking care of the baby while shopping.
If it is to increase the sales of the product then grocery or mall is a good marketplace for baby seat career.
In 2022, this product has become available on more than 20 retail platforms, including Target, Walmart, Costco, H-E-B, Safeway, Kroger, Publix, Albertson's, Aldi, Sam's Club, Hy-Vee, Lowe's, Home Depot, Meijer, Piggly Wiggly, Winn-Dixie, Sprouts, Wegmans, Food Lion, Giant Food, Reasor's, and many more.
If you want to buy online then you can search Amazon, BuyBuyBaby, Bed Bath & Beyond, and on their website.
This phone and tablet mounts are also sold along with this baby product, priced at $14.95 & $24.95.
This 2022 this company launched the Boogie Bracelet in various colors like Pink, Teal & Grey.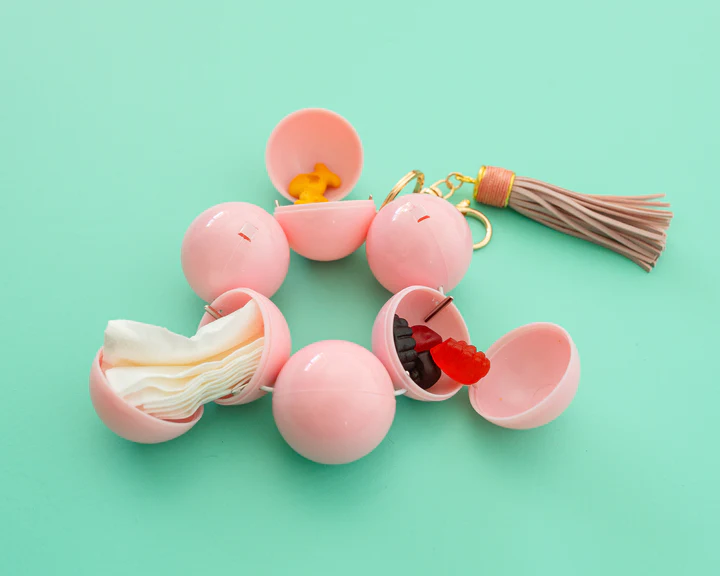 Totes Babies Shark Tank Update
The Shark Tank episode of Totes Babies aired on March 12, 2021, after which the product became very popular.
Many people who watched the Shark Tank show who were facing the problem this evening bought this product to test it.
Their product went out of stock a few months after this episode came out, we think its sales must have been very high.
Most of their sales from all online platforms come through Amazon. This product has done a lot of sales on Amazon and 85% of people have given a 5-star rating to this product out of 1000 people.
Positive reviews of people are coming about this product from different platforms.
We do not have the authorized revenue of this company available in August 2022.
What Is The Totes Babies' Net Worth?
This company has not disclosed its revenue but if we estimate then Totes Babies' net worth can be $1.1 million.
Is Totes Babies Still In Business?
You can buy Totes Babies products through Amazon, apart from this, they can also be purchased from its official website.
It is very good and useful as quite a many buyers have to say, what they feel about this product has been told in the review.
The baby can be a great product in the category if it is marketed well the way Lori did with Munchkin The Baby Spoons.
We have analyzed this website, we do not think that this site is friendly and the structure of this website is good.
One good thing is that the social media handle of this business is active. Every day he posts about his product and tries to increase engagement.
Yes, Totes Babies is still in business as of August 2022.